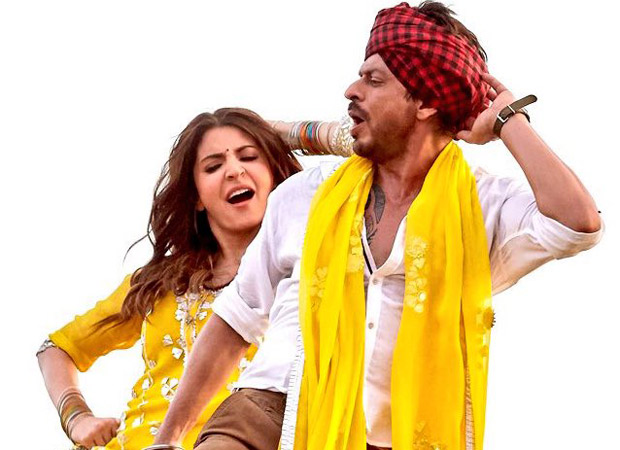 EXPECTATIONS
When Pritam and lyricist Irshad Kamil come together for a Shah Rukh Khan film, the music has to be special. Moreover, when the entire combination is for the music of an Imtiaz Ali film, the outcome has to be further spectacular. This is what makes one await the soundtrack of Jab Harry Met Sejal with bated breath.
MUSIC
It is 'desi' sound that marks the beginning of Jab Harry Met Sejal, what with Shahid Mallya's rustic vocals ensuring that you indeed get the 'sur' of the song right. With Punjabi lyrics merging into Hindi words in a rather seamless manner, you begin to like what you hear right at the onset. Moreover, the experience comes into play soon enough as well with Sunidhi Chauhan entering the scene. Together, the duo ensures that 'Radha' turns out to be a song that is instantly catchy and makes you fall in love in the first listening itself.
From 'desi' mood and ambience, it is time to step into the club zone with 'Beech Beech Mein'. It is good to hear Arijit Singh in a different avtar as he leaves aside his romantic soulful melodies and instead gets into a rhythmic outing that has chartbuster written all over it. He is accompanied by Shalmali Kholgade and Shefali Alvares, both of whom lend good support in this 80s style track that has already found itself in the discotheques and clubs. That said, one does feel that after a 'dhamakedaar mukhda', the 'antara' portions could have been as effective as well.
Next to arrive is a track that lends itself an indie feel with a non-Bollywood music, stage and setting to it. Titled 'Safar', this one is a sober outing that could well have been an unplugged number with minimal instruments coming into play. Nonetheless, Arijit Singh gets into his characteristic style with this well worded and composed number that has a Western base to it. Though this one isn't a quintessential Shah Rukh Khan song that one is used to listening for last quarter of a century since he has been around, as an experiment it does play along nicely.
As for those hunting for a trademark Shah Rukh Khan song, there is 'Butterfly' which places itself into a 'masti' and 'dhamaal' zone that could well have been created for a Yash Raj or a Dharma film. Nooran Sisters come up with a good background chorus even as Aaman Trikha steps into a mould that could well have been picked up by Udit Narayan a decade and a half ago. This one of course sounds much younger due to a new singer coming on board and with Dev Negi and Sunidhi Chauhan stepping into the scene as well, 'Butterfly' turns out to be a 'bhangra' number that is set to find its way into many a celebration.
The best is saved for the end though as Arijit Singh's magical voice is heard all over again in 'Hawayein'. An excellent composition with beautiful lyrics by Irshad Kamil and some brilliant singing, this is the kind of track that one is used to hearing when it comes to Shah Rukh Khan being his romantic self. This is just the kind of song that makes one fall in love with the soundtrack of Jab Harry Met Sejal and one wonders why this wasn't the first one to be released at the very onset.
OVERALL
The music of Jab Harry Met Sejal is already popular and it is all set to enjoy a good run in weeks and months to come as well. If the film turns out to be a big hit then this Pritam and Irshad Kamil score has all going for it to scale further heights.
OUR PICK(S)
'Hawayein', 'Radha', 'Beech Beech Mein', 'Butterfly'