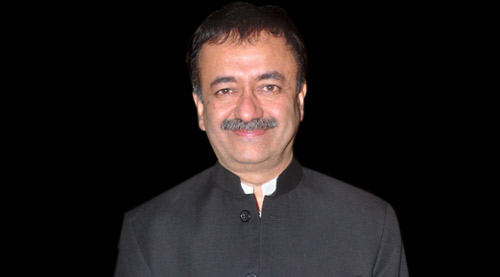 "With PK, I am saying that we are humans first and not Hindus or Muslims," said Raju Hirani in a free- wheeling conversation with Faridoon Shahryar as he clarified on all the contentious aspects of his recently released film PK that has written Box Office records and has also triggered a volatile debate on Religion and the fakeness spread by God Men. "Today, the biggest challenge we face is people fighting over religions and trying to prove that their God is the best. And people are even ready to kill to safeguard their religion," Raju said. He has also given a detailed response to the comparisons between PK and OMG Oh My God.



Although you have spoken about all the major religions in PK, the film has been criticized on the grounds that it has been more critical of Hindiusm. How do you react to this criticism?

The film is trying to say that we are all one. Hence, PK asks in the film as well that 'Thappa kahan laga hai batao'. We all have two eyes, two years, one nose and a mouth. If you remove our clothes, you'll realize we are all the same…there's no difference at all. It is only with clothes, hairstyles and appearance that one's religious identity is known. Today, the biggest challenge we face is people fighting over religions and trying to prove that their God is the best. And people are even ready to kill to 'safeguard their religion'. And that's what the film states that who are we to protect God? We are minute little creatures on this planet. We are giving too much importance to ourselves. So I was trying to see the human race through the eyes of alien and I was to trying to tell that how stupid we are! And the intention was not to show more of one religion and less of another. Also, one needs to understand that PK is a film made in India, a predominantly Hindu country. If tomorrow I want to remake PK in Hollywood, I'll show churches instead of temples! But in India, I'll obviously talk about Hindu culture. Likewise, I have depicted the love story of a Muslim boy from Pakistan and a Hindu girl in India. If I had to reverse in order to show more of Islam, I would have to show the guy is a Hindu in Pakistan and the girl is a Muslim in India whose father is also obviously Muslim and is going from masjid to masjid. But this doesn't make any story sense. And it's not that we haven't talked about Islam. In one scene, a girl talks about fatwa being issued about girls who want to study. The blast scene was a clear indication that it was the work of Islamic terrorists. When PK is on his way to the mosque with wine bottles, the music being played in one of the stalls is 'Zahid sharab peene de masjid mein baith kar, ya vo jagah bata jahan Khuda nahin'. I'll advise people to put aside their grouse that I have been critical of Hinduism. Rather, they should look at the intention of the film that we are all One. And this is my first hand experience that many people who were complaining had not even seen the film! It's just that people heard about certain scenes in the film, they went and tweeted against these scenes and decided that they'll not see the film. On the other hand, crores of people have seen the film and they have had no issues against the content.



People have also objected to 'Jo Darr Gaya, Woh Mandir Gaya' scene. Critics are arguing why only mandir was mentioned and why not masjid or church?

If you take that scene out of isolation and tell it to someone, then it might feel offending. But we don't merely mean a temple; we mean to say a religious place of worship. We are trying to imply that there's a connection between God and fear. I am not against any religious practices because no religion teaches you anything wrong. This film is about the fakeness that exists in the name of religion. Certain sections of people become protectors of God and they are running the show. Some of them are doing a good job as well and they promote the religion in a nice way. With the 'Jo Darr Gaya, Woh Mandir Gaya' dialogue, we are trying to say fear drives people to temple, mosque, church etc. From childhood, people are made to fear and this is not written in any religious text. But people are often scared by saying that they shouldn't commit sins or else they'll go to Hell. Some say that if you do anything wrong, you'll reborn as a dog. So we are trying to say that it's the fear that has led to the commercialization of religion.


How do you react to the opposition to the scene where PK chases a man dressed in Lord Shiva's clothes?

The man who gets chased is not playing Lord Shiva. We have made it clear that he's an actor who is dressed as Lord Shiva. Now for a moment, let's assume that PK is not searching for God, he is searching for Sachin Tendulkar. And PK comes across a man who is in the guise of Sachin and PK starts chasing him. Now does that imply that I am insulting Sachin Tendulkar? Similarly, I am just saying that the actor playing Shiva is not actually Lord Shiva himself. People should accept that much of humour at least. And why would I insult Lord Shiva? I am a Hindu myself.


Critics have complained that by Sushant Singh Rajput-Anushka Sharma's love angle, you have encouraged Love Jihad!

That was not the intention. In fact, with PK, I am saying that we are humans first and not Hindus or Muslims. Everyone should have the freedom to live and get settled with whoever they want to


There was also criticism that Aamir Khan is a Muslim and he's offending Hindu Gods…

But Aamir is an actor in the film and he's just playing a role.


However, there is this perception that Aamir gets totally involved in all aspects of a film. So maybe to say that he's merely an actor won't be correct.

So what's wrong if an actor is involved in a project? I'd like all the actors to do that. And anyways, what's wrong with the film and its message? We have talked about the idea of Oneness. So what is it to feel offended about that?


Certain reports allege that you got the idea of PK from the play 'Kanji Viruddh Kanji' that was later adapted in the film OMG Oh My God…

We started writing PK in 2009, while we were finishing 3 Idiots. We had come up with the idea that we'll emphasize about God and religion through the eyes of an alien. We wrote for a year and were very happy with the script. Then we saw a film called Inception. Now I'll tell you what the second half of PK was originally. There was a scene where Jaggu takes PK to her home and introduces him to her dad. When the father asks him his name, he doesn't know what to say as he had no name. So he looks around, spots a newspaper where the headline carried the name Sarfaraz. So he tells the father that his name is Sarfaraz. The father gets annoyed with Jaggu and scolds her for getting a Muslim guy to the house. Later, PK asks Jaggu and wonders what it is about the name Sarfaraz that his father got annoyed. So, Jaggu explains that there are different religions in the world. PK finds this surprising and he asks that how can construction of letters make you a Hindu or a Muslim or a Christian. Then the girl explains that her father had a bad experience during the Partition when he crossed over from Pakistan to India. Hence, PK concludes that we are the sum total of experiences. Now, as per the original script, PK has the ability of not only getting into someone's mind but also change his past experiences! So PK concludes that if he changes the father's past experience, then his mindset will change. After all, people died on both sides of the border. Hence, we wrote a hilarious portion where PK enters into the father's mind and changes his experience! But after we saw Inception, which had a similar idea, we didn't get up from our seats and felt sad at the fact that our one year of effort has gone waste. So then we changed the second half and we came up with the idea that PK takes God to court. Now Abhijat's (co-writer Abhijat Joshi) brother Saumya who is a playwright in Gujarat told us after listening to our draft that there is a Gujarati play called Kanji Viruddh Kanji that deals with the similar idea. Abhijat went and saw the play and told me that it has the protagonist slapping a case against God. Still, we thought of going ahead with our script as ours is a film. But later we heard that a film is being made on the play, called OMG Oh My God and we knew it that it'll come before PK since we were working in our own speed. Also, Aamir at that time was shooting for Talaash. Now we had invested on the idea so much that we really wanted to make the film. Hence, we tried our best in making sure our film is different. So we did that by emphasizing communal harmony. So thematically, OMG Oh My God and PK are similar to an extent. But still both are quite different in lot of other respects.
BOLLYWOOD NEWS
Catch us for latest Bollywood News, New Bollywood Movies update, Box office collection, New Movies Release , Bollywood News Hindi, Entertainment News, Bollywood News Today & upcoming movies 2020 and stay updated with latest hindi movies only on Bollywood Hungama.