Filmmaker Mira Nair has managed to carve a niche for herself thanks to her several acclaimed films, including SALAAM BOMBAY [1988], which is one of the three Indian films that were nominated at the Academy Award for Best Foreign Language Film. She now jumps on the web series bandwagon with A SUITABLE BOY, comprising of a stellar cast. So does Mira Nair manage to succeed once again in impressing viewers with A SUITABLE BOY? Or does she fail this time? Let's analyse.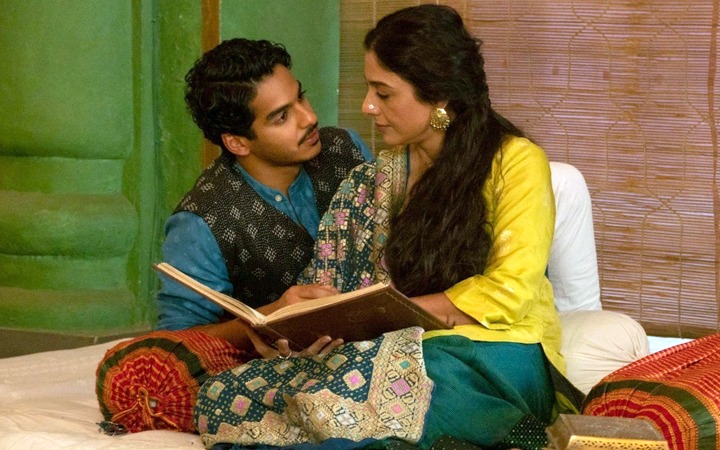 A SUITABLE BOY is a tale of four large families and how their life changes for the better and worse thanks to politics, partition and marriage alliances. The year is 1951. Mahesh Kapoor (Ram Kapoor) is a revenue minister in the Purva Pradesh's Congress government. He resides with his family in a small town named Brahmpur. Mahesh is a secular and a progressive person who wants to pass the zamindari bill for the cause of the small-time farmers. His younger son Maan (Ishaan Khatter) is a good-for-nothing chap who hasn't yet decided what to do in life. To make matters worse for Mahesh, he falls deeply in love with the courtesan, Saeeda Bai (Tabu). Saeeda too gets besotted by him and both start a romantic relationship. Maan's elder brother is Pran (Gagandev Riar) who has just got married to Savita (Rasika Dugal). Savita's sister Lata Mehra (Tanya Maniktala) too shifts with her to Brahmpur to complete her studies at the Brahmpur University. Here, she meets Kabir Durrani (Danesh Razvi) and both fall in love with each other. Lata is aware that he is a Muslim and this factor can cause problems for her. Yet, she can't help but dream of marrying him. Lata's conservative mother Rupa (Mahira Kakkar) finds out and she gets a shock of her life. She takes Lata to Calcutta to stay with her son Arun (Vivek Gomber), who resides with his wife Meenakshi (Shahana Goswami), brother Varun (Vivaan Shah) and daughter Aparna (Kavya Menon). In Calcutta, Meenakshi introduces Lata to Amit Chatterji (Mikhail Sen), a famous dashing poet. Amit instantly gets attracted to Lata, much to Rupa's annoyance. She accelerates her search for a 'suitable boy' for Lata for marriage. Her search leads her to Haresh Khanna (Namit Das), a self-made man who has struggled and finally has managed to work in a high position in a shoe company. Haresh too gets interested in Lata. Lata is impressed with both Amit and Haresh but she still loves Kabir and can't forget him. What happens next forms the rest of the web series.
A SUITABLE BOY is based on Vikram Seth's novel of the same name. Andrew Davies's adaptation is neat and he tries his best to ensure it's uncomplicated. Andrew Davies's screenplay is effective at several places. A few scenes are very well scripted and thought of. At places, the narrative could have been shorter and quicker, however. A few developments are difficult to digest. This is especially in some of the later developments in the track of Maan, Saeeda Bai and Firoz (Shubham Saraf), and the track of Rasheed (Vijay Verma). The dialogues are simple, sharp and in old-English style, as its set in the 50s.
Mira Nair's direction (with one episode directed by Shimit Amin) is fine. There are a lot of issues being tackled in the web series but she manages to handle them sensitively. This is especially in the case of the dynamics of the various family members with each other. The communal angle is also very well handled and the bond between Mahesh Kapoor and Nawab Saab (Aamir Bashir) is unique and something that would be lapped up. Though the four families shown hardly intersect with each other, she manages to bind them in some form or the other. This is evident with the fact that Maan, Lata and even Varun are the youngest in their families and are considered black sheep. Also, the way Maan and Lata fall for those whom they shouldn't be falling for and the way they admit to their parents about it are strikingly similar. On the flipside, a few developments don't make sense and are added for the heck of it. What exactly was the relevance of Haresh being colour blind? At several points, it is mentioned that a family from Benaras is interested in getting their daughter married to Maan. One expects this angle to unravel when Maan reaches Benaras in the end. Alas, this bit is forgotten at that point! A few characters seem very interesting but they don't get justice at all. Lastly, Maan and Firoz are hinted to be attracted to each other. This angle is kept open for interpretation but it is sure to leave audiences bewildered.
A SUITABLE BOY consists of just 6 episodes, each of them being around 55-56 minutes long. However, it moves at its own pace and doesn't have the 'binge-watch' quality. The first two episodes, in this regard, make for a tedious watch. With so many characters, it takes a while to understand how they are related to each other. But soon, it gets better and the various dramatic and shocking developments keep viewers hooked. The track of Maan and Saeeda Bai impresses big time and ends on a heartwarming note. Lata's track takes up the lion's share of the narrative and though it is a bit unconvincing, it makes for a nice watch. Haresh's track is sweet and one of the best scenes of the series is when he challenges the bosses at Praha company that he has the ability to make a fine shoe. Then there's the political and communal angle which has been dealt with sensitively. However, one does expect a bit more fireworks in this context especially towards the end.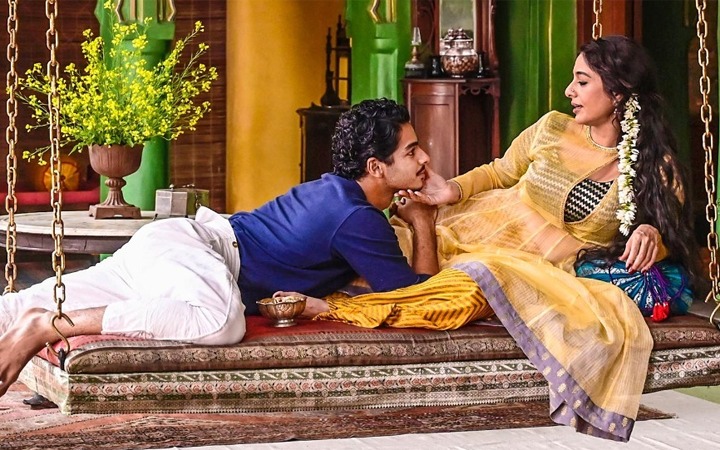 A SUITABLE BOY boasts of some excellent performances. Surprisingly, many of them have limited or zero experience in acting before and yet, Mira Nair and Shimit Amin manage to extract fine performances from them. Tanya Maniktala gets the maximum screen time and she is excellent. Right from her screen presence to body language to her understanding of the character, Tanya gets her act right. Ishaan Khatter delivers yet another powerful performance. His scenes with Tabu are one of the best parts about this series. Tabu, too, is dependable as always and takes her character to another level. Ram Kapoor is excellent as the progressive and strict patriarch. Danesh Razvi looks dashing and suits the part. Mikhail Sen too does well and is apt for the role. Namit Das is adorable and he gets totally in to the skin of his character. Mahira Kakkar plays an older character but she does well. Some of her character's actions and one-liners will seem very annoying but that is intentional. Shahana Goswami is lovely and it's a pleasure to see her after a long time. Aamir Bashir underplays very well. Shubham Saraf is decent. Vijay Varma is too good. But the manner in which his character suddenly becomes mentally unstable is bizarre. Vivaan Shah is good and adds to the comic quotient. Rasika Dugal doesn't get much scope. Randeep Hooda (Billy Irani) is wasted. Same goes for Sheeba Chaddha (Kabir's mother) and Kulbjushan Kharbanda (Dr Kishen Chand Seth). Manoj Pahwa (Raja Of Marh) is a revelation. Ranvir Shorey (Waaris) and Vijay Raaz (Rasheed's father) are memorable. Gagandev Riar, Vivek Gomber, Vinay Pathak (Home Minister Agarwal), Geeta Agrawal Sharma (Mahesh Kapoor's wife), Joyeeta Dutta (Tasneem), Ananya Sen (Kakoli Chatterji), Sharvari Deshpande (Malati), Bugs Bhargava Krishna (Professor Mishra) and Anil Rastogi (Jeweller) leave a mark.
Alex Heffes and Anoushka Shankar's music (additional music by Namit Das) is light for most parts and add to the impact. The intro theme is beautiful. Also, special mention should go to Kavita Seth who has sung Saeeda Bai's songs. Declan Quinn's cinematography is spectacular and captures the locales well. Stephanie Carroll's production design is detailed and straight out of the 50s era. Arjun Bhasin's costumes are also quite authentic. The sarees worn by Tanya Maniktala stand out, especially. VFX is praiseworthy. Nick Fenton's editing is a bit slow and that works in a few scenes. But at places, it might test one's patience.
On the whole, despite the minuses, A SUITABLE BOY is a fine effort. It was out in July on BBC as a miniseries and ideally, it should have released on Netflix long back. Also, the decision to clash it with the monstrous web series, MIRZAPUR 2 can go against A SUITABLE BOY as the former is bound to steal the thunder, at least in the beginning. But once the initial euphoria around MIRZAPUR 2 subsides, A SUITABLE BOY is sure to find its audience and it'll be appreciated for its setting, performances, treatment and plot.
Rating: 3 stars
BOLLYWOOD NEWS
Catch us for latest Bollywood News, New Bollywood Movies update, Box office collection, New Movies Release, Bollywood News Hindi, Entertainment News, Bollywood News Today & upcoming movies 2021 and stay updated with latest hindi movies only on Bollywood Hungama.