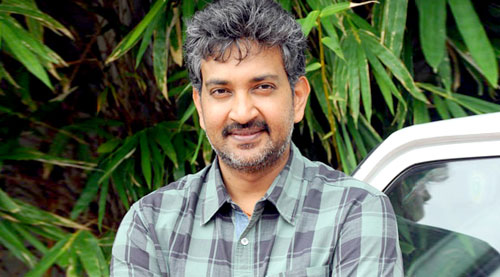 Telugu-Tamil move-making maverick S. S. Rajamouli of Magadheera and Makhee fame, is finally stepping into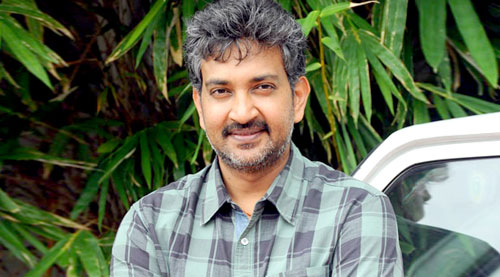 Telugu-Tamil move-making maverick S. S. Rajamouli of Magadheera and Makhee fame, is finally stepping into
Bollywood with a dubbed version of his new film Bahubali, which is touted as being the most expensive film ever produced in India.
Explaining the involvement of Karan Johar in the Hindi version of Bahubali, Rajamouli spoke exclusively.
Says Rajamouli, "Karan Johar's involvement is in showcasing the film in a proper manner. We feel very happy to have him on board."
Rajamouli met Karan for the first time only recently. "I spoke to him a couple of times over the phone but met him just the other day for the
first time. His creative wave length is entirely different from mine. But we share the same passion for storytelling. And I enjoy his films as a
viewer and he does enjoy my films too."
Ask him when he will make a full-fledged Hindi film, and Rajamouli laughs, "Since you asked me the question three years ago, I just made one
film, one part to be more precise. My commitments down south are still pending. I just hope people here are still interested in me by then."
Rajamouli has enjoyed some Hindi films recently. "I didn't get much time to watch films at all for the past one year. Saw PK though. Raju Hirani,
that man is a master."
So is Bahubali the most expensive Indian film ever?
Rajamouli solves the mystery. "If you don't take stars' remunerations into consideration, then, yes, I think this is the most expensive film.
From the beginning itself, we had the plans to dub and release it in Hindi. Success of Makkhi and the scale of Bahubali are the
commercial reasons. The story being universal, with simple human emotions at the core, we are confident that it will appeal to Hindi speaking
audiences as well.