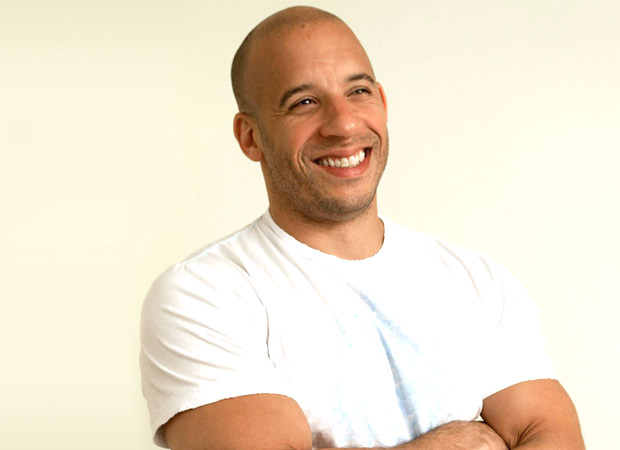 It is exciting when you are given an opportunity to meet one of the biggest movie stars in the world. Last evening, I was at a plush hotel in Mumbai and Vin Diesel walked past in his trademark stylish laid back manner. He along with Deepika Padukone were doing media interactions for their film xXx Return of Xander Cage. We were supposed to do a video interview but then the plans changed last minute and turned into a print interview. Things were too rushed up and at times way too direct on behalf of the organizing team. Vin was very sweet but his security guards were downright rude and even physically tried to move journalists out of the way. I held my ground and politely told one of the security guards that we are not in the way and this is not the way to administer things. A guy from the marketing team tried to reason it out by saying that this is how Hollywood security functions. I told him that we have interviewed Martin Sheen in New York, Bond girl Michelle Yeoh in Malaysia and Ang Lee in Mumbai, even though it was very well organized but it was also very courteous. The conversation with Vin and Deepika was, however, enchanting. Over to the Q and A!
Vin you're a top notch actor of Hollywood, your films make much more money than Leonardo DiCaprio or Tom Cruise, do you think you've got your due at Oscars?
Vin: I remember I worked with a guy Sidney Lumet, for the film Find Me Guilty. He is a wonderful guy and he talked about that prejudice. He says quite often that there's prejudice against beautiful in Hollywood. Beautiful women are less likely to be given accolades. The term action hero is relatively mute. The term action hero came with Arnold and it's a relatively new term. I don't think Oscars have caught up to that and they still maintain the prejudice and it's preposterous what movie made you feel like Furious 7 made you feel. The whole world was moved by Furious 7. I don't make my movies for accolades, I make movies for people, everyone. I want to offer an escapism to everyone not taking an elitist approach.
Deepika, this year you completed 10 years, you made your debut in 2007 and how has been your career graph?
Deepika: Well I look at it as beautiful journey. When I walked on my first film set I had no idea of anything, no idea of cameras, lighting or even what acting is. I was there as an actor but I had no idea what to do. I've learnt over the years what to do and I've learnt on set whatever I've learnt.  All the right and wrong things I've done with all the amazing experiences I have had, it's been an amazing journey. Not just professionally but also personally I have gained and learned so much. I am fortunate to be in a business where I have chance to interact with so many people, play so many characters, travel so many places and all of it has contributed to what I am today.
Vin, very few reviews have come out for your movie but one of the reviews says that Deepika matches Vin kick for kick, knife fight for knife fight, can throw grenades and she can do all this wearing leather minis. There's a kiss too but to get into details wait for the film as it releases on Saturday. How do you react to this that your co-star has been spoken about in this manner, she has matched you and she is an Indian girl.
Vin Diesel: Amazing. That sounds like an articular success. It sounds beautiful. It's the intention and that's what she had to do and she does more. I think that's the easy part if you see it in the movie, the role that she plays of story teller is even more significant than that.
Deepika, what do you have to say about this because many had these apprehensions that she's going to be there but it's a Vin Diesel film, people have said that she is not an arm candy. Does it make you feel vindicated, all the hard work you've put in?
Deepika Padukone: It brings me back to the day our first trailer released and everyone said I had a blink and miss role. I guess I don't need to say anything after that.
Vin Diesel: Once you see the movie, you got nothing to say. We've put our heart and soul to the movie and there are always people out there who need to write it off or be discouraging but that's part of the world we live in.