"Not just us, even the box office got quarantined in 2020," sighs trade analyst Atul Mohan when asked about this tumultuous and most disappointing year for film business ever. The Coronavirus pandemic began to spread its wings rapidly in March last year. In no time, theatres across the country downed their shutters, as ordered by the government. It's been more than two months that cinemas have resumed operations but the box office is yet to come on track.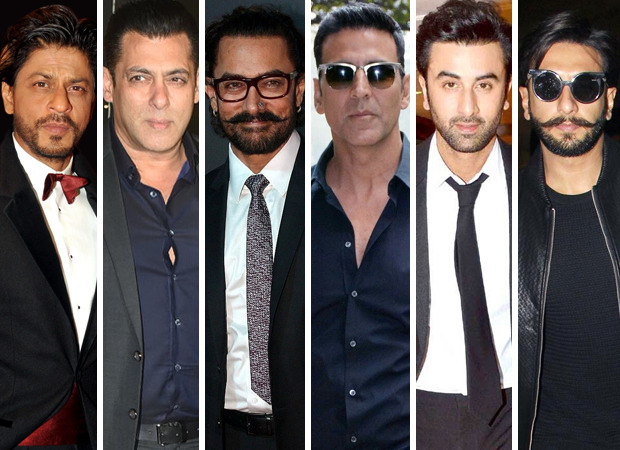 Trade analyst Taran Adarsh explains, "2020 was a disastrous year. Box office is still in the ICU though we have pressed the reset button. All the producers and actors I have spoken to are awaiting 2021. Everyone is working around the clock and planning and executing projects. But they prefer to announce only in 2021. 2020, is over, thankfully. And it's not going to be missed at all."
Akshaye Rathi, film exhibitor and distributor, explains, "The only period that was relevant in 2020 was the first quarter – January to March. There were some phenomenal films which released across the board. In Hindi, we saw Tanhaji – The Unsung Warrior and Baaghi 3 which did very well. Good Newwz which released on the fourth last day of 2019 also did well in 2020. In Tamil and Telugu, Darbar and Ala Vaikunthapurramuloo put up very good numbers. So in the first quarter, it looked like the cinema business would continue to grow. Then of course when the pandemic struck, everything came to a grinding halt. Till date, barring Tenet and Wonder Woman 1984, there's not been any film which could kick-start the engines all over again. We are hoping that some filmmaker would take the leap of faith with all the support that the exhibitors can provide. Only then will the march towards normalcy only resume."
Rs. 200-300 crore grosser in times of pandemic?
Even if the important films do release in this situation, the question that arises is – will those films have a chance to do business of Rs. 200 or Rs. 300 crore, like before? Or will it be impossible to do so in these when all theatres are functioning at maximum 50% occupancy? Trade expert Komal Nahta reasons, "A Rs. 200 crore hit is possible and I'll tell you why. In the first week, we normally see 80% occupancy. In the second week, it comes down to 55%. Now with 50% occupancy being allowed, that 80% occupancy of week 1 will be divided into two weeks. In other words, the first week's revenue will be split into first two weeks. Suppose, a film manages to have a complete 50% occupancy in the first week. So instead of 80%, it gets occupancy of 50% in the first week. In second week, if the film is good, it'll get 45% instead of 55%"
He continues, "Sooryavanshi, for instance, would have done 80% in the first week, 60% in the second week in normal circumstances. That totals 140%. So assuming that people have started coming to cinemas, it'll have occupancy of 40% in first week. And if reports are good, then it'll also have 40% in week 2 and week 3 as well. So that comes to 120%, as opposed to 140% in normal times. So now the film will require longer window. Instead of running for 5 weeks in cinemas, it would have to now run for 7 weeks. So I am not ruling out Rs. 200 crore grosser. Rs. 300 looks a bit difficult. Rs. 200 crore is possible for Sooryavanshi. In pre-Covid times, I would have betted Rs. 250-300 crore for it."
Atul Mohan agrees with Komal as he says, "The idea should be that what a film would earn in 3 days should be able to do so within 7 days. In the pre-pandemic times, many theatres used to discontinue a film after 15 days since occupancy used to reduce day after day. But in the new normal, a film would and should run for 25 days to get the desired number of figures. It's still difficult though."
Taran Adarsh tells that a film can be a huge grosser if "that film is like Baahubali, in terms of content. If the content is exciting enough to attract audiences to cinema halls again and again, I am sure the film can do huge business. It has been proved even in the past when there was no cap on occupancies that if the film didn't have content to stand on their feet, they would collapse even during holidays or festivals. The audience can be very ruthless. At the same time, if there is good content available in cinema halls, people would come in, irrespective of holidays or no holidays. Baahubali and Avengers released on non-holidays and look at their business. Or for that matter, even Kabir Singh and Uri – The Surgical Strike."
Akshaye Rathi stresses that we can get a potential super-hit film in these times too provided a producer takes the plunge. He explains, "If people are going to restaurants and are out in the malls, on the streets etc, basically everywhere, there's no reason for them to just avoid coming to cinema halls. Having said that, you go to a restaurant because it serves great food. Similarly, you go to a cinema hall not to enjoy the ambience. You go to enjoy the movie. Even in the pre-Covid times, people were not turning up for films that didn't have intrinsic value or appeal. When you put out a Sooryavanshi or '83, people are bound to turn up to theatres. Yes, we understand that there are a substantial number of people who would have come in the pre-Covid times who may now not turn up now because of their fears or insecurities about the virus. The potential loss that a producer would incur because of that section not coming to cinemas can obviously be worked out by tweaking and negotiating commercial terms with the exhibitors for those specific films."
He continues, "It's simple. After such a huge gap, if you put out a very nice small film also, it might not be compelling enough for people to take that risk for the first time. For that you need one big film to pull audiences to come to cinemas, experience the safety and sanitization measures that are being offered, realize that it's safe to come to the cinema halls and then they'll start coming for the smaller, interesting films like before. I am not saying that big film has to be Sooryavanshi or '83 as the stakes are very high. But it has to be a mid-segment film that stands a very good chance like Shershaah, Mumbai Saga, Bunty Aur Babli 2 etc."
Will the direct-to-OTT trend die down?
A controversial trend in 2020 was the films skipping theatrical release and directly streaming online. Exhibitors obviously were not happy as they saw it as a detrimental move for their business. Now with theatres opening and normalcy about to kick in, will this direct-to-OTT trend die down? Atul Mohan replies, "It depends on whether people are coming to cinemas. The reason people are not coming to theatres is because content is not there. The producer meanwhile is not taking the risk because audiences are not flocking to cinemas. They feel that if their film fails to perform at the box office, then they won't get the desired price at the OTT platform. But someone has to take the risk. It's only when things get further normal and the vaccination begins that this trend of direct OTT release will die down." Taran Adarsh, in agreement, states, "It all depends on when cinema halls will start getting more people. Till the time audiences don't come in and till the time that big films don't release, it's going to be a big question mark. They key to driving people to cinema halls would be the big films. And there are a lot of big films lined up for 2021. Everyone is just waiting for the clarity."
Akshaye Rathi is confident 2021 will not see too many such releases, "Over time, it'll come to a bare minimal. As far as I see, the films that will go on OTT are the ones that are commissioned by the OTT platforms. For films that stand a good chance in cinemas, why would they want to lose the upside? Say if you make a film for Rs. 30 crore, an OTT platform would buy that out for Rs. 35 or Rs. 37 crore. But if you are confident that it has a good chance, then there's no way that the OTT margin would make up for what you can earn out of the theatrical + satellite + digital avenues. By selling a film to an OTT platform, you completely lose the upside you would have got had your film worked."
Komal Nahta also believes, "I don't see the direct OTT release trend continuing too much because the penetration of OTT is not that huge in India as yet. 2-3 years down the line, people might attempt to make films with bigger star cast primarily for digital. It's not like these platforms have 20 million 30 million subscribers."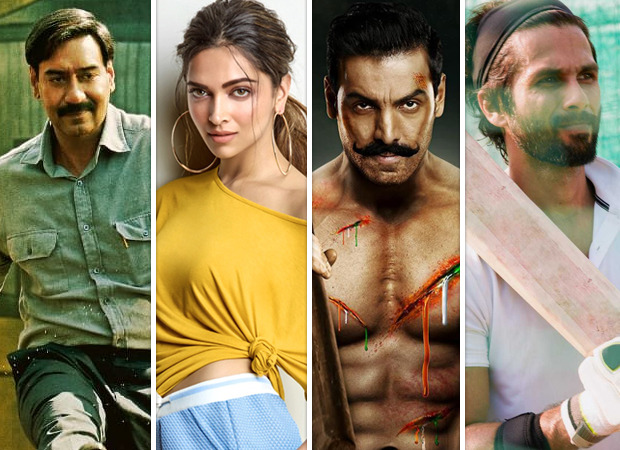 Actors who'd rule the roost?
When asked who are the actors, actresses and filmmakers who would rule the roost in 2021, the trade experts gave interesting answers. Atul Mohan mentions "Salman Khan, Aamir Khan, Akshay Kumar, Hrithik Roshan, Ajay Devgn, etc". When asked about the actresses, he said, "Deepika Padukone. But actresses today don't have that kind of mass appeal and pull like Hema Malini, Sridevi, Madhuri Dixit-Nene, Aishwarya Rai Bachchan etc"
Akshaye Rathi says, "Thanks to sheer volume of movies that he has, it's going to be an Akshay Kumar show. God forbid, even if few of his films underperform, there are still 7 films which he's doing. Even if Aamir Khan's Laal Singh Chaddha does Rs. 400 crore, Akshay's 7 films would surely earn more than that figure."
He adds, "Ranveer Singh has '83, Sooryavanshi, Jayeshbhai Jordaar and Cirkus. It'll be a phenomenal year for him. Ranbir Kapoor, meanwhile, has Brahmastra and Shamshera. Even if our top 12 actors and superstars do 2 films a year, we are good. In the rest of the 25 weeks, we can manage with thrillers; mid and small-sized films etc. And 2 films in a year is not much of an ask."
Taran Adarsh says, "Akshay Kumar, Aamir Khan, Salman Khan, Shah Rukh Khan, Ajay Devgn and the young generation actors Ranbir Kapoor, Ranveer Singh etc would rule. However, it all depends on the content. Star power is very important; I am not denying that. But eventually it all boils down to content." He then also adds, "John Abraham and Shahid Kapoor's films can also do very well. It's going to be a jam packed year. Once the releases start, there'd be no stopping. This is just the lull before the storm. So, it could be a very, very interesting year. Fingers crossed!"
Films that can be potential grossers?
Then the questions veered towards the film which can be potential blockbusters or huge grossers. To which Atul Mohan says, "Sooryavanshi, '83, Bellbottom, Radhe - Your Most Wanted Bhai and Laal Singh Chadha can work big time. Salman Khan still has the pull. Even his bad films collect Rs. 100 crore. Shah Rukh Khan ki Pathan bahut garam picture hai. He's still a star. Agreed that he didn't have a good run for 5-6 years but he needs just one hit film to be back. He's also doing Rajkumar Hirani's next. He has chosen some right films this time. Ajay Devgn's Maidaan can work. Shahid Kapoor is back in the game too. He managed to give a Rs. 275 crore film with Kabir Singh. John Abraham does well in the massy, action zone and is also bringing in numbers. Tiger Shroff is the 'bada action hero'. Then, Brahmastra is promising. It is backed by Karan Johar and moreover, Ayan Mukerji is a sensible director."
Akshaye Rathi lists, "Laal Singh Chadha no doubt will be phenomenal. '83 and Sooryavanshi are potential grossers. Prithviraj has a great chance. I have no doubt that Pathan will work big time. Siddharth Anand is one of the most cinematic directors and he has the backing of someone like Aditya Chopra. Radhe - Your Most Wanted Bhai is also promising. Salman Khan's weaker films in recent times are Tubelight, Jai Ho and Dabangg 3. And even they have done more than Rs. 100 crore business. That' the power of true-blue stardom." He also reminds that RRR and K.G.F - Chapter 2 can also work big time in Hindi markets.
While Taran Adarsh says, "I am very hopeful about certain films. I have a very strong feeling for Sooryavanshi and '83", Komal Nahta reveals, "Akshay Kumar, for sure, would rule. I have a lot of hope from Jayeshbhai Jordaar. It's carrying excellent inside reports. Also his other films like '83 and Cirkus have a chance. Then Akshay Kumar's Prithviraj and Bellbottom have high chances. Jersey is looking very good. It's a remake of a hit film and it will work. Laal Singh Chadha is carrying super-duper reports too. Pathan looks great. Salman of course has Radhe - Your Most Wanted Bhai."
When will 50% cap be lifted?
All trade experts agree that once the 50% cap is lifted, the films will have a better chance of performing better. Atul Mohan predicts, "This cap will remain till March. After March, the government might allow 100% occupancy. We don't know for sure but this seems to be a possibility. So, till March, the cap will remain." Komal Nahta agrees, "I expect 50% occupancy to go away from April or after April."
Akshaye Rathi is also confident that the cap will go away soon and says, "It's only a matter of time that 100% capacity is restored and people are confident of stepping in cinemas. The day it happens, I am sure theatrical will be the preferred medium of releasing all the films." He continues, "Assuming normalcy kicks in by March end, I truly believe that the next financial year can be the best year of our careers! The pent-up content, the pent-up demand and the advent of a vaccine coming together is a lethal combination."
He justifies his viewpoint because he says that not just Bollywood and regional, viewers will also be interested to see Hollywood biggies like "Mission: Impossible 7, James Bond's No Time To Die and Fast & Furious 9. Imagine the choice that people are going to have. Nau mahine pyaasa rakhne ke baad tum logon ko kuve ke paas chod do na, toh woh appetite se zyada paani pee sakte hai!," says Akshaye and signs off!
Also Read: "See you all on the big screen in 2021," says Shah Rukh Khan in his witty and creative New Year video message
BOLLYWOOD NEWS - LIVE UPDATES
Catch us for latest Bollywood News, New Bollywood Movies update, Box office collection, New Movies Release , Bollywood News Hindi, Entertainment News, Bollywood Live News Today & upcoming movies 2021 and stay updated with latest hindi movies only on Bollywood Hungama.