One of the highly awaited or arguably THE highly awaited film of the year, Avengers: Endgame is finally here. The advance sales were historic and as expected, it had an historic, earth-shattering opening. The lifetime is expected to be in the range of Rs. 300 crore and it will be competing with the biggest of Bollywood films. Also, the earlier part, Avengers: Infinity War collected Rs. 227.43 crore and was also a surprise blockbuster. Hollywood films always had a dedicated audience in India but in no time, it has grown to epic proportions. In this Bollywood Hungama special feature, we'll be looking at the significant Hollywood films released in India over the years and the milestones they achieved.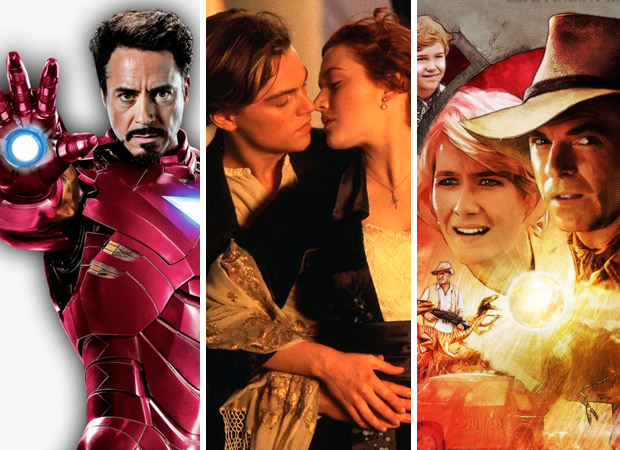 To study the Hollywood film's performance, we need to divide the timeline in three phases – pre-Titanic era, Titanic-to-2012 era and post-2012 era. Initially, the business of Hollywood films in India was very miniscule. It was never a threat to Bollywood films and co-existed with limited shows and cinemas. Few films lingered in theatres for a long time and had sold out shows like Baby's Day Out, Home Alone, Saturday Night Fever, The Sound Of Music, Jaws, Return Of The Dragon, Pretty Woman, Indiana Jones films etc. Then came Jurassic Park. It released in India in 1994 and for the first time ever, a Hollywood film was dubbed as an experiment. It however paid dividends and how. Jurassic Park emerged as a riot and was the first Hollywood blockbuster of India, collecting Rs. 7.50 crore. In today's times, that amounts to around Rs. 100 crore! Also, not many Hindi films in 1994 were able to collect so much. As a result, the performance of a film belonging to an industry that till now appealed to only niche crowd was very significant.
In 1998, the successful Hollywood flick Titanic finally saw a release in India after it created history in the West. Surprisingly, it released in India in only 7 screens and was not even dubbed. But the word of mouth was so positive and the craze was so enormous that slowly and steadily, the collections and shows began to increase. Ultimately, it managed to collect a whopping Rs. 29 crore. It emerged as the second biggest grosser of 1998, the first one being Kuch Kuch Hota Hai that netted Rs. 46 crore. The next on the list was Pyaar To Hona Hi Tha and it earned less than Rs. 7 crore than Titanic, settling at around Rs. 21 crore. The film saw a dubbed release in Hindi a year later and also re-released in 3D in 2012 and business was huge during both the times as well.
During the Titanic-to-2012 era, the business increased. Multiplexes were introduced and this gave a boost to many films from Hollywood to find a release. It also made more sense as filling a 250-seater-auditorium in a multiplex was easier than getting 1000 people in a single screen. It was expected that a film would soon break Titanic's record. Sadly, that didn't happen. A few films did very well like Harry Potter films, Troy, The Day After Tomorrow, The Lord Of The Rings Series, Die Hard 4.0, Die Another Day etc. King Kong was also quite a success. But the business on the lines of Jurassic Park and Titanic was missing. The Tobey Maguire-starrer Spider-Man released in 2002 and proved to be a very big hit. The part 2 (2004) was even bigger success. Spider-Man 3 (2007), despite not-so-great-reviews did extremely well. 9 years after Titanic, it finally crossed the collections of the disaster movie, earning around Rs. 35 crore. Superhero films have immense popularity in India but the love and admiration for Spider-Man is something else and in the years, that became quite evident.
Then came 2009 and this was the year which saw the release of two very big English films in less than 6 weeks. First came 2012. The curiosity for the film was immense as many believed in the conspiracy theory that the world might end three years hence. This film played very well on this aspect as it shows madness happening in the world in the year 2012. This along with the excitement of watching a catastrophe film meant that 2012 emerged as the fourth Hollywood blockbuster in India. The collections were an insane Rs. 63.66 crore. It collected a crore more than Ranbir Kapoor-Katrina Kaif starrer Ajab Prem Ki Ghazab Kahani and was the third biggest grosser of 2009 after Love Aaj Kal and 3 Idiots!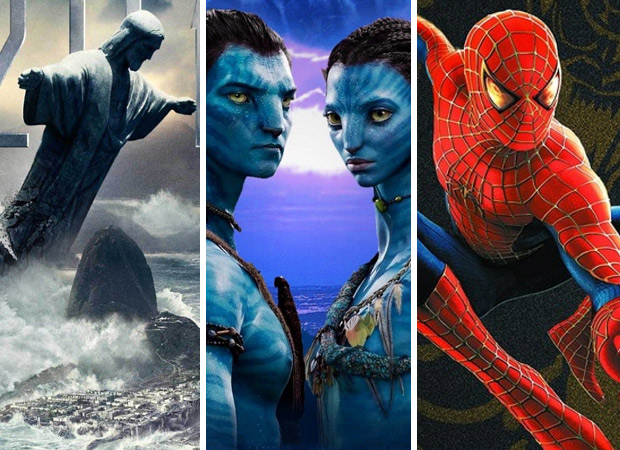 A month after 2012, the much-in-the-news Avatar released. It revived the 3D movie trend in a big way. World over, this film broke the records of 2012. Trade and industry in India too expected that the same would happen here as well. But surprisingly, it didn't. It did collect Rs. 57.04 crore which is a huge for that era. But not crossing 2012's earnings was a bit of a downer. Possibly it happened as week two collections were affected due to the release of the blockbuster 3 Idiots. Nevertheless, it unleashed a rage across India. For most millennials, it was their first time watching a 3D film. Several old-timers, who had seen Chota Chetan in cinemas, also opted for Avatar to relive the 3D magic.
This was a time now when collections began to be talked about more prominently. Hindi films began to cross into the Rs. 100-crore and even Rs. 200-crore club. A lot of big Hollywood films released in India, sometimes a week before the release in home market in USA! But collections remained stagnant. Not one film was able to break 2012's record. Finally, in April 2015, a big Hollywood film finally managed to do so and it was none other than Fast & Furious 7! The film had generated tremendous hype before release. Also, it was the final movie of Paul Walker, who sadly had an untimely death when the film was being shot. The opening was huge and it trended very well. It crossed the Rs. 100 crore mark, collecting Rs. 108 crore in its lifetime!
The next film after Fast & Furious 7 was expected to collect around Rs. 120-125 crore as the idea was that Hollywood films will now slowly and steadily increase in India. However, trade was left stunned as a year later, The Jungle Book released and proved to be a pan India blockbuster. The India connect, nostalgia attached with the brand and of course entertainment quotient worked big time. The film ran for almost 25 weeks, a rarity in today's times, and went on to collect Rs. 188 crore! A month after The Jungle Book, Captain America: Civil War released and it did a business of Rs. 59.50 crore. These two films along with the release of Marathi blockbuster Sairat (which earned close to Rs. 80-90 crore) in the same period gave a huge complex to Bollywood. Finally, Bollywood filmmakers woke up to the fact that Hollywood films are becoming bigger and bigger in India.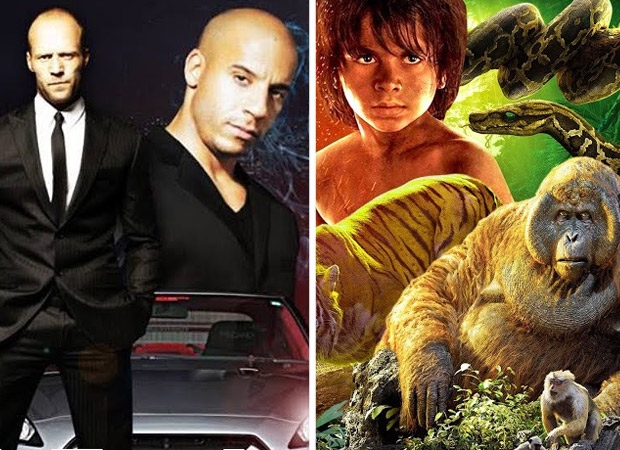 Some interesting trends have been noticed with regards to Hollywood films in our country. All the big grossers of Hollywood were able to do such huge business due to the dubbed versions. It contributed to 40-50% or sometimes even more to the overall business. The exception was Titanic and also space thriller Gravity. It released only in English version and collected nearly Rs. 32 crore. It ran for more than 20 weeks and was having houseful shows in IMAX screens for several weeks, since the film was best enjoyed on the biggest screens.
Jurassic Park's craze has remained intact in India. In 2015, the fourth part – Jurassic World – released and it earned nearly Rs. 100 crore. Last year's Jurassic World: Fallen Kingdom also netted Rs. 82.60 crore despite mixed reviews and negligible promotion. Similarly and as said before, Spider-Man has a lot of fans here. After Tobey Maguire's Spider-Man films, the series was rebooted and the next two parts were called The Amazing Spider-Man. In 2017, it again got a reboot and was titled Spider-Man: Homecoming. All these films were very huge hits.
A lot of franchises do blockbuster business worldwide but not in India. Star Wars films, for instance, have never worked in India. Mission: Impossible haven't been huge but the latest flick, Mission: Impossible – Fallout earned Rs. 80.20 crore and finally the series got its due. Similarly, Horror films also do business till an extent as these are adult flicks. Hence, a chunk of audience stays away. But The Conjuring 2 spooked the audiences and then shook the trade with its business of nearly Rs. 62 crore. Annabelle: Creation and The Nun also did well mainly due to the opening but later, collections came down, possibly due to word of mouth.
The films of Marvel Cinematic Universe have been liked a lot in India. If a list of 20 biggest grossers of Hollywood in India is made, at least six of their films would feature on the list: Avengers: Infinity War, Captain Marvel, Avengers: Age Of Ultron, Thor: Ragnarok, Captain America: Civil War and Spider-Man: Homecoming. Captain Marvel earned Rs. 84.36 crore and was a huge surprise. That it's a part of MCU and that it came 1 ½ month before Avengers: Endgame played a huge game. Also, the idea of a female superhero appealed to many people.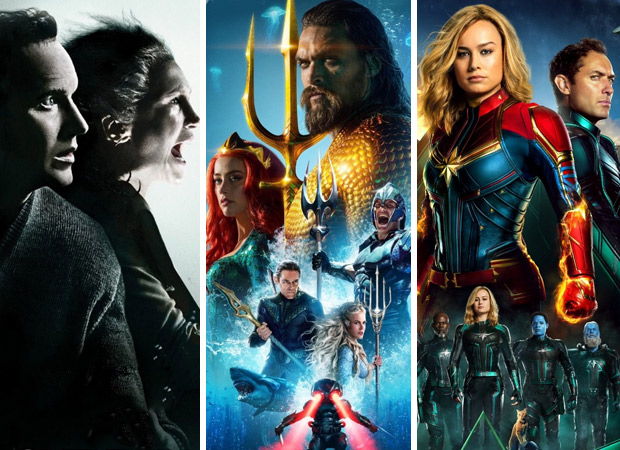 The films of DC on the other hand have never been able to do blockbuster or even super-hit business. Batman vs Superman: Dawn Of Justice could have been big but after a huge opening, the collections came down as response was bad. The Batman films got great response and reviews but possibly, the dubbed audiences didn't give the same love possibly due to the dark content. Wonder Woman too underperformed although its sequel is expected to be huge, especially if it releases in dubbed versions too. Justice League has been panned worldwide but in India, it surprisingly had a nice run. Also, the good news is that Aquaman was a huge grosser, earning Rs. 54.60 crore. It sustained despite competition from Zero and Simmba.
Animated films often feature in top 10 or even 5 grossers of the year globally. But in India, animated Hollywood films have limited takers, even in dubbed versions. Even the much loved Spider-Man's animated film, Spider-Man: Into The Spider-Verse, underperformed. The exception however is Incredibles 2 that earned Rs. 36.90 crore.
Finally, Hindi film actors have often dubbed for these Hollywood films. But this factor has played little role in their success. For instance Varun Dhawan, Tiger Shroff and Ranveer Singh among others have dubbed for the lead actors in Captain America: Civil War, Spider-Man: Homecoming and Deadpool 2 respectively and even without them, these three films would have been huge hits. In fact, Shah Rukh Khan in 2004 dubbed for the lead actor in The Incredibles. It was named Mr Lajawab and collected around just Rs. 2.50 crore. Incredibles 2, on the other hand, did far bigger business despite no famous personality doing the voiceover.
BOLLYWOOD NEWS
Catch us for latest Bollywood News, New Bollywood Movies update, Box office collection, New Movies Release , Bollywood News Hindi, Entertainment News, Bollywood News Today & upcoming movies 2020 and stay updated with latest hindi movies only on Bollywood Hungama.