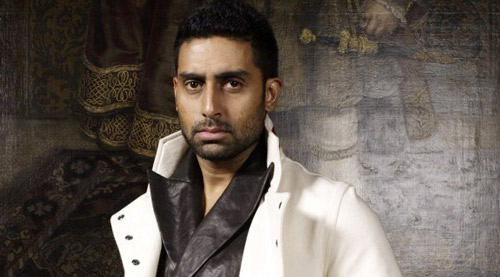 Every time there is a cricket match between India and Pakistan, it is not less than a world war. Needless to say that, during the recently held T20's India and Pakistan match
(at Kolkata's Eden Gardens), the stadium was full of cricket fans, which included the likes of Amitabh Bachchan, Sachin Tendulkar, Mukesh Ambani, Abhishek Bachchan and others.


With Abhishek Bachchan in the 'picture', the twitter just could not stop trolling about his presence in the match. A certain user named 'EngiNerd' (with the handle '?@mainbhiengineer') also started
the troll against Abhishek Bachchan. When he tweeted stating "Big B paid for Aftab Shivdasani's ticket so that Abhishek Bachchan isn't the least known celebrity in the stadium", Abhishek Bachchan
(in his trademark humour) replied "@mainbhiengineer haha. Good try! "Least known celebrity"? Isn't that a bit of a contradiction? Chalo at least you think I'm worthy of a tweet".


Post that, 'EngiNerd' clarified "@juniorbachchan Sir honestly I think, u r worthy of not just a tweet but a million tweets. But not worthy enough to get my 3hrs & 300 rupees.". To which, Abhishek
Bachchan, while explaining him the 'mathematical equation', said "@mainbhiengineer well a million tweets will most probably take you a lot more than 3 hrs and will cost you more than 300rs. U do
the maths!!".


And when 'EngiNerd' tweeted, "@juniorbachchan Sir script can generate million tweets in secs, but unlike your films I want you to get the real love not the mechanical, you can totally expect sense
and logic from me, I'm not a movie named 'Drona'", Abhishek Bachchan went onto have the last laugh when he (fittingly) replied, "@mainbhiengineer "I'm not a movie named Drona"? Of course not. you
are Mainbhiengineer. That makes complete sense and logic! Well done."