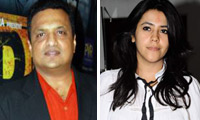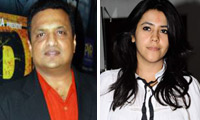 On the face value it pretty much seems like all around support from Ekta Kapoor that 'inspired' Sanjay Gupta to make Shootout At Wadala. However, one of the weirdest rumours making rounds of the industry circles is that the filmmaker had an earlier commitment with the enterprising producer to make a film for her.


Informs a source, "Ekta and Sanjay had co-produced Shootout At Lokhandwala a few years back. At that time Ekta was trying to find a footing in Bollywood while Sanjay was entering the market with number of productions. Circa 2012 and the speculation making rounds is that Sanjay had to make the film with only Ekta due to her holding rights of the 'Shootout' franchise."


Apparently, it was this obligation between Gupta and Ekta which has apparently been a strong basis for the two to work together. However the filmmaker, who is making a comeback six years after directing Zinda, rubbishes the theory.


"No, there isn't anything like that", Gupta comes up with an outright denial, "Contract is always on an IPR. Moreover, 'Shootout' is just a concept; it doesn't really come under the purview of a contract. It is more of an ethical and a moral understanding between us that we have the same people working on the franchise who have already been associated with it. Otherwise all these years even Ekta had an option to make the film with any other director or production house. Still she waited for me. Same holds true for me. That should say it all."


Having said that, it's a fact that things weren't quite the same till about a year back when Gupta was struggling to put together the cast. Though Anil Kapoor, John Abraham, Sonu Sood, Kangana Ranaut, Manoj Bajpayee and Mahesh Manjrekar are now enacting some of the principle characters in the film, Gupta further reemphasizes on the speculation making rounds that he is merely looking at taking advantage of the 'Shootout' franchise.


"If that was the case, I would have picked up some film originally directed by me instead of Shootout At Lokhandwala (which was directed by Apoorva Lakhia). Ekta and I waited because we wanted to get the right story. Other than Lokhandwala, there hadn't been any other high profile shoot out in the past that could be dramatized enough. This is when we thought of rather going to the origin of these shootouts. Also, if I had to take advantage of a ready franchise, I wouldn't have waited for four years to cash in on the brand."