So far he was the darling of the social media. Now Taimur Ali Khan, by far the most popular 2-year old in Asia, has made his television debut on Indian prime-time television.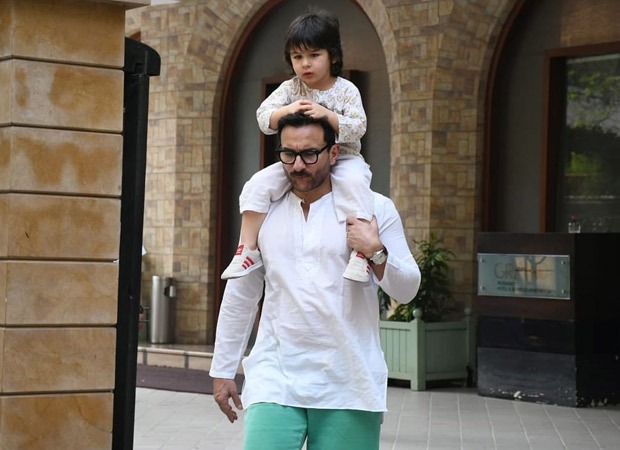 It happened by accident on Wednesday when Saif Ali Khan was doing a live interview with Times Now about how his wife Kareena Kapoor Khan and he are coping with the enforced lockdown, and that having their little bundle of positive energy (Taimur Ali Khan) around is certainly helping them to cope, when Taimur suddenly walked into the interview.
He jumped into his father's lap. The anchor, on the other end, seeing TRPs shoot up suddenly, nearly had a fit when she saw Taimur. Unfortuntely, since Taimur couldn't see the news anchor he quickly grew bored and ran away from the camera after having unwittingly hijacked his father's interview in Hulk costume. We hear this is the beginning of the phase 2 of Taimur's exposure to the media.
Says a close friend of Kareena and Saif, "Taimur's appearance in Times Now was not planned. But they have numerous offers for family magazine covers, and combined interviews on television."
Also Read: Kareena Kapoor Khan shares photos of Saif Ali Khan and Taimur gardening during Janata curfew