Shilpa Shetty may not be appearing on the big screen but her small screen appearances and social media posts have retained her in the limelight. In fact, the actress turned entrepreneur has become quite popular owing to her recent posts related to fitness and food. Amidst all of these, the actress also keeps giving glimpses of her travel which too has gained prominence. But this time around, one of her fun videos of fishing received tremendous backlash on social media.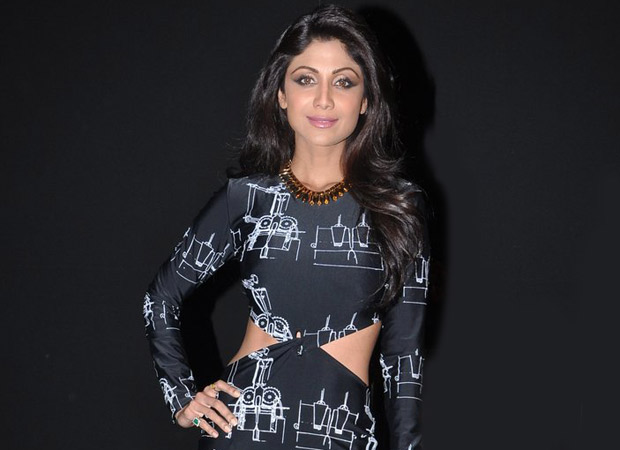 Shilpa Shetty was recently in Maldives enjoying a relaxing vacation with her family. During the same, she had gone for a fishing expedition and did some fun fishing on her own. The actress turned reality show judge also posted a video of her fishing session on her Instagram page. But what she didn't expect was to get trolled!
Shilpa Shetty Kundra was trolled by many of her followers and others for showing cruelty towards fish. It seems that many were miffed about the fact that the actress had caught a fish with bait and it was later thrown into the sea with probably an injury.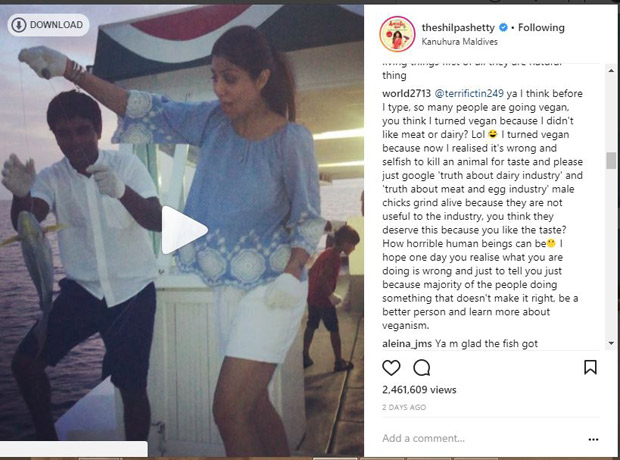 So the vegetarian and vegan population took extreme offense to Shilpa's actions calling her a hypocrite. Some of them even accused of eating fish despite being a PETA supporter whereas some advised her to take up vegetarianism.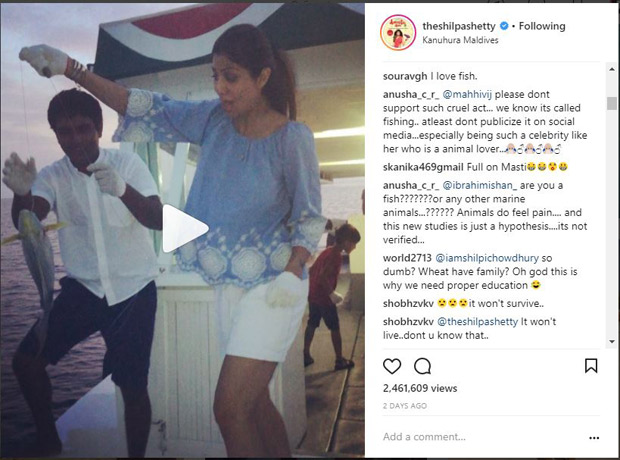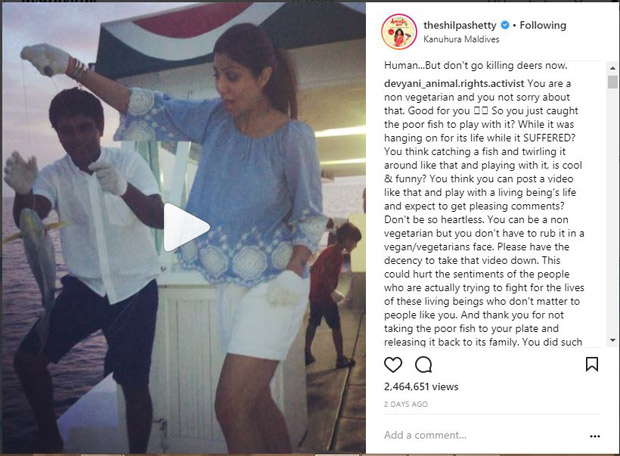 However, Shilpa Shetty did not want to take these comments lying down. She not only responded to them like a boss but also proudly expressed the fact that she is a non-vegetarian. Furthermore she also asserted to her over-sensitive fans that fish didn't die



Also Read: Shilpa Shetty and family are giving vacation goals in the picturesque Maldives
BOLLYWOOD NEWS