The trailer of Kartik Aaryan and Sara Ali Khan's upcoming film Love Aaj Kal is out. The film is a sequel of Imtiaz Ali's 2009 film of the same name that had Saif Ali Khan and Deepika Padukone in the lead. Soon after the trailer launch, people started pointing out the similarities between the two movies. Some even called it an exact copy of the film.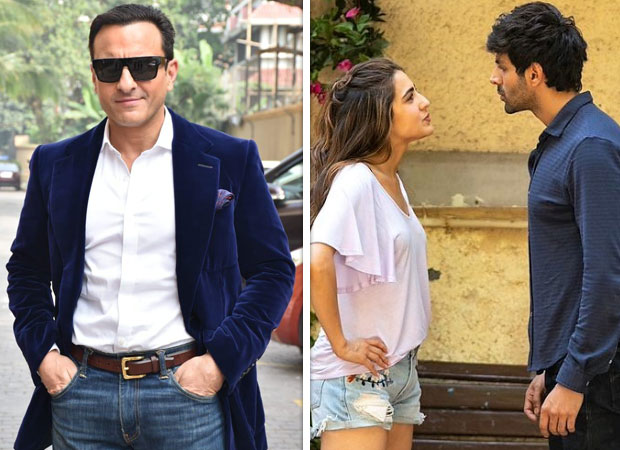 Sara Ali Khan's father Saif Ali Khan who featured in the first Love Aaj Kal while talking to daily gave his reaction to the trailer. He said that he saw the trailer, but likes his movie's trailer more. The actor wished both Kartik and Sara the best.
On the other hand, while talking at the trailer launch, Sara Ali Khan said that the film is not the sequel to Love Aaj Kal. This is Love Aaj Kal. This is not Love Aaj Kal 2. It is not a sequel. Imtiaz sir had clearly stated what love was then with Deepika Padukone and Saif Ali Khan. Kartik is not playing Saif Ali Khan's character. I am not playing Deepika Padukone's character. We are portraying totally new characters, but we are aware that there will be some unnecessary comparisons, and we are okay with that. This film talks about the love of today."
Love Aaj Kal directed by Imtiaz Ali is slated to hit the theatres on February 14.
Also Read: Love Aaj Kal Trailer Launch: Kartik Aaryan thanks Ranveer Singh for making his 'jodi' with Sara Ali Khan