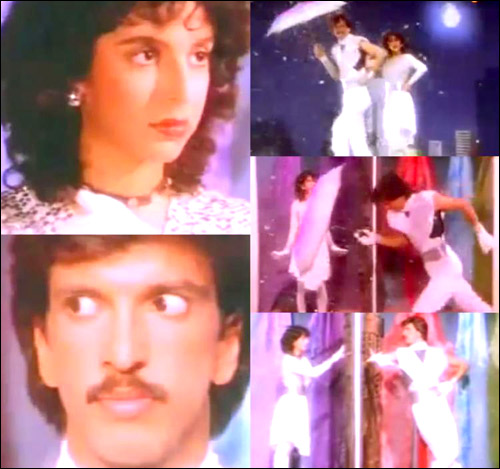 Farah Khan, one of Bollywood's most respectable choreographers, has got her olden golden memories refreshed now, courtesy, an old video which features her alongwith yet another renowned choreographer-actor Jaaved Jaaferi, which suddenly went viral since yesterday.



The said clip was from the film Saat Saal Baad that was released in the year 1987. The clip sees the duo performing steps like never before. One must say that Farah Khan looked much slimmer in her younger days, so much so that one just cannot recognize her in the song, unless told! The duo then took to twitter by letting out their nostalgic emotions attached to the song. Javed tweeted saying, "@TheFarahKhan r item'no.is finally getting it's recognition after 27 yrs :-)))." To which, Farah, in her trademark humor, replied back (on twitter) "try lifting me now!"



When Bollywood Hungama spoke to Farah Khan about the same, she said, "It's a very cute and a very funny video. It's so nice and sweet that someone has actually brought it up. It's exactly what one would call as a blast from the past."