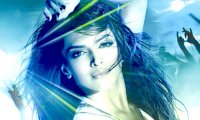 Year: 1997

Place: Bangalore

Movie: Gupt

It was college time when a bunch of friends of mine visited a nearby theatre to watch Gupt. Eight time over. Their purpose was simple - 'Be a spoilsport'. 'Yeh Murder Karegi' was the cry that my all-boys gang gave out in unison the moment Kajol made her first appearance on screen. I questioned them on the kind of high that they gained once they revealed the suspense. Well, they admitted that it was their way of gaining sadistic pleasure. More the number of patrons who grumbled, happier they felt.


Reflections – Unveiling Michael Barbossa in the times of Facebook/Twitter
Wish there was Facebook and Twitter in those days. It wouldn't have been as expensive to let go off one's sadistic desires.


Year: 2011

Place: Universe

Movie: Dum Maaro Dum

It takes a click of a button to be a spoilsport and reveal who is Michael Barbossa and what eventually happens to ACP Vishnu Kamath. You don't have to revisit a theatre and spoil the party. Just continue to update your status on Facebook or retweet - the job is done. Simple.


Of course in this free world which has its own voice, it would be foolhardy to block any views. We saw that happening first with Game and now with Dum Maaro Dum where the suspense was revealed on the day of the film's arrival, in one particular case even a day earlier. This only set me thinking if a genre of suspense thriller is the riskiest in today's times. If and when the cat is out of the bag, is it really possible for a film to still find as much an audience as it really deserved. Let's debate in this week's 'Reflections'.


The suspense factor

When a film sells itself as an out and out suspense drama (or thriller), how plausible can its prospects be in today's time? I guess bare minimum. Even if it is has the smartest of twists in the end, it is short-lived even for those who are first weekend goers. As for the ones who wish to wait for the second weekend then well, chances are bare minimum that they would have been spared of what the film is all about for so long.


This means that if a film like Gupt, the title of which by itself pretty much conveys that the film would be abound with suspense elements, would have released today, it wouldn't have been as a big a hit as it was then. Imagine what would have remained of the film had the word 'Kajol' spread across millions of netizens on the opening Friday of the release? How much would have the chartbuster songs, lavish sets and exquisite locales contributed to bringing audience into theatres?


Ditto for Kaante which did see a threat in the form of SMSes that were floating around even before the film's release while revealing Lucky Ali as the betrayer. Of course since these SMSes couldn't reach millions in one go and the makers did the smart thing by releasing other SMSes as well by bringing on more suspects in the fray, the audience was confused and in turn enticed enough to check what Kaante was all about. A similar measure is impossible today with not just random 'junta' but even celebrities happy to be picking up their Blackberries and tweeting incessantly. Of course you end up trusting them with what they write.


It's the mix that matters

Of course if a film is sold as a masala entertainer which is a thriller at the core with an element of suspense added in, it would still have managed to hang on. Let's pick up one of the earlier suspense thrillers of Abbas-Mustan, Khiladi. It was always sold as a campus entertainer with chartbuster music, good looking couples and bits of action, thrills and suspense to it. If a package like that arrives today as well which doesn't claim itself to be an out and out suspense flick but a mix of it all, chances are good that the film would succeed at the box office.


This is the reason why Race worked as well. Though one has to admit that the menace of spoilers via social networking wasn't as extreme then as it is today, the film worked because it didn't have one single suspense element, it had many of those. Moreover, there was a twist every 15 minutes which means even for those who wanted to spoil the party, it was tough to put it all down in one go and spread it all over. Moreover, yet again it was the package that worked with babes, action and smart dialogues keeping the show running.


On the other hand, closer home Karthik Calling Karthik failed not just due to it's ultra elite treatment but also due to the fact that even it's one line synopsis clearly indicated loud and clear - 'Come, check it out for yourself what the 'suspense' is all about.' Once the logistics around Karthik being one single person came on the fore, the interest level amongst the audience plummeted as well. 'Hmmm, so was this the big deal all about? Whatever' was the kind of reaction that was heard from not too far away.


Scares ahead

A couple of years back I remember how Nagesh Kukunoor reached out to journalists requesting them not to reveal the ending of Akshay Kumar 8X10 Tasveer. He was right, why wouldn't he want to safeguard the interest of his film? But how many indeed did heed to his request? 'Arrey, woh Akshay ka issme double role hai, ek hero hai doosra villain' was heard from so many quarters. And the film had not even been released!


Leave aside a journalist who happens to watch the film at the producer's expense, days before the official release; even a regular patron is more than happy to be a spoilsport if he happens to catch the preview show of a film. 'Mujhe pata hai issme funda kya hai. Main suspense bataaon?' is the teasing call made to many friends all around him. And if he is really mean, he wouldn't mind updating his Facebook status or getting his Twitter into action.


Does this mean that future films have to be scared lot? Well, if they are being sold as out and out suspense flicks then yes, definitely.


The ones that have to be careful

Bigger a film, bigger the chance of a spoiler ending up killing (or at least largely impacting) its box office prospects. However, for medium budgeted affairs one can still expect the damage to be controlled due to lesser stakes and equally lesser interest levels. In the coming days, two horror affairs, a small budgeted Ragini MMS and a medium budgeted Haunted - 3D would be hitting the screens. Thankfully for these films it is the overall package that counts than just the suspense element. This means that other than the twist in the tale which could well be revealed by overzealous patrons on the first day of the release, both films till have the horror genre embedded with chills and thrills to take them past the safety line. However rest assured, even these two films would be praying that social networking doesn't turn out to be a spanner in their plans. Ditto for bigger films like Don 2 and Aamir's next which are said to have suspense playing a major role in the storyline. Rest assured the promotion plans won't have 'suspense' as the key word here.


Quick measures

First step in this direction is a FULL STOP when it comes to 1) Special screenings prior to the release, 2) Press shows and 3) (most definitely) paid previews.


Those in the special screenings can still be expected to keep their mouth shut due to them belonging to that exclusive 'friends and families' circuit. However, to make the press as well as 'aam junta' watch the film before the release and not expect anyone out there to open their mouth prematurely is expecting the impossible. No, I am not saying that everyone would want to do that. However 10% of the viewers getting pleasure out of using technology to let the world know about the suspense element much before it is supposed to be is definitely not a good idea.


It recently happened to Michael Barbossa and ACP Vishnu Kamath. Other filmmakers could just learn from that and not allow that to happen to the characters that they so painstakingly wrote!
BOLLYWOOD NEWS - LIVE UPDATES
Catch us for latest Bollywood News, New Bollywood Movies update, Box office collection, New Movies Release , Bollywood News Hindi, Entertainment News, Bollywood Live News Today & Upcoming Movies 2023 and stay updated with latest hindi movies only on Bollywood Hungama.