For the nation, the phase between March and May 2019 was one wherein the mindsets of the audience were crystal-clear, 'un-swayed', so to speak, by claims it did not believe, rosy visions and other hype. The mood of the nation was to exercise decisive choices, whether in politics or cinema, and show that they not only had the power but also the ability to accept and reject without fear or favour.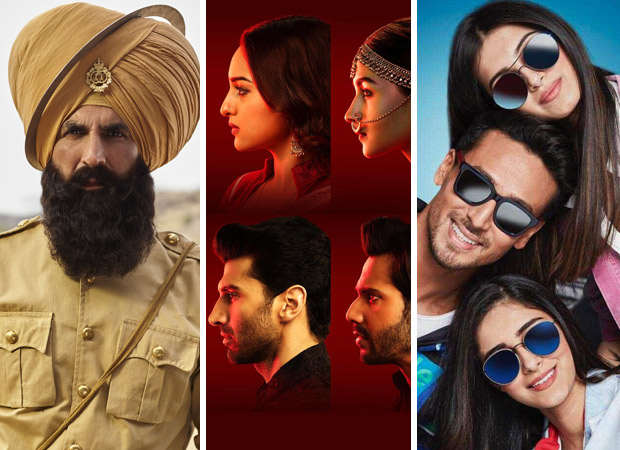 Reality Check: Voting in the new and voting out the old
And so during the three months from March to May 2019, they voted in three films to super-hit levels and rejected, in toto, every film that simply did not add up. Their usual sagacity came to play when nothing—not banner, not big names and certainly not media hype and branding— counted for them.
Dharma Productions, one of the biggest banners in the country, which had ended 2018 with a whopper bang in Simmba, gave three of the biggest films in this quarter—Kesari, Kalank (the biggest) and Student Of The Year 2.
The first was an inspiring true (albeit considerably dramatized) saga of the 1897 Battle of Saragarhi, where 21 Sikh soldiers fought 10,000 Afghans and died after killing a thousand of them! It featured Akshay Kumar as the protagonist. For some strange reason, the imaginatively-written and riveting film opened on a lukewarm note, and showed signs of dipping further. And then, suddenly, it picked up despite the mixed reviews, and romped home well past the Rs. 100 crore mark, as a successful film rather than a hit—but that was due to its high budget.
However, the same audience did not waste any time in rejecting Kalank, set in the 1940s and early 1950s, and the oh-so-contemporary Student Of The Year 2 (SOTY 2), a sequel to Dharma's youthful SOTY in 2012. The former behemoth crumbled under its own weight—big stars led by Sanjay Dutt, Madhuri Dixit-Nene, Varun Dhawan and Alia Bhatt (both from the original SOTY), mammoth sets, uneven music and inordinate length, while the latter gave us bright talents in Ananya Panday and Tara Sutaria.
SOTY 2's screenplay used a college as a tepid excuse for another fisticuffs-and-acrobatics laden typical Tiger Shroff saga, but unlike Baaghi 2 or his earlier hits, the action was neither as justified nor as entertaining. The film also lacked the modest appeal of some catchy music in its predecessor, and despite an average nett collection of under Rs 70 crore, was a definite flop.
So who indeed was in the mood for deviant fare like Mard Ko Dard Nahin Hota, Photograph or Sonchiriya?  Dark and negative, yes, but more than that, these were pathetic attempts at giving what their filmmakers thought was "entertainment with content". But the audience, always having great clarity of thought, has never suffered from delusions and illusions!
However, as said before, the audience was not going to accept even mainstream cinema that did not measure up. Notebook (with its plodding pace) seems to have curtailed the prospects for now of its talented lead pair Pranutan Bahl and Zaheer Iqbal. Blank did nothing for either Sunny Deol (who needs to reinvent badly) or debutant Karan Kapadia.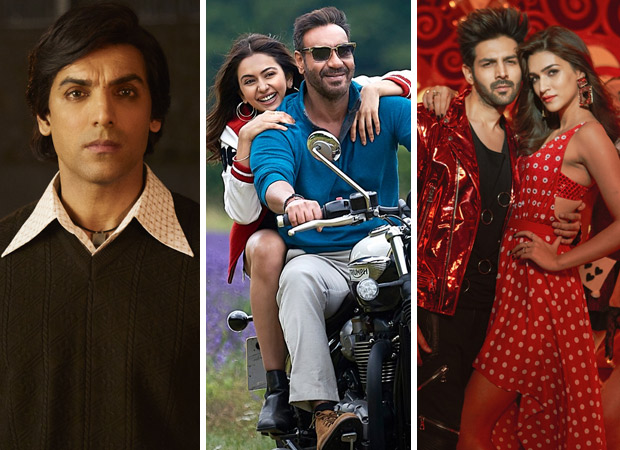 Having passed a patriotism-heavy January and February, in which they had unerringly shifted the grain from the chaff, the ticket-buying film buff was unanimous in rejecting two clumsily-made patriotic dramas on unsung espionage heroes: RAW (Romeo Akbar Walter), featuring John Abraham, who had had two patriotic winners last year: Parmanu: The Story Of Pokhran and Satyameva Jayate, and India's Most Wanted starring Arjun Kapoor.
Clearly the only formula for success was not a star, nor his association with a genre, but the script, script—and script.
On the other hand, The Tashkent Files opened to generally scathing reviews. But the mood of the audience was completely at odds with the critics: they recognized a good, bold and honest film when they watched it. It did not matter that the film had no stars, no ornamentation whatsoever and even no marketing worth the name.
The lethal combination of fabulous word-of-mouth merging with the mood of the nation to expose dirty secrets and settle scores became evidently clear as the film steadily began to rise, with Week 2 bettering its beginning. It survived the onslaught of the biggies Kalank and Student Of The Year 2 and even of Avengers: End-Game and went on to week 5. It collected an astronomical (for such a scale of making and release) figure of Rs. 17.19 crore on a piffling production cost of Rs. 4 crore!
It is a moot point whether PM Narendra Modi, on the other hand, would have done better pre-elections rather than when finally allowed to hit the screen a day after the results began coming in. Some joked that the film, had it been allowed to release earlier, might have earned the prime minister's sympathy votes because no one expected a good movie!
But the truth lay somewhere in between—the film was clearly made as a plug, but was not all that bad. However, with the real Modi settled in, the interest in the film even in his hardcore followers dimmed a good bit, and only its modest budget allowed it to remain a success.
That brings us to the two films that began this quarter and the milestone that ended it—Luka Chhupi, Badla and De De Pyar De.
The first was lightweight, even inane, entertainment, which fitted the audience mood for the occasional halka-phulka time-pass fare. Kriti Sanon took on the onus of making this film her hit as she was the protagonist of sorts, but Kartik Aaryan also got positive mileage from it. Living-in, also, came in as a social convention now accepted even in smaller towns. In a first, every song in this film was a re-creation, and this further put paid to the time-tested idea of good and original music created for any new film.
Badla, like the filmmaker's 2012 epic Kahaani, opened slow, but the treatment (adapted from a Spanish thriller) and denouement of this Amitabh Bachchan-Taapsee Pannu film were, respectively, skilled and shocking enough to earn it terrific word-of-mouth. More than the actual collection figures, both films made it to the super-hit category because of their slim costs and large returns.
We then come to, last but emphatically not least, the rom-com with a contemporary touch—De De Pyar De, the directorial debut of ace editor Akiv Ali. Romantic triangles between husband, wife and lover have worked in the past only when husbands or wives returned to their spouses (Hum Dil De Chuke Sanam and many more) in the climax. DDPD took this idea and flipped it on its head delightfully, making the couple long-divorced, the husband past 50, and his new girlfriend who loves him being half his age and belonging to his children's age group! It then went on to explore the family's interaction with this young and 'new' family member!
Made in a breezy mode with classy humour throughout, this new-age romantic comedy breathed new life into a genre (rom-com) that is now passé.
And this is what filmmakers must look at today—that all genres need reinvention and freshness to work. Come patriotism, comedy, romance or crime, freshness even in time-tested genres is the new mantra to pull in the audience.
BOLLYWOOD NEWS - LIVE UPDATES
Catch us for latest Bollywood News, New Bollywood Movies update, Box office collection, New Movies Release , Bollywood News Hindi, Entertainment News, Bollywood Live News Today & Upcoming Movies 2023 and stay updated with latest hindi movies only on Bollywood Hungama.