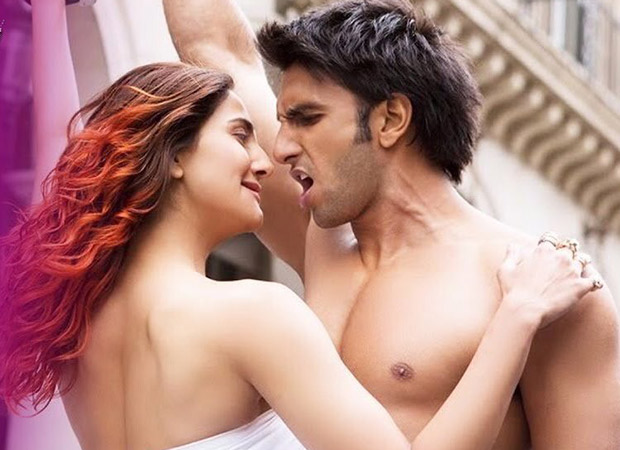 Unabashed and unapologetic are rarely words that represent the Bollywood strata mainly because several actors express their concern over maintaining a certain kind of image in the public eye. No offense to those who belong to that school of thought. However, there is yet another set of actors who can go to any lengths, even extreme ones just solely for their love for cinema and are ready to experiment beyond their comfort zone. Ranveer Singh, ever since his debut, is known for his bindass attitude but the actor took yet another courageous step by signing Befikre where he is ready to let his pants… err, hair down at the drop of a hat.
With the film's trailer and couple of songs becoming a rage online, we recently caught Ranveer Singh giving an interview to a magazine, where the actor is seen using the word 'naked' a little too often. From describing his role to the reason for his injuries, it seems that his attitude towards being 'nanga' (naked) is probably one of the major reasons for the changes in his life. In the said interview, Ranveer Singh continued to describe himself as revealing his soul nakedly to the public through the medium of cinema and that Befikre has given him a platform where he can be as naked as possible in front of a camera.
When asked to comment on his injury, Ranveer Singh mentioned about an experience where Mr. Bhansali had told him that the reason behind his frequent accidents is the fact that he often roams around naked everywhere (metaphorically of course), and that's why he is more prone to injury. On the other hand, his yet another favourite director and mentor Aditya Chopra, according to Ranveer, describes him as a 'nanga' actor, or rather someone who has almost rare or zero inhibitions about doing a particular role and that's the reason why Ranveer was roped in for Befikre, one of the boldest movies made by Aditya Chopra amidst his other romantic films.
Considering the amount of 'naked' dares that Ranveer Singh may have received in the film, the actor definitely seems to have lost all inhibitions not just on screen but off screen too. He seems to have decided to break free from all those guarded words that actors often use whilst giving an interview and made 'nakedness' look like something he is extremely unapologetic about.
We aren't surprised! The kind of unabashed attitude with which Ranveer Singh has embraced Befikre and its 'naked' theory on practical love and physical relationships, let's hope to see the 'naked' soul of Ranveer Singh truly in the film with Vaani Kapoor.