She is the undisputed queen of melody. Lata Mangeshkar is to music what Picasso is to painting and Mozart to the symphony. Such talent and reputation comes with a price. Lataji has often been accused of rendering the other female singers of the era jobless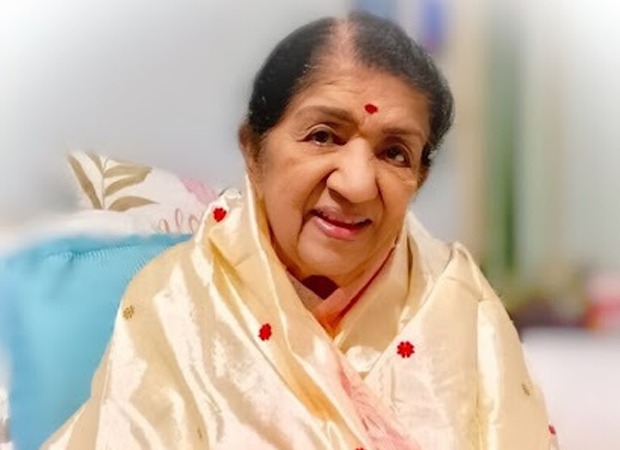 Geeta Dutt for example, who was the favourite of Sachin Dev Burman suddenly found herself pushed out of favour by the other voice. Or take Lataji's own sister Asha Bhosle, she was the second choice for all the composers, until O P Nayyar and R D Burman came along. It is said that Geeta would ring up Sachinda and ask him why he had switched to Lataji's voice. His answer was unchangeable. "Lota (that's what he called her) is Lota."
I was once speaking to the great Manna Dey about the so-called competition that Lataji swept away he said, "When Lata emerged as a force to reckon with , the other popular voices of the time like Zohrabai Ambewali and Shamshah Begum began to appear unpolished. They lacked Lata's sophistication. Lata has a very very rare talent.I wouldn't say she has been taught music. Wohsun sun ke bani hai.She learnt from Noor Jehan. She even learnt by listening to Geeta Dutt. But Lata polished all the weaknesses in Geeta's throat."
The world may have felt that Lataji ousted Geeta Dutt. But Geeta, a gem of a person, never showed any resentment towards her rival.
Lataji once told me they were close friends. "We sang many duets together. She was very fond of me. And I of her. She used to confide her domestic problems in me. We spent hours chatting and gossiping," Lataji told me.
Another singer who is said to have been deeply affected by Lataji's supremacy is Suman Kalyanpur. It is Ms Kalyanpur's misfortune that she sounded like a feeble version of Lataji and got branded the 'poor man's Lata Mangeshkar.'
Not too many people know this. But Lataji actually recommended Suman K whenever she, Lataji, was unable to do a song. And yet there were stories circulated about Suman's career being sabotaged. On the contrary, Suman Kalyanpur only benefited from her vocal resemblance to the Nightinagle. Whenever composers couldn't get the original they embraced the echo.
Which brings us to Anuradha Paudwal. She came into the 1990s determined to be Lataji's replacement. With the backing of T Series she re-recorded every single song she could lay her hands on of Lataji in her own voice. She also tried to get Lataji's replaced with her own voice in the compositions of Laxmikant-Pyarelal.
None of this worked. One can't "replace" the sun or the moon.
A self-confessed Lata bhakt Javed Akhtar says, "Lataji is the most defining emblem of Indian cinema.Normally artistes strive for perfection. Only Lata Mangeshkar has achieved it. There're no boundaries to her excellence and reach."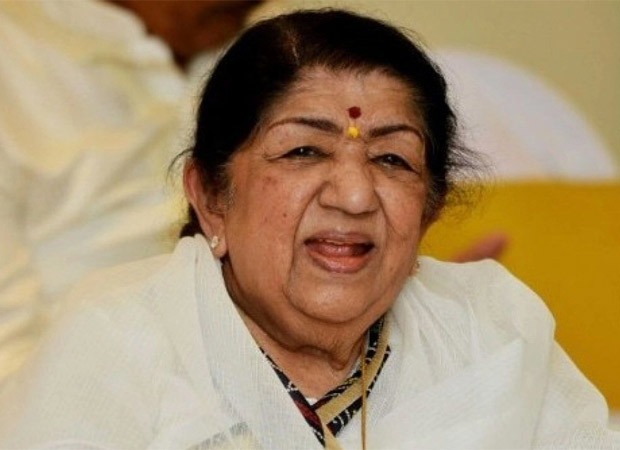 The poet feels Hindi film songs define the Indian identity the worldover. "You know, Hindi film music is so deeply rooted to our life and culture… When I go to foreign countries and to very exclusive gatherings of NRIs who are deeply conscious of their status and position, they invariably lose their inhibitions once everyone starts singing songs. More than cinema, I think Indians all over the world are bonded by film songs. Film music outlives cinema. Today we remember Lataji's songs. But not the films they belong to."
Javed Saab feels it's impossible to assess the true measure of Lataji's contribution to Indian cinema. "No matter how much we revere Lataji, we cannot even begin to evaluate her contribution. Her body of work is beyond awesome. Listen to the nostalgia channel on the FM radio channels. 80 percent of the songs are by Lataji. She has proved perfection is possible in this imperfect world."
The poet compares Lataji to the greatest artistes of the world. "Sometimes I think people like Lataji, Ghalib, Beethoven and Shakespeare are far removed from the normal chain of human civilization. If they were just role models how come no one was able to achieve an iota of their perfection? They are intruders of civilization who come as reminders of the rule of mediocrity that prevails. Lataji belongs to a different league."
Javed Saab recalls an illustrative anecdote about Lataji that truly defines the voice of India. "I'll tell you an incident that Pandit Jasraj narrated to me.In the 1950s he was in Amritsar when he went to meet the classical genius Ustad Bade Ghulam Ali Khan who was his God. When Pandit Jasraj got chatting Bade Ghulam Ali Saab suddenly told the young man to keep quiet. He heard the sound of the young Lata Mangeshkar singing Yeh zindagi usski ki hai from Anarkali. Bade Ghulam Ali Khan was enraptured. He finally said, 'Kambhakt, kabhi besuri hoti hi nahin.' That remark had the affection of a father and the envy of an artist."
Javed Saab ends his emotional encomium with a Lata-centric homage from a musicologist. "I remember meeting a music scholar Chaman Bharti in Bhopal. I asked him what he found so special about Lata Mangeshkar. He explained to me, 'If you take a strand of hair and put it under a microscope here would be a center to that magnified view of the strand of hair. Sur kitna bhi bareeq ho usska jo exact center hai wahan Lata Mangeshkar gaati hai."
Incidentally Javed Saab is not the only poet-lyricist to dedicate lines to Lataji. The great Majrooh Sultanpuri wrote a 24-line poem entitled Lata Mangeshkar Ke Naam in which he wrote, "...Jahaan rang na khushboo hai koi/Tere hothon se mehak jaate hain afkaar mere/Mere lafzon ko jo choo leti hai awaaz teri/Sarhadein tod ke udd jaati hain ashaar mere."
Also Read: Lata Mangeshkar On S P Balasubrahmanyam
BOLLYWOOD NEWS
Catch us for latest Bollywood News, New Bollywood Movies update, Box office collection, New Movies Release, Bollywood News Hindi, Entertainment News, Bollywood News Today & upcoming movies 2021 and stay updated with latest hindi movies only on Bollywood Hungama.