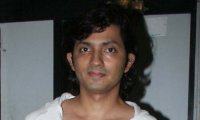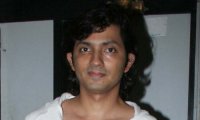 Shirish Kunder is going through one of the most exciting times ever in his career. His Joker is making brisk progress with VFX journey to follow while
good groundwork has already been done for Kick as well. The only director in the current times to be doing a film each with the likes of Akshay Kumar
and Salman Khan, Shirish is happy to have superstars in tow with promise of exciting times ahead in next two years at the least. In an exclusive conversation
with Joginder Tuteja, Shirish talks about the varied experience he is enjoying/expecting while making the two films.


Ever since Joker went on floors early this year and especially during last couple of months, there have been quite a few theories going around the
film. Really, are you aware about all the rumours making rounds?
Let the
speculations continue and mysteries remain; it is fair enough after all (smiles). I am certainly having fun while listening to all sorts of weird things that
are floating around. I know that people are clueless around how the film would eventually look because it is a new genre I am exploring here. Since there is
no reference point for the film in Bollywood, there isn't anything for me to talk about either. I can tell you though that Joker would be first of its
kind for sure.


In that case how do you actually explain the setting of your scene to the film's crew? Aren't they too a part of a journey full of surprises?

I will share with you an instance here. Due to demise of our art director Samir Chanda, we had to get a new art director on board. Once he saw the rushes and
vision around the film was explained to him, he sounded quite impressed. Now when an outsider's perspective comes in, it is always heartening. Also one thing
that I can assure is that visually Joker would be a landmark film. The kind of grandeur which has been brought in along with 3D technology will
certainly set a new benchmark. Guess audience would get a taste of it only when the first theatrical hits the screens.


I guess that could well be start of an exciting phase for you. After all, immediately after Joker you have Kick with Salman Khan to take
care of.

Yes, definitely. Also, Kick would be pretty much set in a 'masala' film zone. We are adding quite a few other ingredients when compared to the Telugu
original. For starters, action would be mounted on a much bigger scale. It would have a Hollywood style to it and even though essence of the character that
Salman plays would still be the same as original, the screenplay would be far more enhanced.


Guess that can be expected, after all you have Salman in tow again after Jaan-E-Mann.

(Smiles) Yes, of course. Also, it is a big confidence booster and puts me in a good space. Today when everyone is chasing Salman, I already have one film
with him in hand. To have your next two films with Akshay and Salman each could be a dream for any director. And imagine, I have already worked with both of
them together.


Moreover you are also co-producing Joker. I believe not many directors are doing that.

Well, since you know the facts there isn't much for me to add
here. However, it surprises me when some real rookies boast about their standing in the industry despite working on films that are made at a budget of Rs.
5-10 crores with next level stars and hardly do much either critically or commercially. Anyways, leave that because I don't quite wish to veer this
conversation in that direction.


Why not? Don't you wish to be in the limelight?
No, I would rather focus on
my work. See, I don't party or socialise, I concentrate on my work and it is due to this reason that other than Joker and Kick, I am also quite
close to announcing three more films next year. It's a matter of getting the timing right before I begin these films. In fact even as I talk to you and then
continue work on my current schedule of Joker, there is a substantial portion of Kick that I have already frozen on paper.


With so much happening, how is Farah (Khan) contributing to your two films?

By doing nothing (laughs). No, jokes apart, she is there as a choreographer for these films. However, other than that we do not get involved in each other's
films except for the job being given to us. See, we don't understand each other's films. She thinks commercial while I am more on an innovative side.
So how innovative can one expect Joker to be?
A lot,
especially after VFX is integrated into the scenes. When Akshay or a Sonakshi stare at me with a surprised expression after being made to act against a green
backdrop, I really enjoy that moment. Something similar happens in movies made by George Lucas as well because no one knows in the beginning what is being
shot. I don't think that would be the case in Kick though because my actors would know exactly what are they shooting. It would be far more straight
forward.