NOTE - This interview was published in the printed edition of the Film Information trade magazine in the issue dated 16th November 1996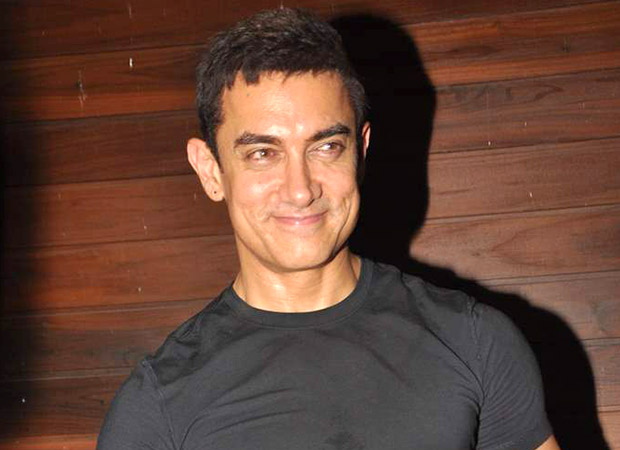 In this interview taken in two sessions (and this had nothing to do with Aamir being slow) — one in the afternoon and the other, the same night — at Aamir's house, the actor talks on a variety of subjects including his career, his style of working, his likes and dislikes, his contract with ABCL, his views on star ceiling and on the ever-increasing star prices etc.
When you are so business-minded, how is it that you haven't started a distribution office like some of the other artistes?
I can do only one thing at a time. That's my nature. I was a partner in the Bombay distribution of Damini but that was for different reasons. The Morani brothers and Raj Santoshi are my friends and secondly, Damini was a good social film which I was backing from outside. Otherwise, I can't think of having a full-fledged office because I'm one-track minded. I can work only when I'm charged. And when I do get down to working, I get involved completely. Distribution is not an easy job, it also requires total involvement and devotion. When I do a job, it is important that I must have the satisfaction of doing it well.
When do you intend taking up direction?
I will definitely turn a director but not for three more years, at least, because I'm committed to my acting assignments. I'm still thirsty as an actor. I feel, I've still got to prove a lot and learn a lot. When I do direct a film, I won't be acting, at least not during the period my film is on the floors.
What kind of films would you like to make?
I don't know. Since direction is not on my mind for the present, I haven't thought so seriously about it. Romance excites me, powerful social themes also excite me. A director should make what he feels strongly about.
There's a general impression that you don't give proper response to producers who approach you for signing you.
I don't know how you have got this feedback. I entertain each and everyone. You must have a look at my message diary. (Gets up to show it.) See, every telephone message is noted down for me. I either call back personally or have my secretary convey my reply. I have a different style of working. When I don't want to sign a film, I don't listen to scripts because there's no sense in that. I explain that to producers who approach me and I tell them, whenever I am ready to sign a new film, we would get back to them. And we do contact them then. I like to concentrate on the films I am working in, and I don't like my attention to be divided on a script narration of a film which I have decided, I will not be signing till my earlier lot is nearing completion. I've read the Mahabharat and am greatly influenced by it. In the Mahabharat, when Arjun is asked to shoot the eye of the fish, his concentration is cent per cent on the eye.
In the current scheme of things, where artistes and technicians give dates by the hours, don't you feel like fish out of water?
No. I feel like a part of the industry. What I am doing will surely contribute something to the industry, not take away anything from it. Yes, but I definitely feel that I've been born at the wrong time. I should have been born in the 'fifties or 'sixties when films used to be made the way I like.
What are the things that inspire or charge you?
A good director charges me. I've enjoyed working with Indu, Raj Santoshi, Dharmesh and Mansoor Khan.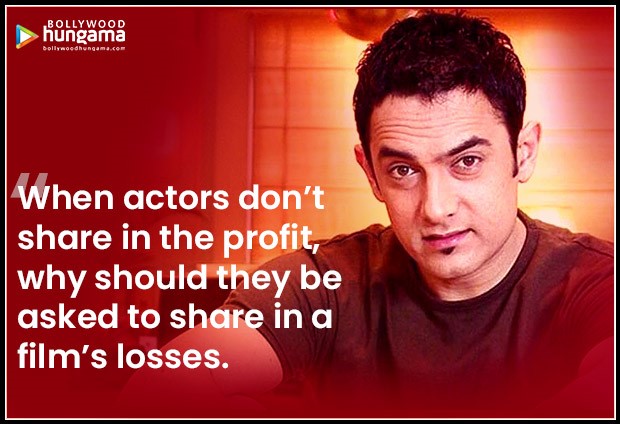 Tell us something about Dharmesh Darshan with whom you have worked for the first time in RAJA HINDUSTANI.
Dharmesh Darshan is a very good friend of mine. But that apart, he has some really good qualities — he is disciplined, he comes on the sets on time and expects his artistes to do the same. If ever I was late on his sets, I had to give him a solid reason for it. I couldn't get away without that. Dharmesh is very talented and very hard-working. He is good with music, action, sound, just about everything. The best thing about him is that he motivates the unit and all his technicians and artistes into feeling for the film. If an action scene is to be picturised, he is after the action director for two days before the shooting, explaining to him what he wants, how he wants it. That's how he has motivated choreographer Raju Khan too. Dharmesh is really in love with his film and he is even more concerned about it than me. He deserves all the credit he gets because he has put in a lot of effort in every department. He is very clear in his thinking but, at the same time, he is not autocratic. He is also very producer-loyal and even fights with his actors if there's wastage. That's a very positive thing for the industry. It was a pleasure and a memorable experience to have worked with him at this stage of my career. I've learnt a lot from him. So good is he that I feel, Raja Hindustani is totally his film.
What sort of a deal have you struck with ABCL for managing your career?
The press has reported incorrectly about what ABCL will be managing for me. ABCL and I have entered into an agreement whereby they will only look after my merchandising and licensing contracts. Whenever someone approaches me for modelling for a product, ABCL will do the market research for me and advise me on whether or not I should do it. The final decision about signing the contract will be mine and only mine. Secondly, ABCL has nothing to do with my acting assignments or allotment of dates. I appointed ABCL to look after my merchandising because I felt, I was not giving it the attention it required, due to lack of time. But, besides merchandising and licensing, ABCL is not looking after anything else for me, not my film career at all.
Do you think, the sky-high prices being charged by you artistes are justified?
(Looks thoughtfully) That' a tough question. It is not as if we are totally unjustified in demanding the prices we do. Because even if we reduce our price, the producer is not going to sell his film for a lesser price. And when the producer recovers money on the strength of the names of his artistes, why shouldn't artistes charge him their prices? Besides, business has also increased phenomenally in the last few years.
When a film flops, doesn't it become an artiste's moral responsibility to compensate the producer, especially in today's times when he is charging so heavily?
No, it doesn't become my moral responsibility or that of any other artistes for two reasons. One, I've done my job and been paid for it. Secondly, my fees are not a percentage of profit. When actors don't share in the profit, why should they be asked to share in a film's losses.
Also Read: "David Dhawan is a talented director. Yes, I may not agree with some of his films but that's a separate issue" – Aamir Khan
BOLLYWOOD NEWS - LIVE UPDATES
Catch us for latest Bollywood News, New Bollywood Movies update, Box office collection, New Movies Release , Bollywood News Hindi, Entertainment News, Bollywood Live News Today & upcoming movies 2021 and stay updated with latest hindi movies only on Bollywood Hungama.