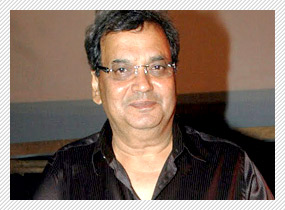 As Subhash Ghai turns a year older today, he speaks to Subhash K Jha


You turn a year older on January 24. How do you look back on your amazingly eventful life, and which events would you consider landmarks in your life?

Yes, just a year old wiser by mind and one year younger by heart. I have had the most amazingly eventful journey. I've enjoyed every bit of my life so far. I've seen the worst fall and the best rise. I am now writing a book with utmost truth about me and the others who had been and have been part of the agony and ecstasy of my life... I feel the book would be hilarious, enlightening and full of surprises and inspiring. Every event was a landmark in my life. So I can't choose one event as special.


You've had one of the longest innings as a filmmaker. How would you assess your growth as a filmmaker from Kalicharan in 1976 to Yuvvraaj in 2008?

My films themselves speak of my growth as a person and as an artist in me. I've evolved as an individual during these 35 years of my professional life. The best part in me is that I am a great student of life and I learn something new every day, be it be on technology, content, people, youth, nation and cinema, I am clued in. As a filmmaker I am always ahead of times, whether it was Karz, Taal or Kisna or Yuvvraaj or Black & White.


Your recent films have not worked at the box office?

I know showbiz knows you by your last film. But the audience knows you by your body of work of all these years. I know I have to march ahead as best as I can with the same confidence and spirit as before, to keep me up there where I belong. The failure of my films at the box office do not shake me in my quest to make quality-conscious blockbusters with a message. Currently I am full on my latest film Kaanchi. I am sure I shall maintain my dignity in the eyes of audience with all my forthcoming films I direct.


You are known among other things, as a fabulous talent discoverer who gave to the film industry such talents as Manisha Koirala, Jackie Shroff, Mahima Chowdhary and even Madhuri Dixit (whom you re-introduced). Who among your discoveries and re-discoveries would you consider the proudest achievement?

Sure, I am proud of the fact that I could groom them and present them as among the best talent in the industry. Shaping an ordinary boy and girl into a star is huge high for me and I love it. May be that's why I opened such a huge film school Whistling Woods International in Mumbai. I am happy when I find more than 90 % of our graduates are in high positions in many film and media companies. I feel happy when I see Madhuri Dixit still occupying center stage at the Filmfare Awards function. Today I am working on my new heroine of Kaanchi. I am excited. She has a great potential and she's a good student. She will be a big star after the release Kaanchi, I guess.


What makes you say that?

I and my script say so. By the way like my other heroines Madhuri, Manisha and Mahima, my new discovery's name also begins with 'M'. I can't help it, ha ha ha.


Among your many achievements there is also the unique distinction of having worked with the mighty Dilip Kumar in 3 films. How do you look back on the experience of directing this behemoth thrice over?

That was the best part of my life as a director. Here was an actor who used to teach me, groomed me as a person and filmmaker and advised me to opt for mainstream cinema but with dignity and artistic qualities which according to Dilip Saab were more important than box office. He told me, 'You can only make more money by focusing only at box office. But you will be remembered only by your great work.' Irrespective of success or failure I never want to be ashamed of my films. I feel humbled when I hear that my movies are among the most favourites and have a repeat value on TV channels.


Surprisingly you've never worked with Amitabh Bachchan. Any regrets on that
score?

Yes, I regret not working with him. He is the finest talent we have today I will wait for the time when we work together. Right things have to happen at the right time. We will make a great film together, I am sure.


Of late your work activities have been somewhat troubled by the land allotment court-cases. How do you manage to remain so positive in your endeavour to bring new cinematic talent to the industry through Whistling Woods in spite of the recent troubles?

By nature I am a positive person. I function the best in the worst crisis. Whistling Woods has emerged as one of the best film schools in the world. While I share this vision developing talent and providing the right education to coming generation to save the country from degeneration, some people think of involving me in land scams and favours and all that. I feel sad. I wish they could understand my honesty and vision. I am positive that Whistling Woods will get from the courts eventually.


Guru Dutt felt disillusioned and distanced from the industry. Do you share his sentiments in the song 'Dekhi Zamanein Ki Yaari Bichde Sabhi Baari-Baari'?

I am a spiritual person too, so I do not get depressed with people's negative behaviour. Instead I smile at them and believe in forgiving those who do not know what they are doing. But yes, I do miss my associates like Sachin Bhowmick, Ram Kelkar, Anand Bakshi, Laxmikant and Ashok Mehta when I am working on a film. But change is inevitable and I have to change myself to stay in tune with the next generation. The students of Whistling Woods help me a lot in this aspect. I feel as young as I was when I directed my first film Kalicharan. You please come and watch me directing Kaanchi.


Whom in the industry do you consider to be your close and permanent friends and why?

Dilip Kumar, Anil Kapoor and Jackie Shroff apart from other few others. We grew together and our personal shared joys and sorrows. We talk heart-to-heart and spend time laughing and laughing at ourselves and others too. I am also close to Manmohan Shetty and Pradeep Guha.


Recently Hindi cinema has begun to mutate and change colours at a very rapid pace. How do you view the trend of dark edgy films and heroes? Do you think somewhere our cinema has lost its traditional values and sparkle?

Yes, cinema is changing rapidly and, so are the audiences. They now consist of more than 60 % youth. Values are changing. But I feel cinema will come back to the roots of human wisdom and spiritual growth. Life and age is a circle. I confess that today cinema is getting away from fantasies and sentimentalization and getting more real. Filmmakers want to show us the dark side of society. But we also have the 'Spiderman' cinema like Rowdy Rathod, Ek Tha Tiger, Krrish and Dhoom which entertain people.


Which recent films have you enjoyed?

I liked English Vinglish and Vicky Donor for their new expression. I love watching today's cinema in Bollywood and admire Anurag Kashyap, Raju Hirani and a few others for their belief in their cinema. Though I believe in wholesome entertainment which caters to every section of society, I must also say something in my movie. There has to be a message. That is important for me.


I consider your music to be colossal. How do you cope with the loss of the Laxmikant-Pyarelal-Anand Bakshi team that gave us imperishable songs in Hero, Ram Lakhan, Saudagar?

I miss them a lot but I cannot live in the past. I am a man of today and work with current talent. I use and share my experience and learnings from those legends with new current talent and try to bring out something extraordinary, contemporary and interesting for today and future audience.


You planned a documentary on Anand Bakshi. What's the progress on that?

His son Rakesh Bakshi is working on that and I wish to help him. Anand Bakshi deserves every honour we can give him.


Who in your opinion have been the greatest influence on your cinema and which of the many great artistes and technicians who have worked with you, have contributed the most to making Mukta Arts a monumental triumph?

All good filmmakers of the 1950s and 60s when I was a student by status. I always loved watching David Lean's cinema and films by Ritwick Ghatak and films like The Sound Of Music and Mother India had a great impact on me. I worked with many top actors of the 80s and 90s. All these actors and technicians have made a lot of contribution in making Mukta Arts a monumental triumph. I am grateful to them all for their love and affection that they still have for Mukta Arts. Today I am connecting with a new generation and I'm very comfortable with them. I feel the director always remains young as his hero and heroine are always young.


You launched Mukta in 1982. Has the banner lived up to your expectations?

Yes, Mukta arts has been a pioneer in so many sectors whether it was insurance, corporatization, technology, talent grooming, exhibition and above all education.


Who among the current filmmakers and actors are, according to you, the future of Hindi cinema?

All young actors are good. Just go through the list of award winners and nominees of this year.


Finally, if you had to assess yourself and your contribution to cinema in a few words, what would they be?

"A student who becomes a teacher on his own campus and remains a student on the same campus only!!"
BOLLYWOOD NEWS
Catch us for latest Bollywood News, New Bollywood Movies update, Box office collection, New Movies Release , Bollywood News Hindi, Entertainment News, Bollywood News Today & upcoming movies 2020 and stay updated with latest hindi movies only on Bollywood Hungama.