Just a passing thought: did the new title In-Sha-Allah prove "unlucky"?  A closed-door meeting between Salman Khan and his friend Sanjay Leela Bhansali was all it took to announce the closure of this film, which was going great guns as Inshallah! The satellite and digital rights had been sold, sets built and a song at least recorded if not shot.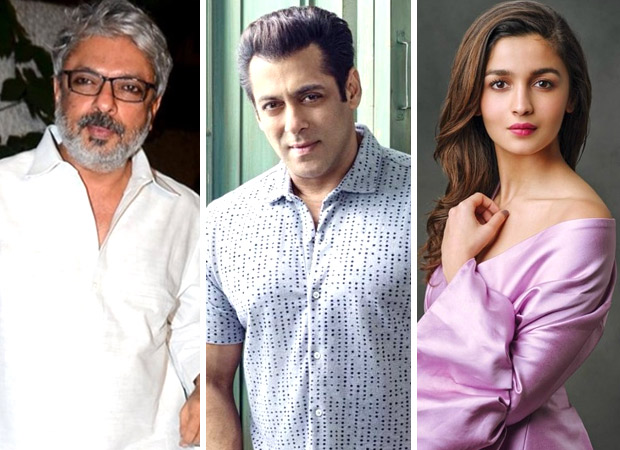 This is one of those mysterious shelved films where nobody seems to know the real reason, but many can "guess" it (read SLB's refusal to Salman's interference). Alia Bhatt is yet to speak on the issue.
Three decades ago, writer-director Gulzar recalls the time when his version of Devdas, with Dharmendra, Sharmila Tagore and Hema Malini, was being shot. Lunch break was ordered, producer (late) Kailash Chopra, Prem Chopra's brother, went to his room, and after lunch, came on sets and just announced that the film was "shelved"! Till date, Gulzar does not know what happened in that one hour that changed everything and put paid to his most ambitious project!
Most films that are shelved have one of a select few reasons: the commonest one being financial hassles. The second reason is usually a satisfactory script not working out, and the third can be ego or other clashes between the filmmaker and the cast or within the cast. "Creative differences" is the commonest term used in such situations. Another by-now fairly common reason is to back out when it is discovered that someone else is making a film on the same or similar subject. Ajay Devgn scrapped a plan to make his film on the battle of Saragarhi after Kesari got going, and so did Rajkumar Santoshi.
The worst-hit are the movies that are almost complete, and we are not even including films that are complete but unreleased! Suresh Malhotra, a new producer in the late 1980s, announced two grand projects and even recorded songs for them and shot some sequences and schedules.
As per diverse sources, one of his projects, Time Machine, featuring Rekha (who replaced original choice Dimple Kapadia!), Naseeruddin Shah, Aamir Khan and Raveena Tandon and directed by a Mr. India-hot Shekhar Kapur was shot either halfway or more! And at least one song was recorded.
The other project was Zameen, which was also said to have completed at least one schedule. It starred Sridevi and Madhuri Dixit, along with Vinod Khanna, Sanjay Dutt and Rajanikanth. Ramesh Sholay Sippy was no less the director. Alisha Chinoy had even made a tactless pre-Tezaab remark that she had recorded a song "for someone called Madhuri Dixit or something!"
Here, it is said that Malhotra suddenly upped and went abroad!
What we may have lost
Today, every kind of subject is welcomed by the audience, but in the past, films had to follow a conventional line to justify their making and find an audience, never mind the theme. In this context, Time Machine was an interesting subject, as it was on time travel, with the hero using a time machine to go back and meet his parents. Vijay Anand played the scientist who invents the machine.
Another film we would have loved to watch was J.P. Dutta's Bandhua, simply because Amitabh Bachchan was playing a bonded labourer opposite Madhuri Dixit. Speaking of Dutta, one of his most interesting launches was his maiden film Sarhad, which he reveals was not the same as what he actually made as Border(which is the English word for it). The Bindiya Goswami-J.P. romance probably began here as she was the only heroine and Vinod Khanna, Navin Nischol and Mithun Chakraborty were the heroes.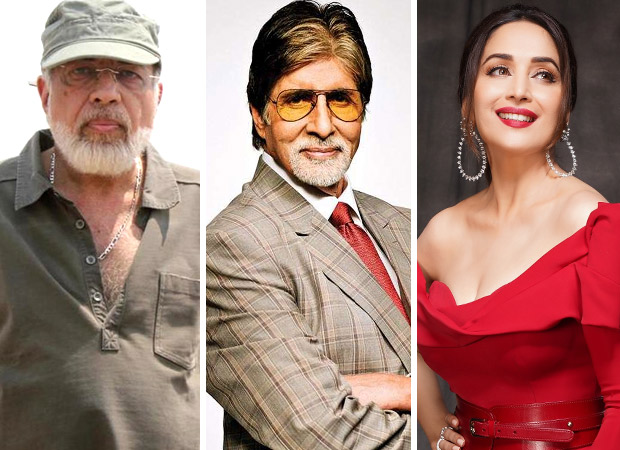 Historical and other biopics may be in vogue now, but in the late 1970s, a film was to be made on Rani Jijamata, the mother of Emperor Shivaji. An organization dedicated to research and work on Jijabai was to produce the Padmanabh-directed Hindi-Marathi bilingual, in which Nutan was to play the title role, Sunil Dutt was her husband and Parikshat Sahni was Shivaji. As per the lyricist's son Paritosh, the first song recorded in Hindi, sung by Lata Mangeshkar, composed by Laxmikant-Pyarelal and written by Pandit Narendra Sharma (in the immediate aftermath of their musical ace Satyam Shivam Sundaram) was supposed to be "far beyond the SSS level in caliber!"
Rishi Kapoor as Abhimanyu, Shashi Kapoor as Lord Krishna, and a multi-star ensemble with Hema Malini as Draupadi, Rajendra Kumar as Yudhisthir, Dharmendra as Arjun and Vinod Khanna as Karna was another missed chance. The film was Ramanand Sagar's epic, Yogeshwar Krishna, in 70 mm, which never went through.
We also missed watching Rajesh Khanna as the desi 007 in a Shankar B.C. production that was to co-star Katy Mirza. And Amitabh Bachchan in cowboy avatar (after he cast Dharmendra in a skirt in Dharam-Veer) in the Manmohan Desai presentation Khuda Gawah directed by Surendra Mohan.
Speaking of Bachchan, despite all the gossip, we still do not know what transpired that led Devaa to be shelved. It was supposed to be Ghai's best script, a description he now gives to the original story he wrote for Krodhi, before it was distorted beyond repair by various business forces.
We would also love to know why Raj Kapoor did not make what ultimately came out as Eeshwar with Anil Kapoor and director K. Vishwanath. It is said that he wanted to sign Anil for this South remake (it would have been his first ever!) and possibly direct it himself.
Another day, another film
And that is the piquant truth also behind many shelved films that come finally on screen, completely or majorly modified. Ganga was one such Subhash Ghai film that was dropped, and finally resurfaced as Pardes. The original title-role was played by Mahima Choudhary, but buzz is that Ghai reworked the script after the mega-success of Dilwale Dulhania Le Jayenge and the "foreign (Pardes) hand" in its success led to the title-change!
Raj Kapoor had also planned a film in the 1950s on a beautiful voice and an unprepossessing face. It was inspired by Lata Mangeshkar, and he also wanted her to play the lead in it. It finally and ironically came about with a disfigured Miss India winner in Zeenat Aman playing the lead, as Satyam Shivam Sundaram, with eight of the nine songs having Lata Mangeshkar's voice.
B.R. Chopra's project on parents being ill-treated was originally planned with Dilip Kumar. However, much water flowed under the bridge since those plans (BR Films went through a terrible time with their films in the entire 1990s). With advancing age and frail health, he entrusted its direction to son Ravi Chopra. Market compulsions brought in Amitabh Bachchan and the film was reworked and released in 2003 as Baghban.
Finally, in the 1960s, Hrishikesh Mukherjee, inspired by his very close friend Raj Kapoor's serious illness, wanted to make a story on two inseparable friends, with the question about what will happen if one of the friends dies. For some reason, the film did not work out then. In the 1970s, he planned to revive the film with Raj's brother Shashi Kapoor, but a greedy star-secretary put paid to the plans and he cast the rapidly rising Rajesh Khanna as Anand!
Also Read: Salman Khan says Inshallah will happen but not with him
BOLLYWOOD NEWS
Catch us for latest Bollywood News, New Bollywood Movies update, Box office collection, New Movies Release , Bollywood News Hindi, Entertainment News, Bollywood News Today & upcoming movies 2020 and stay updated with latest hindi movies only on Bollywood Hungama.