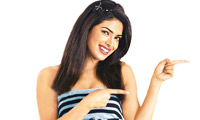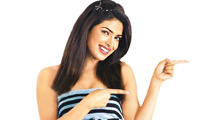 The Akshay Kumar factor


In an industry which doesn't blink an eyelid on seeing coincidences turning into trends and cashing on to it, there was Vipul Shah who joined the tribe as well. With Akshay Kumar being the common factor in Mujhse Shaadi Karogi as well as Aitraaz, the picture was clear on the wall. Starting with Aitraaz, Priyanka now had Akshay as her co-star in each of her successful films so far. Vipul too made Waqt - Race Against Time with the duo and the results were as expected. The film was a success, hence making Akshay-Priyanka 'jodi' as the hottest and the most successful since the unassailable record of Shah Rukh Khan and Kajol. With four successes in a row, this was one pairing that was waiting to be explored to the fullest. However, unfortunately this was not the case to be as seven years have passed by and Akshay-Priyanka haven't returned together on the screen.


Patchy journey ahead


Now this ended up hurting Priyanka more than Akshay, at least in her earlier years, as she was struggling to find success elsewhere. Blackmail with Ajay Devgn and Suniel Shetty went completely unnoticed. Karam with John Abraham didn't fare any better either even as she tried doing something different by stepping into a film that boasted of a European treatment. Her delayed film Yakeen with Arjun Rampal, despite an author backed role and a good performance, became a victim of piracy and turned out to be a box office debacle with its DVDs hitting the stands before the theatrical release. Moreover, her Barsaat with Bobby was age old musical drama that was shrugged off by the audience.


2005 was first turning out to be a year which had as many as half a dozen releases but laden with more flops than hits. This is where Bluffmaster brought a turnaround for Priyanka. No, the film wasn't a resounding success that changed the fate of Indian cinema. However, personally for Priyanka, it turned out to be a hugely rewarding affair as she was presented like never before. This was the time when Priyanka started making a style statement, something that also led to a reinvention of sorts.



The style Diva


In Bluffmaster, Priyanka looked like never before. Whether it was her sexy draping in a saree for 'Say Na' or the cool hip-hop jig in 'Right Here Right Now', Priyanka had a classy attitude written all over it. Yes, the film was basically an all-men affair with Abhishek Bachchan, Riteish Deshmukh and Nana Patekar having all the fun. But then Priyanka wasn't ignored either. The icing on the cake was a reasonable run of the film which allowed Priyanka her first success outside Akshay Kumar's films.


This was followed by a fairly satisfying 2006 for Priyanka as she enjoyed the biggest success of her career till then with Hrithik Roshan starrer Krrish. Of course the film had Hrithik, Hrithik and Hrithik filling the frames; so much so that even Priyanka had committed that she didn't mind a lesser presence as long as she was playing the leading lady of a superhero. Krrish was a huge hit and Priyanka could finally ignore the fact that she was no longer working with Akshay. Yes, there was an occasional Aap Ki Khatir that came to spoil the party but then she more than compensated for that with Don - The Chase Begins Again.


The film also saw an appearance by Priyanka's rival Kareena Kapoor. However, the Kapoor girl's guest appearance act, despite being good in isolation, didn't threaten Priyanka's positioning in the film. This too was a huge success and now the style Diva had two of the biggest hits of 2006 under her belt. The Chopra girl had arrived, and how.


The downslide begins



However, as has been the case with Priyanka's career since 2003, the roller coaster ride embarked all over again with the pretty woman failing to see any success coming her way for over 20 months. Salman Khan's Salaam E Ishq, which could have been a hat trick affair for Priyanka when it came to delivering hits with top stars (after Shah Rukh Khan and Hrithik Roshan), flopped with their track together being the most criticized of the lot. Worse, Big Brother, an old film of hers with Sunny Deol, also arrived around the same time and expectedly disappeared without a trace. Love Story 2050 with her then 'special friend' Harman Baweja was the biggest debacle of 2008. A bad run with Salman continued from Salaam E Ishq till God Tussi Great Ho which stays on to be their last film together. Skeletons from the cupboard continued to tumble as she delivered third flop in a row with Bobby Deol with Chamku not quite repairing the damage caused by Kismat and Barsaat respectively. However, what just seemed to be almost a final nail in the coffin was Drona which, despite its mammoth budget and all the talks of Priyanka being in her first ever action avtar, turned out to be a huge flop at the box office.


With six flops in a row, Priyanka was at the lowest ebb of her career. 'Finished' was pretty much the sentiment of many around Priyanka while her rivals were having a field day while being ready with the champagne. All that stood in between her and the exit doors of Bollywood were two biggies that were still waiting to be unveiled. They were Fashion and Dostana.


To be continued in Part 3