The trailer of Shamshera was unveiled last Friday, on June 24, and ever since, trade and moviegoers can't stop raving about it. Starring Ranbir Kapoor, Vaani Kapoor and Sanjay Dutt, the film is helmed by Karan Malhotra. He showed his brilliance in his debut directorial, Agneepath (2012), which was a super-hit. His next film, Brothers (2015), didn't work but had a huge opening and he proved with both films that he can handle the grandeur and mass-appealing content very well. The hype for Shamshera has therefore increased because he's at the helm of all affairs.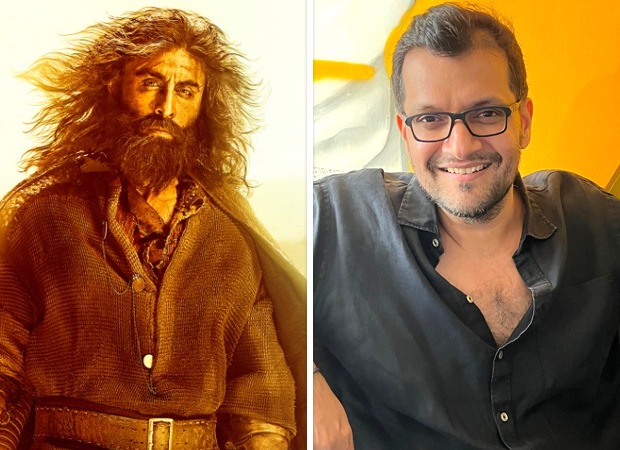 EXCLUSIVE: "Showing Ranbir Kapoor's double role in Shamshera's trailer adds to the EXCITEMENT. It becomes a discussion point on whether you are accurately guessing the story or not" – Karan Malhotra
On a rainy morning, Bollywood Hungama exclusively caught up with Karan Malhotra at the office of Yash Raj Films (YRF), the producers of the film. The filmmaker spoke about the film, Ranbir's casting and a lot more.
Less than a month is left for the film to release. What's going on in your mind right now?
The response till now to our film's material has been very overwhelming and encouraging. So, I am very excited. And I am someone who can't control my excitement. I keep expressing it! So, I am happy with the way things are going.
How did you get a chance to direct a film for YRF?
It just happened and was meant to be. I had finished my course with Dharma (smiles)! I came here and I was offered a film which I really wanted to do. So, I took it up. The core idea of Shamshera came from Adi (producer Aditya Chopra) through his story writers. Ekta (Pathak Malhotra), my wife and I created the whole screenplay around it.
You mentioned at the trailer launch that Ranbir Kapoor was your first choice. Did you have any apprehensions since he has done many coming-of-age roles in his career?
I want to try and present an actor in a way not seen before. I keep looking for these things to keep a certain level of curiosity and excitement maintained for me as a director. I have a very child-like mentality when I am making a film. I want to be excited about the things I am doing. So, if I am going to meet an actor on a daily basis in a certain character, I should be excited to see him everyday like that. The films I make are tough and are not easy to make. There has to be a core reason for us to go and be on the set everyday and enjoy the madness. And audiences are going to really enjoy seeing Ranbir in this part. He has never done something like this before and moreover, he has played the part with great finesse.
It's amazing that in today's age of smartphones, not a single shot of the film got leaked! How do you all manage to do that?
We were fortunate. Jab leak hona hota hai, toh leak ho jaata hai (smiles)! However, we were lucky in one aspect that not a lot of people were not looking at Shamshera at that point (with excitement and anticipation). We were the underdogs (laughs)! Aur accha hi hua. I used to always tell Adi that 'Bandh mutthi rakhte hai. Actor mil gaya hai, producer hai, director on board hai. Toh ab picture banate hai'. Fortunately, Adi was on the same wavelength as me. That really helped. The idea was that jitni achhi ban sake, utni acchi film banate hai. Uske baad shor machayenge. Pehle shor machane ka kya matlab? This is what helped us safeguard our film and come out with a burst.
The trailer of Shamshera ends showing that Ranbir Kapoor has a double role in the film. Though it's very exciting, many felt that it gave out an important aspect of the film. Your thoughts?
I feel the other way round. I believe that showing the last shot of the trailer adds to the excitement. It becomes a discussion point on whether you are accurately guessing the story or not. So, it was an attraction to end the trailer. Having said that, Shamshera has a lot to offer other than what has been shown in the promo.
Many are also making comparisons of Shamshera with Baahubali and other films as it's a revenge fare. Do you feel it's unfair especially since it's been nearly 120 years of cinema and these things are very common? Interestingly, no one compared Baahubali with your film Agneepath though the plot was largely similar!
I don't think so. There's nothing fair or unfair. Believe me, it's exciting for a filmmaker when an audience starts concocting stories or making comparisons. This means the film has garnered some interest at some level. Agar woh interest nahi hoga, toh discussion nahi hoga aur agar discussion nahi hoga, matlab picture ka kuch hoga nahi. So, I feel it should be taken in a positive sense.
There are only a certain number of stories that you can tell. It all boils down today to how challenging the presentation can be for the audiences. Love story, revenge, action…bas utna hi hai. But how do you reinvent it? That's where the brilliance of the new age craftsmen in our industry comes in.
The trailer of the film also shows glimpses of Vaani Kapoor romancing Ranbir Kapoor underwater. Can we say that both share very hot chemistry?
Absolutely. That's why it has been put in the trailer. The trailer represents that it's not just a revenge film or a dark, cathartic fare. There's also a romance and fun element in it. I am looking forward to the reactions of the audience to the love track. It's a very special song and picturized in a very unique way.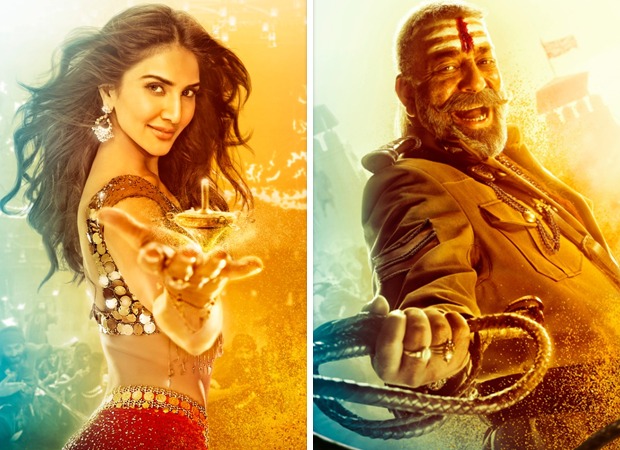 On June 24, the trailer of Shamshera was released and on June 27, it came to light that Ranbir and Alia Bhatt are expecting. Was this a planned move on the part of the couple to make the announcement after Shamshera's event so that Alia's pregnancy doesn't become a talking point at the trailer launch?
I don't think so. Both are on different tangents. One development is in a personal space and the other is in a professional one. All we can do is congratulate them. Ranbir and Alia Bhatt are going to enter the best phase of their lives with a baby coming into the world. It's one of the most special things that a couple can experience. We should celebrate that rather than speculating.
Your first film, Agneepath, entered the Rs. 100 crores club. Ranbir Kapoor's last film, Sanju (2018), had crossed the Rs. 300 crores mark. Do you feel the fear or pressure over achieving box office success with Shamshera?
Not at all. I don't operate with fear or pressure. It's the worst enemy of a filmmaker. And there'll always be pressure in the atmosphere. I won't let it come to me. It'll kill my creativity. Yes, I do think about the box office in terms of the money that has been spent on the film. That should be recovered and the producer should make his legit profit. However, I don't think there's pressure. It helps me work harder on making something so spectacular that the box office delivers on its own. That is the pressure I take. I don't take pressure by thinking 'yeh (box office success) kaise hoga…hoga ki nahi hoga'. I have to make sure ki yeh ho jaayega. At times, I might not achieve it at times but I work towards it.
Post pandemic, films with scale are attracting audiences to cinemas. Do you feel happy your film is coming at the right time?
Yes, and I feel damn lucky. Kam se kam, mujhe jo cinema banana aata hai, woh log dekhna toh chahte hai. So, I am glad I am still relevant (laughs)! Hopefully, Shamshera will be received well and I'll get to make more films that I really enjoy watching and making.
During your first interaction with Bollywood Hungama after the release of Agneepath, you talked about your love for commercial cinema. I still remember your quote, "I think dramatic"!
I am a loud, passionate person. I am a no-holds-barred Punjabi. I like extremes in anything I do whether I am eating food or having a fight or when I am in love with my wife. Everything is extreme in my head. I can't think moderate. Mujhe woh nahi aata hai karna. My cinema also reflects that.
Due to the pandemic, the shoot of Shamshera got stalled and a small part of the film was shot post lockdown. How was that experience?
Shamshera never got stalled. We had finished the shoot just before the lockdown happened. A little bit of VFX shoot was left. It turned out to be a godsend as we got the time to work on the VFX. We had expected that we'll work on the VFX for 6 months and then release it. However, it took us 2 ½ rigorous years to complete the VFX and give Shamshera what it deserves in terms of the visuals, scale etc. It's a film where we have created a world and VFX plays a very important part. Hence, we were fortunate to get this time to nurture the film.
Are you working on your next film? And we have hope it comes out soon and there's no 7-year gap like it happened between the releases of Brothers and Shamshera!
(Smiles) Maine 7 saal nahin lagaye. Mujhe koi shauq nahi hai 7 saal lagane ka. Main jaldi films banana chahta hoon. My wife and I often wonder, 'Jab hamari picture chalti hai, toh bhi time lag jaata hai. Nahi chalti toh bhi time lag jaata hai'. There are ideas that we are toying with. As of now, my concentration is on Shamshera. Let it release first and get the love that it deserves. Then, we'll move ahead.
What about your ambitious project, Shhuddhi? Would you like to make it?
Why not? Never say never. It is one of the most special projects that I and Ekta have written. I am hoping that very soon, I'll get to make that film.
Shamshera releases on July 22 while your birthday falls on July 24? What will you do on the 24th?
Kuch nahi yaar, haalat kharab hai (laughs)! I am hoping that the birthday is celebrated with excitement. My celebration anyway is low-key. I am at home with my wife and son at home on my birthday. We watch TV, order food and do masti. Some close friends might drop in. That's it.
Final thoughts on Shamshera?
I can't wait to share the film with the audience. Everytime, I see Shamshera, I still feel excited like a child and I enjoy every bit of it. Sometimes, when you are so closely associated with a film, you might feel that 'haan theek hai, bahut baar dekh li film'. However, even now, when I see Shamshera to check the VFX or for other such reasons, I thoroughly enjoy it. I really hope that the audiences receive the film in the same manner.
Also Read: Shamshera: "Aditya Chopra had unconventional belief in my vision" – says director Karan Malhotra on revenge action movie
BOLLYWOOD NEWS - LIVE UPDATES
Catch us for latest Bollywood News, New Bollywood Movies update, Box office collection, New Movies Release , Bollywood News Hindi, Entertainment News, Bollywood Live News Today & upcoming movies 2022 and stay updated with latest hindi movies only on Bollywood Hungama.