Filmmaker Sudeep Kanwal's debut feature film Privacy recently had its world premiere at the ongoing Bucheon International Fantastic Film Festival aka BIFAN in Bucheon, South Korea. The Hindi film is about a girl Roopali Naik, played by Rajshri Deshpande, who lives alone in Mumbai and works in the Mumbai CCTV control room. As per the title, the film also touches upon how privacy is compromised through this technology.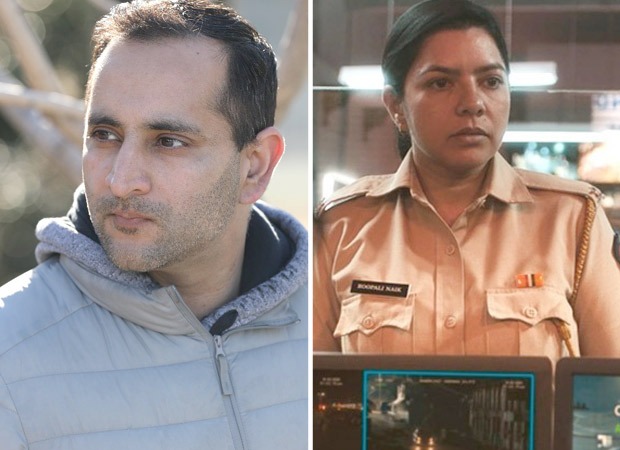 EXCLUSIVE: Privacy director Sudeep Kanwal on the film's world premiere in South Korea, "The audience here is very educated of cinematic language"
During an exclusive interaction with Bollywood Hungama after the screening, Kanwal, who is also the writer of Privacy, said that he came across the story through news articles about the surveillance program in Mumbai. "It also said how Mumbai has invested a lot of money in thousands of cameras, how amazing they are and how a company from overseas is coming to install them. They also said about how the cameras will help stop crimes, help with accidents, fire, which is all true. It's an amazing technology. But none of the articles talked about the privacy issues that come along all the pros," he said.
Sharing more about his research process, he added, "Whatever was out there, we went through everything. We started visiting surveillance centres. Initially, we were not granted permission to go inside, but we were given information. They were very helpful regarding that. Then luckily, we got invited by three different control rooms – Pune, Navi Mumbai and before finalizing the script, we got access to the Mumbai control room; the one at Crawford Market. It was amazing. They were so helpful."
Through the research process, Kanwal and his team came to know the little details of the working style of the camera operators. "They were showing us a footage of an accident," he said. "We all gasped at that. But they were very nonchalant. They didn't react because they see it day in and day out. That was also a learning for us. So we realized that if our character is seeing something like this, then he or she shouldn't jump as that is everyday work. So we got to know the subtleties over there."
Kanwal chose Rajshri Deshpande for the lead role in Privacy as he had found her amazing in a lot of projects. "Multiple people told me that I need to speak to her for this role," he said. "But eventually, it was our producer Navin Shetty. He always wanted to work with Rajshri as well. She read the script right away and within a day or two, she wanted to meet. There were things she picked in just one reading, which showed her understanding of the character. This character is multi-layered. You can't define that Roopali is this person."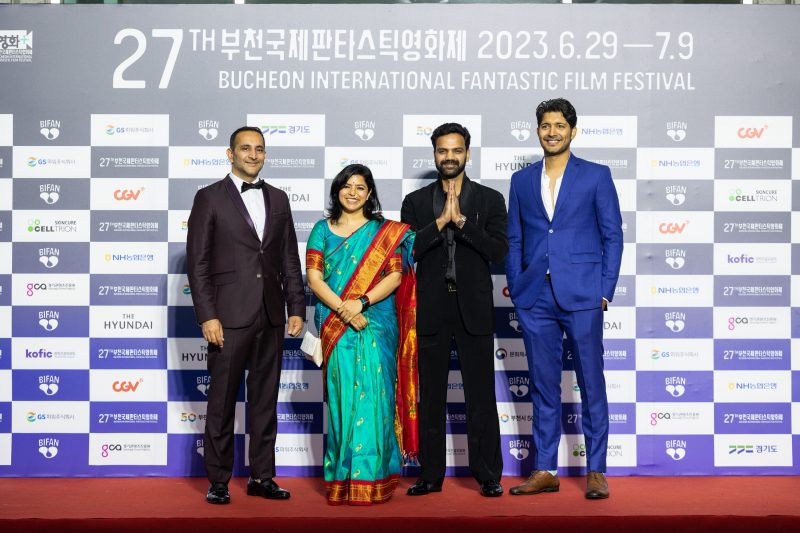 Kanwal tells us that his experience at BIFAN has been great. "It's one of those festivals that really delivers more than it promised," he said. "From day one, they have been extremely courteous, humble and welcoming. The head of programming saw me and she came running and hugged me. She recognized me. I was so surprised. She told me how she found the film. These small little things encourage you so much. You can go to the biggest film festival of the world but if you feel you are not welcome and someone is not greeting you that way, you might feel you are in the wrong place."
Kanwal added that Privacy is a film that demands your full attention and one might not understand if he or she isn't watching the details closely. He was pleasantly surprised to see a young girl from Korea picking up a small detail from the film at the premiere.
"She put two and two together and connected an element to the character's backstory," said the filmmaker. "A lot of people who have seen the film in my close circle, even they didn't see that detail. You can see other people nodding, so you realize a lot of people noticed that. So the audience is very educated of cinematic language."
Kanwal is also an admirer of Korean content. "Korea is the capital of thrillers. The best thrillers of past two or three decades have come from Korea. Some of our films are official remakes (of Korean films). Even in Hollywood they do their official remakes," he said.
Also Read: EXCLUSIVE: Rajshri Deshpande on Privacy, "I have to have fun while doing films, else I would have worked in corporate"
BOLLYWOOD NEWS - LIVE UPDATES
Catch us for latest Bollywood News, New Bollywood Movies update, Box office collection, New Movies Release , Bollywood News Hindi, Entertainment News, Bollywood Live News Today & Upcoming Movies 2023 and stay updated with latest hindi movies only on Bollywood Hungama.