Love it or hate it, but you can't ignore it. That's the best way to describe Akshay Kumar's anti-smoking and pro-sanitary napkin ad. After a diktat from the I&B Ministry, this ad was made compulsory for all the films that have smoking scenes since August 2018. While most such ads are gory and disturbing, this ad comes as a breath of fresh air. It shows Akshay Kumar advising a gentleman named Nandu to stop smoking and use the money saved to buy sanitary pads for his wife, a move that'll ultimately benefit the health of both.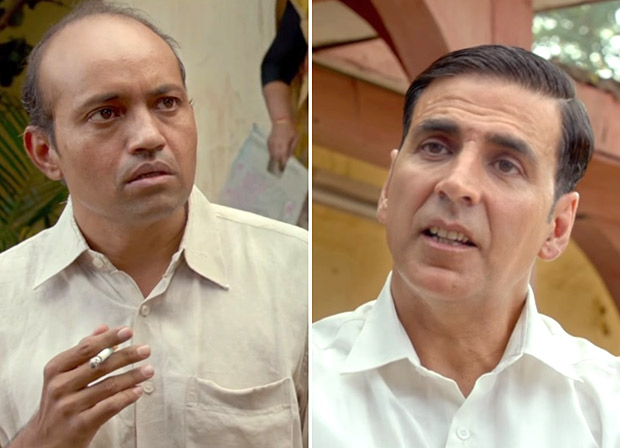 It's been almost 1 ½ years since this ad started playing and after seeing it many, many times, the question that has risen in the minds of many is – who is this actor playing Nandu? We struggled hard for months and finally we were able him down. He's none other than Ajay Pal. Aged 40, he is based in Bhopal and in an exclusive interview to Bollywood Hungama, he has talked about how this ad has helped him get more roles, experience of working with Akshay Kumar, working on Pad Man and other films and a lot more.
How did you bag the ad?
I used to do theatre in Bhopal. Shruti Mahajan, the casting director of Pad Man, had come to Bhopal then as the plan was to shoot in Maheshwar, situated nearby. She held an audition in the city to hire local actors for the film, so that they can avoid getting actors from Mumbai. And I was selected for the role of a cotton merchant. I was told that I will be required for around 10 days. For 8 days, they cast as me as an extra in crowd scenes. Then on the 9th day, they gave me two scenes with Akshay Kumar. Initially, they didn't trust my acting abilities and hence, mera close (shot) banaya nahi un logon ne! Sirf Akshay ka close banaya. Later, they realized that I can do it. That's when they gave me a close in the next shot. They were so happy that they took my close of the earlier shot as well! Suddenly, their attitude towards me changed and they began to address me as 'Sir'! 15 days later, they called to say that they want me to shoot an ad with Akshay Kumar as well. I agreed and that's how I became a part of this advertisement.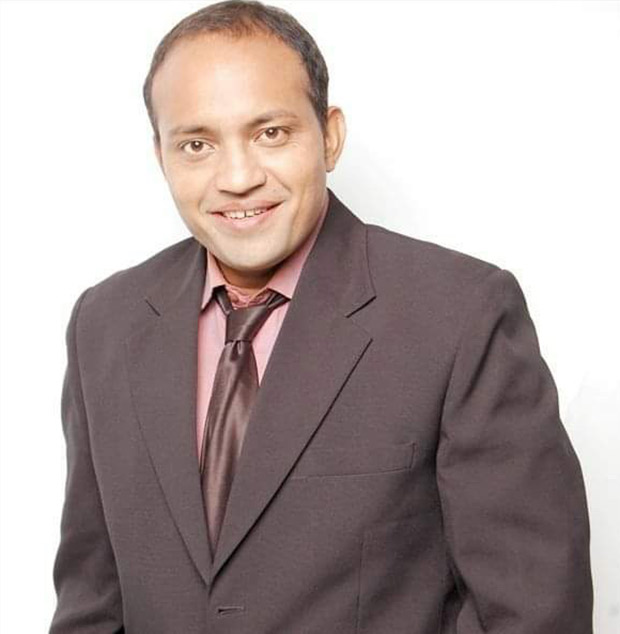 How was it working with Akshay Kumar?
He's a star but was very friendly towards me. He helped me as much as possible. At the script level, he made some changes and made me a part of the discussion. He suggested that tum yeh bolna, fir main yeh bolunga. He liked my work. The main aim of the ad was to promote Pad Man. But it was a nice way of showing the ill-effects of smoking and advantages of using sanitary pads. So probably, the government must have liked it and hence, made it mandatory.
Also, most anti-smoking ads can be disturbing but this one is not.
Yes, and actually, we shot the ad in two ways. Initially, the makers decided against showing smoking at all. So the first time we filmed, I was only holding an unlit cigarette in my hand. But they were not happy with the outcome and hence, decided to show me smoking. We took around 4-4 ½ hours to shoot. I had to smoke as many as 30-35 cigarettes!
Do you smoke?
No, I don't smoke at all. Nevertheless, it was a great experience!
Now that the ad is so famous, do people recognize you on the streets of Bhopal?
Yes, out of 100, 20-25 people on an average realize that I am Nandu. Most people however feel that Nandu must be a big star staying in Mumbai and that he can't be seen in Bhopal! A few remark that I look like that guy from the anti-smoking ad! Haan, bacche bade sharp hote hai; bacche pehchaan lete hai mujhe!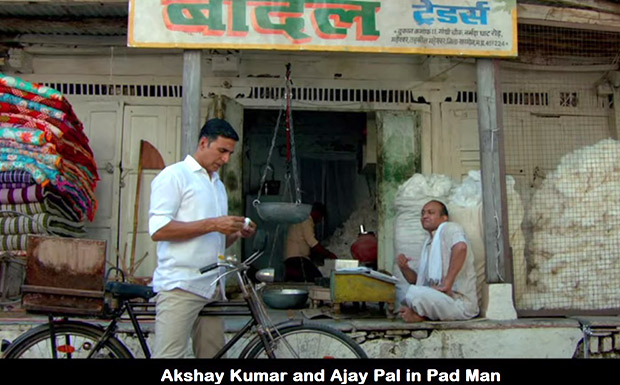 Which other films have you worked in? How has your journey been?
I was anyway doing theatre. Long back, I did a show on Sony Entertainment Television called 'Shaheen' and few more serials. I thought why not go to Mumbai and try my luck. Meanwhile, I got a role in Aamir Khan's 2010 production PEEPLI [Live], which was also quite an acclaimed movie. I played the role of Natha's neighbour in the film, named Bakki. I had a few scenes with Omkar Das Manikpuri. Then, Aamir Khan cut a promo of my scene. It was quite loved at that point. In that video, I could be saying "Natha zaroor marega". It's only after PEEPLI [Live] that I proceeded to Mumbai. On the 9th day, I got a daily soap named 'Jamunia' on NDTV Imagine. I was cast in the role of chhote mama. After working on that show for 6 months, I actually struggled. But thankfully, it was shortlived. I continued getting work and I was seen in cameo in 'Agle Janam Mohe Bitiya Hi Kijo'. I did around 25 episodes in 'CID.' I also did 'Saavdhan India', 'Crime Patrol', 'Jyoti' etc. There were many more serials, whose names I don't even remember now.
Later, I suffered from an intense leg pain. The X-Ray didn't show up anything. The doctors suggested that this is due to Mumbai's weather and that I should move back to Bhopal to recover. Once I was back home, my family didn't allow me to go back. Then I established my business here. However, I keep acting here in films. Thankfully, so many shoots are happening in Bhopal nowadays. It's become a studio now. Log Delhi se aake bhi yahan kaam karte hai. Recently, I did a film called Durgavati. It's an Akshay Kumar production. I have got an interesting character.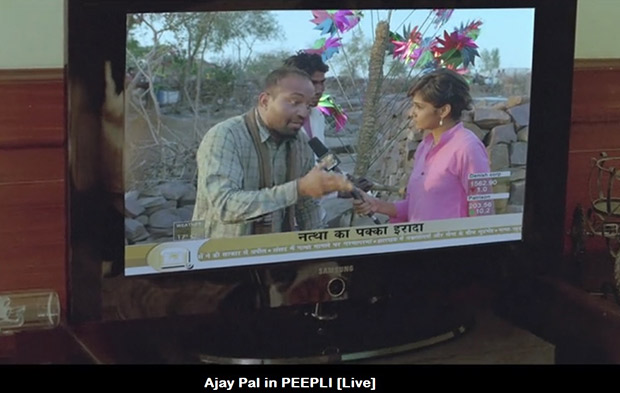 I am also told that you also acted in Raajneeti?
Yes, but sadly my role was cut. But yeah, I have got an opportunity to work with someone like Prakash Jha.
Do you plan to move back to Mumbai?
Yes, I do have. My plan is to hire someone to manage my business and then again try my luck in Mumbai. Maybe, I am at an advantage now thanks to this anti-smoking ad. And I am already reaping its benefits. The casting directors recognize me now. And it's thanks to this ad that I bagged Durgavati. However, let me tell you that once in a while, I do go to Mumbai. I recently shot for a Doordarshan serial and returned.
Who are your favourite artists? Are there any actors or actresses with whom you are waiting to work with?
All the actors are my favourite and they are all doing well. Ab toh main poori tarah se professional hoon! So whoever I get to work with, I'd be happy.
Who do you credit for your acting career?
I'd like to mention the name of my guru here, the late Alakh Nandan. He was a reputed theatre director at the national level. I learnt a lot from him. He worked very hard on my language, voice etc.
Is there any message you'd like to give to your admirers?
Thank you for all the love. And wait and watch as you are going to see me a lot more very soon!
Won't you tell them not to smoke, or should I say, not to indulge in 'fu-fu'?!
(Laughs) Woh toh ad hi bata dega. Mujhe batane ki zaroorat nahi hai!
Also Read: REVEALED: Akshay Kumar's anti-smoking ad incorporated in Gold
BOLLYWOOD NEWS
Catch us for latest Bollywood News, New Bollywood Movies update, Box office collection, New Movies Release , Bollywood News Hindi, Entertainment News, Bollywood News Today & upcoming movies 2020 and stay updated with latest hindi movies only on Bollywood Hungama.