The Korean wave in India is rising and honestly, it is one of the best things to have happened. Over the past few years, many Korean pop groups and soloists have visited India, put on some amazing shows, and even had meet and greet with fans. One of the artists who has performed not once but twice in India is the rising K-pop star AleXa.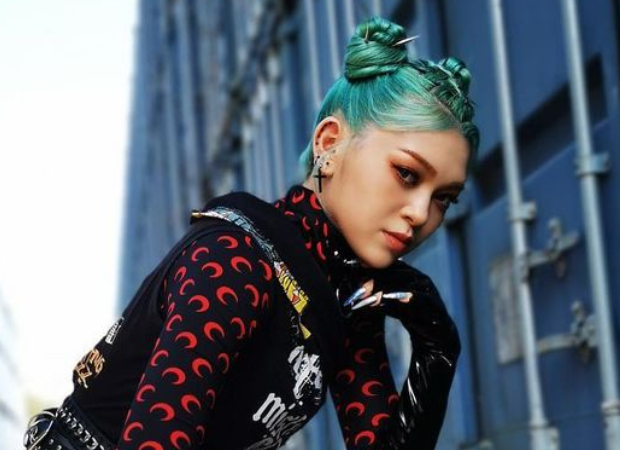 Born in Tulsa, Oklahoma as Alexandra Christine Schneiderman, she has been a lifelong dancer - having taken ballet, jazz, modern, hip hop, lyrical, and tap lessons since she was just 18 months old. While growing up in the United States, she got introduced to the South Korean music culture during her middle school days and was first drawn to K-Pop because of its strong performance identity.
In 2017, she signed with the Korean artist agency ZB Label, and after once again surpassing thousands of contestants, she was of the 96 chosen to participate in PRODUCE48, the most competitive audition show in Korea. While she was still a trainee under the ZB label, Zany Bros - known for their high-end production value and grandeur stages, she came to India to perform alongside the group IN2IT in April 2019. Bubbly, chirpy, and full of energy, AleXa impressed every with her performances.
Soon, in the same year, AleXa made her multilingual K-Pop debut with 'Bomb' which received over 5 million views in the span of a week and hit Np. 7 on Billboard's World Digital Song Sales chart. She released 'Do Or Die' in March 2020 followed by her debut extended play released in April. Closing the multi-verse chapter with EP 'Decoherence', she dropped pre-single 'Villain' in July followed by lead single 'Revolution' on October 21, 2020.
The 23-year-old star spoke to Bollywood Hungama recently about her dream debut, which artists have been her inspiration, what message she has wanted to give out through her music, and whether she will visit India when the situation becomes better.
First off, let me begin by asking – how are you doing AleXa?
I'm doing rather fantastic, thank you so very much for asking!
Though you are stationed in South Korea where you are still working every day, did this quarantine period give you a little bit more time to spend with your family?
Unfortunately, not quite...while my folks were still quarantined in the USA, I was still on my busy schedule here, in Korea. We do try to call each other when we can, and we message each other almost daily!
I remember meeting you while you were in Mumbai and still training, awaiting your debut. How has been your journey been so far and what have you learnt in the last year?
Oh, the memories! One year into the debut, I think that the most important lesson that I've learned is that it's okay to want to improve and to strive for the utmost best all the time, but don't be too hard on yourself- perfection is impossible and that's okay.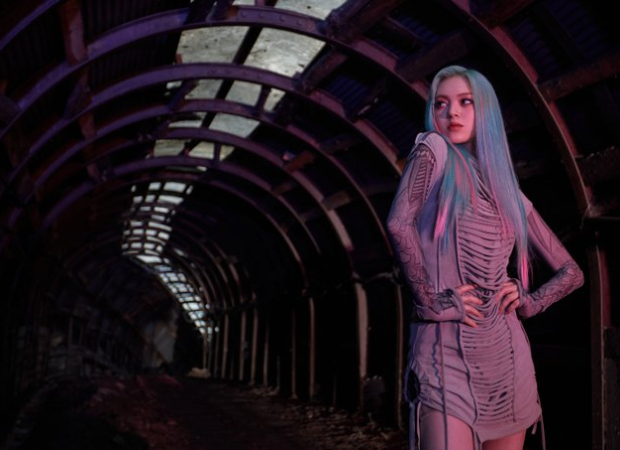 From the era of 'Bomb' to 'Revolution', it seems like you have created a multi-verse for yourself? Tell us something about this universe which is so different from traditional K-pop debuts that we often witness.
In the AleXa Universe, AleXa exists in multiple dimensions, henceforth multiple AleXas in this multiverse. A lot of multiple (laughs). Every time we gear up for another song or comeback, it's always so exciting to hear the progression of AleXa's story. I, myself, am VERY excited to show you guys more diverse concepts and to give you as many AleXa-verses as possible.
Was your debut always planned in three-part series where you could explore a lot of your strengths – not just dancing and singing but also engaging your fans with storytelling?
Yep yep! Since before debut, our creative team had the trilogy (and MORE!!!) planned out~ The whole storyline was created, and we are just working to figure out the best way of expressing AleXa's story through whatever outlets that we see fit.
What do you want your fans to take away from your 'Decoherence' and the visually appealing tracks like 'Villain' and 'Revolution'?
From 'Villain', I'd hope that my fans understand that at the end of the day, stay true to yourself. You know you best, and if someone calls you a villain, then so what? Keep fighting for what you believe in. As for "Revolution," I would hope that my fans would get inspiration to just keep moving forward; whatever life throws at you, you can overcome it. I'm always with you, fighting by your side.
When 'Bomb' dropped a year ago, it was so refreshing to see a debut artist exploring something so intense and artistically so different. In a way, he totally grabbed everyone's attention. What were your thoughts when you first heard the concept of your debut and that you'd be closing the trilogy with as cinematic as 'Revolution'?
When I was first told about my overall concept and debut concept, I was elated. As an avid sci-fi fan, having this concept is an absolute dream come true.
Zany Bros, known for high-quality production, have been associated with many known big names in the Korean music industry. When you became a trainee under their label and was the first one to debut as an artist, what kind of work went into it? How have they been supporting you throughout?
The ZB and Zany family have been fighting in my corner since before I even came to Korea- I was so grateful to have met a handful of the staff that I know have grown to learn and love during 'Legendary: Making of a K-Pop Star'. I honestly couldn't be more grateful to be in a company, such as this.
If you were to introduce AleXa's discography to a newbie, what are the songs you'd recommend first for them to get an idea about your artistry?
I would first and foremost ask them to listen to 'Bomb' and 'Kitty Run' - my debut song and the B-side track from my first EP. They both serve you that AleXa flavor, but have different seasonings.
As a rising Korean artist, there a lot of people you have looked up to and have even had a chance to interact with. Who do you listen to amongst the stars? Who have been your inspirations growing up?
Amongst my respected seniors in the industry, I absolutely love everything that [SHINee] Taemin has released. HyunA has also been on a pedestal of mine since day one. Absolutely adore her and I have the utmost respect for her as an artist and as a person. She is honestly my #lifegoals.
Amid the pandemic, touring has been halted until the situation becomes stable enough. You've had a virtual showcase, you've continued to interact with fans and most of your first year seems to have been in quarantine. On the bright side, you've had two releases this year. What have you been doing apart from work amid the quarantine period to keep yourself healthy and positive?
I've picked up beading as a hobby with some friends. We'll send each other pics at like 4 am and we've made like 10,000 bracelets and it's like, 'Help. Can't. Stop. Beading'. I've also picked up watching anime, again! I got into a handful of new series, recently.
so many....so many...
여러분 저랑 같이 함께해주셔서 고맙습니당~ 사랑해 https://t.co/7rWDSRhOzN pic.twitter.com/ydnA92WJDb

— AleXa (@AleXa_ZB) September 8, 2020
How do you see your career as of now since you are also involved lyrically as well? What are your plans for 2021? Can we expect more of a multi-verse or trilogy kind of albums from you?
I'd like to learn how to produce my own tracks and have 100% completely organic songs on my albums, later- lyrics, music, mixing, all by me! That's the goal!! Even if I can just do SOME of that, I would be satisfied. It's safe to say that you never know what to expect from AleXa and the ZB team- we're going to keep you on your toes.
Once things get better and touring begins, can we expect AleXa to return to India and this time put up her concert?
A B S O L U T E L Y!!!!!!!!!!!!!!!!!! When the world allows it, I will zoom my way back to India, one way or another. I promise you that. In the meantime, please stay happy, healthy, and safe, while you wait for me, loves!
Our Previous Interview
BOLLYWOOD NEWS
Catch us for latest Bollywood News, New Bollywood Movies update, Box office collection, New Movies Release , Bollywood News Hindi, Entertainment News, Bollywood News Today & upcoming movies 2020 and stay updated with latest hindi movies only on Bollywood Hungama.