The talented Vivek Oberoi was all smiles as he sat down at his lovely Juhu residence to exclusively speak to Bollywood Hungama about his recently-released web series, Dharavi Bank, co-starring Suniel Shetty. The actor, who completed 20 years earlier this year, also opened up about his journey and a lot more.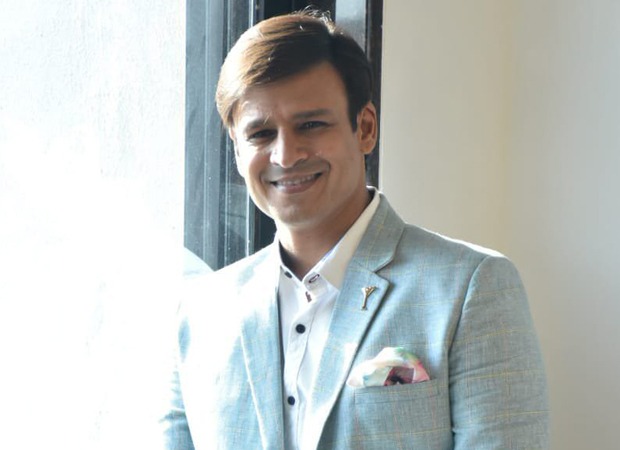 EXCLUSIVE: "I get SHOCKED when I read some of the scripts. I feel like asking the makers, 'Tum log India ke hi ho na?'. It feels like it's inspired by the setting in America or Korea" – Vivek Oberoi
You must be getting a lot of offers. And you have been very choosy. What made you sign Dharavi Bank?
Since the success of Inside Edge, I have been fortunate to receive an offer once every 10 days. People come and tell me 'Yeh package hai. Iss show ko hum aise banayenge'! I have never chased that. I have too much respect for this medium, which I believe is the most democratic. Only talent flourishes here. Even the biggest of stars can get rejected if the content is not strong. Also, the most unknown of actors can get tremendous appreciation for doing good work. I was the first mainstream actor to jump to OTT 6 years back and yes, I have been choosy. After Inside Edge, I have only given my nod to Dharavi Bank and Indian Police Force. The reason is that I have been waiting for a script that has many layers, grittiness, honesty, rawness etc. I get shocked when I read some of the scripts. I feel like asking the makers, 'Tum log India ke hi ho na?'. They set their scripts in a world that exists here but it feels like it's somewhere inspired by America or Korea! This is one of the chief reasons why I chose to do Dharavi Bank.
This is the third time you are playing a cop. Earlier, you were seen as a police officer in Bank Chor (2017) and the Kannada film Rustum (2019). How do you ensure that your cop role doesn't look similar to the other?
Yes, the idea is that I have played a cop and I don't want to repeat the act. Secondly, we have seen iconic actors play cop. You don't want to replicate that either. So, it does get difficult. The idea with Jayant, my character in Dharavi Bank, was to first look the part. So I had to ensure that he looks like he is in his 40s and that he works 15-16 hours a day. He's a tough guy but not a fit guy and not someone who spends 4 hours a day in a gym. He's not a six-pack ab cop! There's something more real. The second thing was to mentally understand Jayant Gavaskar. For all my layered characters, I write their back stories. I did the same with Vikrant Dhawan, my character in Inside Edge. What I mean is I write the autobiographies of the characters before their first scene in the series! It's for my own reference. I try to understand my character, what his life would have been like, how he met his wife, how he fell in love etc. Then, I sit with my director and tell me, 'Yeh maine homework kiya hai. Isme se aapko kuch use karna hai toh kar lo'. A lot of times, they have incorporated certain points out of my notes.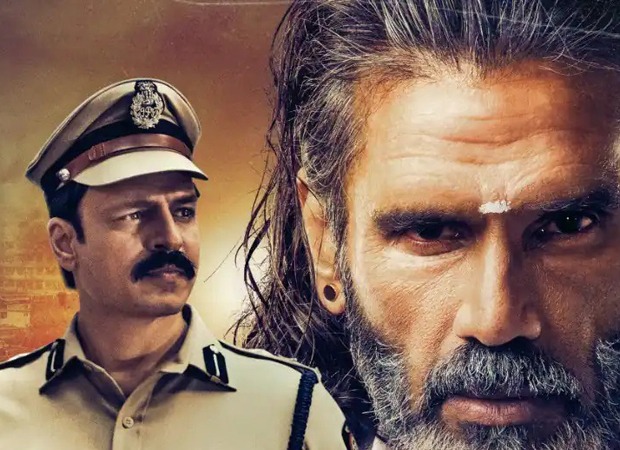 Coming back to Dharavi Bank, Jayant according to me is a chess player. He's one of the amazing stalwart honest officers. He has learnt over time that the system will not allow him to flourish and achieve justice unless he manipulates the system. So, he goes on manipulating for the end goal, which is the truth, no holds barred. That's why he's able to stand up to the guy who practically owns the state, not just the city. Thalaivan has thousands of crores of money and a lot of muscle power. He's untouched in his fortress in Dharavi, where no cop can enter. And this one mad man decides that I am going to take him down. What he does to attack Thalaivan is the fun part.
So in the initial episode, you see Thalaivan and his samrajya. As for Jayant, he doesn't really have an 'entry'. He comes across as a simple guy having a conversation with the cadets. By the end of the first episode, you see that this calm and sedated guy has something so much deeper and layered. And then as you keep watching, you truly understand what Gavaskar really is.
You completed 20 years this year. It was heartbreaking to read quotes from you like 'I'm the guy whose professional obituaries have been surfacing since 2004'. But at the rate at which you are progressing, it seems you are all set for another 20 years!
(Smiles) Thank you! I am very blessed thanks to my family and fans who have stood by me through thick and thin. I also want to credit my amazing team. Everybody you see here has been with me for 20 years! Sometimes, good karma will do things for you. Without going out of the way for publicity purposes, what worked for me are the people's blessings and prayers. The divine being takes care of you too. I am very happy with my family, life, and the person I have grown and matured into. The opportunities are coming and I feel blessed to be able to choose. It doesn't matter if it's a big production house or a very famous person. I am just looking at good content and genuine talent. I want to bring my commitment and integrity to that.
I feel some of your films didn't get their due. You worked in a fun film named Naksha (2006). It didn't work but Karthikeya 2, which was released this year and was quite similar, was a hit…
I have been told that Naksha is one of the top-rated films on television. Everytime it comes on TV, it gets great TRPs. I don't know why it didn't do well. But har picture ki kismat hoti hai. Sadly, it flopped. We had put in a lot of effort to make Naksha. The beauty of the films is that they live on. Now, with OTT coming in, it's just there. You don't even have to wait for the film to come on TV.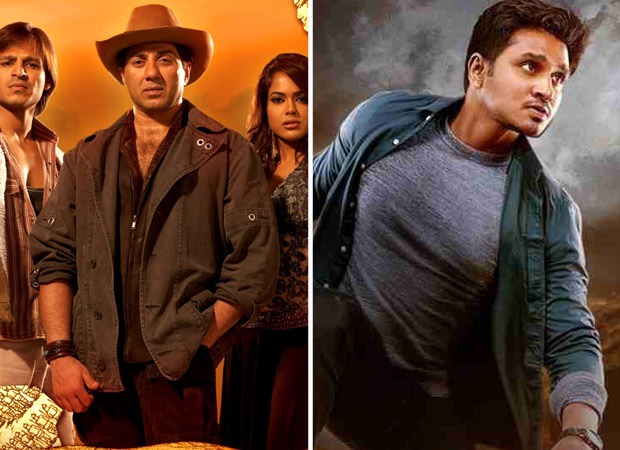 You are all set to play a cop for the fourth time in Indian Police Force. How different is it and how was it working with Rohit Shetty?
It's been a very different experience. I have known Rohit for almost 20 years. He's an incredibly good hearted person. I ran an association for cancer patients; it focuses on poor children who are suffering from the disease. Anytime I would call Rohit, not just before his film release or for promotion, he'll be there. He would attend the functions and inspire the children. And one day, he called me to meet him. He told me, 'I have written this script for four years. A lot of hard work has gone into writing it. The first time I wrote this character, I thought of you'. I told him, 'Rohit, I can't tell you how honoured I am'. It's heartening when someone loves you and respects your talent so much. Every single day of shooting Indian Police Force was an absolute joy. I didn't feel like he's Rohit Shetty, the star director. He was the first to reach and the last to leave. He's very hard-working and committed.
Have your son Vivaan Veer and daughter Ameya Nirvana seen your films? What do they think of it?
They haven't seen most of my work. They have seen non-violent and non-naughty movies! Also, they have watched video songs from my films. And they loved whatever they have seen. They are very proud of me. We have tried to bring them up very normally. Sometimes, 10-15 people would surround me and ask for pictures. He'd get confused and would ask Kedar from my team, 'Why are people clicking photos with my dadda?'! Now they realize that I am well-known and that I work in movies.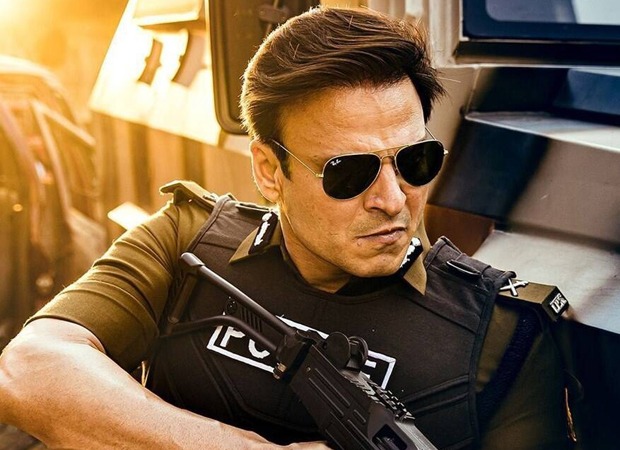 Recently, Sanjay Gupta announced that he's going to take Shootout 3 on floors in 2023. You rocked as Maya Dolas in Shootout At Lokhandwala (2007). Would you be interested to act in Shootout 3?
I truly believe that there's a two-way relationship and two-way responsibilities. If an actor has delivered, then it's the responsibility of the producer and director to give work to that actor. I am fulfilling my responsibility. Now, it's upto them to fulfill theirs!
Also Read: Dharavi Bank: Vivek Oberoi as the honest cop aims at taking down the solo empire of Thalaivan aka Suniel Shetty in this trailer
BOLLYWOOD NEWS - LIVE UPDATES
Catch us for latest Bollywood News, New Bollywood Movies update, Box office collection, New Movies Release , Bollywood News Hindi, Entertainment News, Bollywood Live News Today & Upcoming Movies 2023 and stay updated with latest hindi movies only on Bollywood Hungama.