He was about to release his first film Dil Chahta Hai with his best friend Ritesh Sidhwani as his partner. I was to meet them at the Otters Club at Carter Road. There was already a great deal of talk in industry circles about the film. Farhan Akhtar, who did most of the talking and who was the director of the film sounded like a young man on a high and he kept talking about the film and especially about his stars, Aamir Khan, Saif Ali Khan and Akshaye Khanna, besides the praises he loaded his actresses, Sonali Kulkarni, Preity Zinta and Dimple Kapadia who he kept repeating had played a "mind-blowing role", but more than his film he talked about his love for sports. His love for sports reminded me of the first meeting I had with Shekhar Kapur who was all set to make his debut as an actor in Dev Anand's Ishq Ishq Ishq. He kept looking at the sea outside the window of my office and saying how much he loved swimming and how he didn't know what his destination was...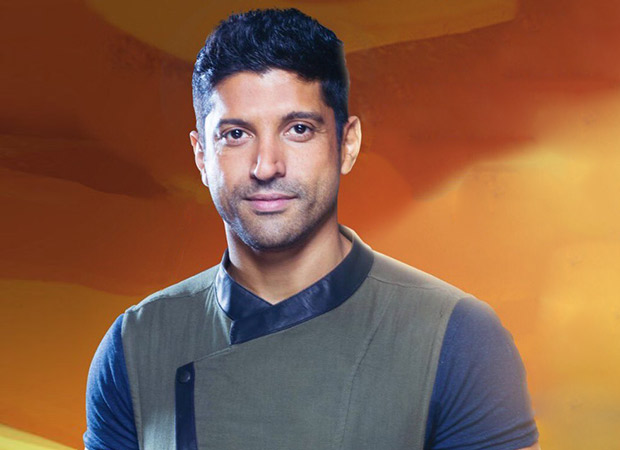 The evolution of Farhan Akhtar from Dil Chahta Hai to Toofan
Farhan's first show was for friends in the industry at the Chitra Theatre and the excitement was the kind I have rarely seen. And as the film made way, I could, like most of the others in the theatre, see the making of a director with a bright future, a son who would not have to depend on his famous father, the lyricist Javed Akhtar and his mother, Honey Irani and their friends. He was clearly a young man out to make his own way and what I and others thought of during the screening was clear when the screening was over and Farhan was welcomed with open arms and a great deal of warmth. Dil Chahta Hai went on to be a cult film and Farhan went on to make other films, all of them big challenges met by an able, efficient and extraordinary talent.
He was however not going to be satisfied with being a director and when he switched on to play an actor, it seemed like he would have to make up his mind about what he really wanted to do. But with time, Farhan proved that he could sail on two boats at the same time and with the same success and the same kind of acceptance by the audience, especially the youth. He was at his best in Bhaag Milkha Bhaag which was a biopic on the world famous Indian athlete Milkha Singh who was perhaps the first Indian to make it big at the Olympics. According to a very reliable source, the athlete who is in his eighties now had given away the rights of his story for just a token sum of one rupee, but only with the condition that a major part of the film's earnings would be spent on encouraging sports among the poor and the downtrodden.
The film was another cult film in which Farhan Akhtar was involved and he had made a promise to himself that he would make more films based on sports and sportsmen.
It was the success of Bhaag Milkha Bhaag that has now inspired Farhan to make his next, Toofan, this time not based on a real life character but a fictional character.
Farhan is going all out to make his sports based film in which he is supposed to play a boxer. In the first ever statement Farhan has made about Toofan, he said, "I am playing a sportsman, but it is a fictional character. I've always actively played throughout my life, be it football, volleyball or swimming. I have been an aficionado of sports. But training specifically for films such as Bhaag Milkha Bhaag and Toofan is inherently a part of who I am and something that I enjoy tremendously. I feel, in terms of my basic physical and mental development, sports have played a huge role."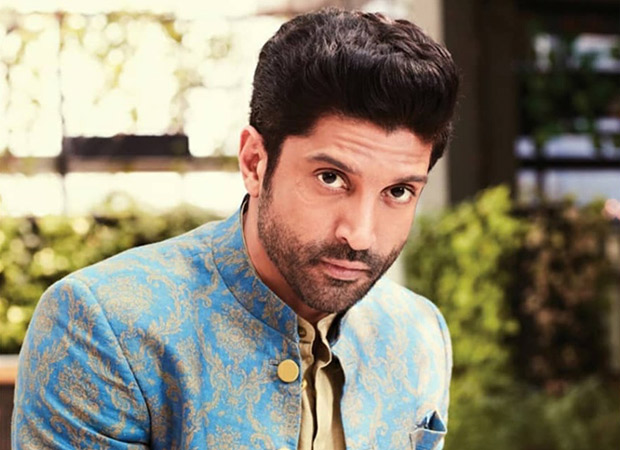 Farhan Akhtar talks about how playing and being a part of any sport can be a very good teacher because as a result of training for these films, he has imbibed a lot of qualities on a personal level too and other sportsmen can also make a difference to their lives by the way they play. "There is discipline that you inherit from playing any sport. It affects the way you focus on things. It keeps you in a positive frame of mind, teaches about team work, success, and also how to deal with loss. There is a lot to learn from even just being part of a team," he says. On asking Farhan if movies are also a platform to bring different sports to the fore and celebrate sports personalities and their much deserved triumphs, he says, "Our history had some amazing sporting heroes. Their stories can be shared and we must celebrate the career of a sportsman or sportswoman. Their careers have had a lot of ups and downs, and they have all struggled to come up. There is a lot of drama in sport. But more importantly, especially for kids, there are a lot of positive messages to be taken from such films." The way Farhan speaks about the advantages of sports makes him sound more like a very good coach or a veteran player of any of the most challenging sports.
These days, Farhan Akhtar is also lending his support to a football league. Talking about the measures to promote different games in India, he adds, "We have seen a rapid change. Even in hockey, we are competing strongly at a global level, which is happening with boxing and wrestling, too. There are many sports emerging like that such as shooting. There needs to be more money invested and more infrastructures created. Also the way we scout for talent should be more streamlined, because we do have the talent. It's about discovering them and nurturing them in the right way. My dream would be, which I am sure I share with a billion people, is to see India be part of the football world cup. Hopefully, that will happen soon." Some inspiring lines about sports from a young man, who is now a renowned filmmaker but has kept his love for sports intact and is making letting it grow more intense with time.
This intensity will certainly be seen in Toofan. There have been other films in India and in the West based on sports and especially sports like boxing and athletics, but knowing Farhan and his passion and involvement in whatever he does, Toofan will be a film to look out for because all those who have been witness to the rise of Farhan the filmmaker and Farhan the man with the sportsman's spirit will certainly imbue the qualities he has inherited or has learnt, putting in a lot of hard work, it will no doubt be a "tofaan" (storm) in the world of Indian films and may be even world films.
The other details about Toofan will come only when Farhan has made up his mind about them.
Also Read: FANBOY ALERT! Farhan Akhtar strikes a pose with cricket legend, Sir Vivian Richards
BOLLYWOOD NEWS - LIVE UPDATES
Catch us for latest Bollywood News, New Bollywood Movies update, Box office collection, New Movies Release , Bollywood News Hindi, Entertainment News, Bollywood Live News Today & Upcoming Movies 2023 and stay updated with latest hindi movies only on Bollywood Hungama.