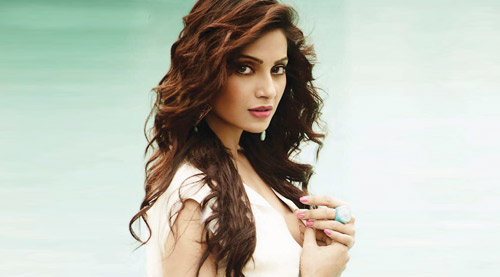 As Creature creeps into the theatres Bipasha Basu does her characteristically straight talk with Subhash K Jha


Are you looking at Creature as your third big blockbuster with Vikram Bhatt?

It should become a blockbuster; because it's the first creature film in India. Whatever we may say we have very little variety in our mainstream cinema. Creature cracks a new genre. People are looking at it as a horror film. But the rush of thrill in a creature film is very different from a typical horror film. Creature has got the feel of Anaconda, Jurassic Park and Godzilla. It's a task, because we are introducing Indian masses to a new genre of horror.


You are also doing a film called Alone? Why so many horror -supernatural films?

Why not? Why don't you ask other actors why they do slapstick or action or rom-coms repeatedly. In Alone I am doing a passionate love story for the first time since Jism. I play conjoined twins and the two girls are completely opposite from one another and yet the sisters love one another so much.


So one more supernatural film?

I want to travel that dark road. Earlier this question would stump me. But now I know what I am doing. And I've just done five supernatural films. This is genre where the woman actor can drive the plot forward to box office success. Every other genre of cinema in our country is the men's forte. I think my presence in the genre adds something to it.


And let's not forget, Humshakals was a horror of another kind?

Ha ha. After that I should stop doing horror films.


What about the film that you did with Roland Joffe?

It's called The Lovers now. It's going to be coming in a few months. I am really looking forward to it. It's one of my most challenging roles in recent times. People tell me I look my best in The Lovers. I am advised to do the no makeup look more often.


In Creature you remind me of Raquel Welch?

That's most flattering. Recently I did a magazine shoot where I was dressed up like Audrey Hepburn. I remember when I had just come into cinema I was compared with Sophia Loren. All these comparisons to these timeless beauties is most flattering. But I don't aspire to be inspired by other greats. I want to be inspirational in my own right.


You are inspirational for fitness and good looks?

I want to go a long way in that direction.


You haven't been signing too many films lately?

I don't plan and strategize my releases. Creature has been a very difficult film to make. The film's post-production was very demanding. This film took a good ten months more to complete than a normal film would. Other films have a maximum of 2-3 scenes with special effects. Our film has special-effects from the word go. So while the film was completed I was busy with other things. Life continues to move at a crazy speed. So if you ask me what I've been up to I'd say a lot.


And you are also looking your best?

I think looking good has to do with looking after your health and being in a happy space. I am happy at peace with myself. Everything around me is peaceful and under control. You know, my greatest stress used to be my younger sister's career. By God's grace she's doing well for herself. She's a journalist.And doing well for herself. That's a load off my back. Nothing gives me more happiness than to see my family well-settled.


I've seen you go through worst of times and coming out unscathed?

It's really very simple. When the Tsunami strikes you have no choice but to try to swim to safety across the choppy waves.One has to protect oneself from the dark forces when they hit you. You never know when they will hit you. It's life. The hard times are bound to come. Nothing prepares you for them.


Your concluding remarks?

Questions about my career plans are always very confusing. I never planned anything. The supernatural films just happened. And they opened new doors for me as an actress. When I did Aatma I actually felt like that little girl's mother. Which other actress would have agreed to play a vicious star on the decline that I did in Raaz 2? Which actress would risk playing a falling superstar? I've never bothered with my image.But I don't want to ever again stand behind the leading men looking lost and miserable.
BOLLYWOOD NEWS
Catch us for latest Bollywood News, New Bollywood Movies update, Box office collection, New Movies Release , Bollywood News Hindi, Entertainment News, Bollywood News Today & upcoming movies 2020 and stay updated with latest hindi movies only on Bollywood Hungama.