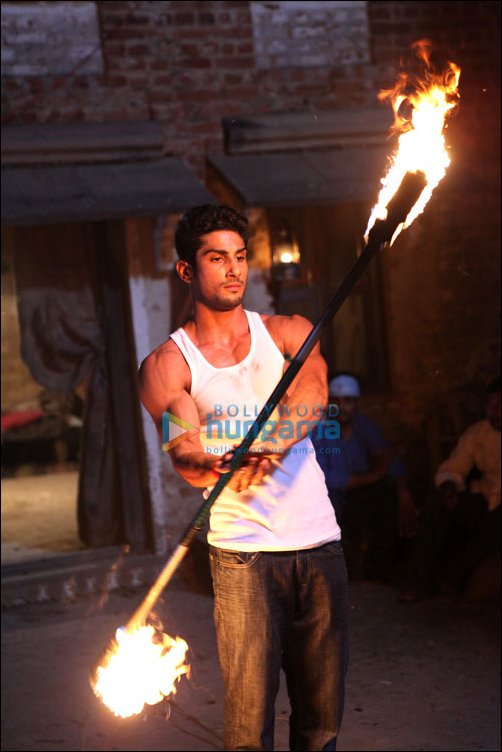 Prateik, who is all set to play a Banarasi Romeo in his forthcoming film Issaq directed by Manish Tiwary (of Dil Dosi Etc fame), is not leaving any stone unturned for playing his character perfectly in the film. After taking diction and physical training to get the correct nuances to play a Banarasi boy, Prateik is now taking training for fire dance and Parkour to be able to do the action sequences all by himself in the film.

>



Since the film is based in Banaras, there are lots of sequences at the Ghats where Parkour (a form of physical activity to reach one distance to another in quickest and efficient way) would be used. Doing such scenes would require skill and the director wanted Prateik to fit in the character to the T. Prateik is also giving it his all to be a perfect Banarasi boy in love.



Produced by Shailesh Singh and Dhaval Gada, this modern adaptation of Shakespeare's 'Romeo and Juliet', is already on floors and is being shot entirely in Banaras. Issaq is slated to release early next year.