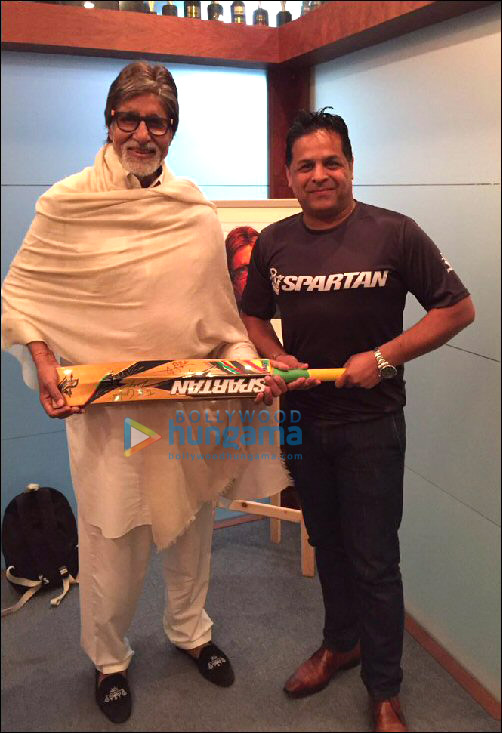 He may be one of the biggest and most respected stars of Indian cinema, but Amitabh Bachchan's fan following not just spans generations but also borders. In fact, the veteran actor recently realized he had a fan among one of cricketing's greatest players Chris Gayle.


In fact, as a sign of his respect and fandom, Gayle sent Amitabh Bachchan one of his an autographed Spartan bats. Tweeting about the same Bachchan posted an image on twitter saying, "Mr Chris Gayle .. what an honour .. I never knew you would know me .. so humbled .. we are all great fans of yours !". Later expressing his wonder on realizing Gayle's appreciation Bachchan added, "Chris Gayle .. !! I mean CHRIS GAYLE a fan of Hindi movies and presents me a golden bat autographed !!?? I mean this is revelation".


Reacting to the senior actor's tweets Gayle posted, ""Proud to gift my Spartan bat to a legend @srbachchan, love his movies & his style, legend. Thanks @spartancricket. See you soon in India."