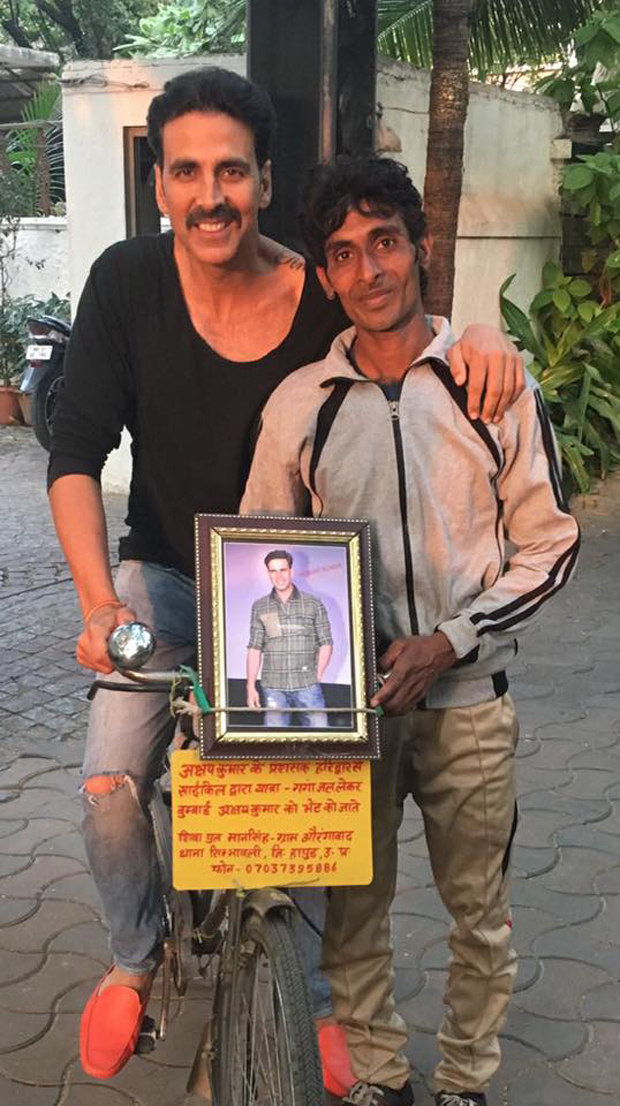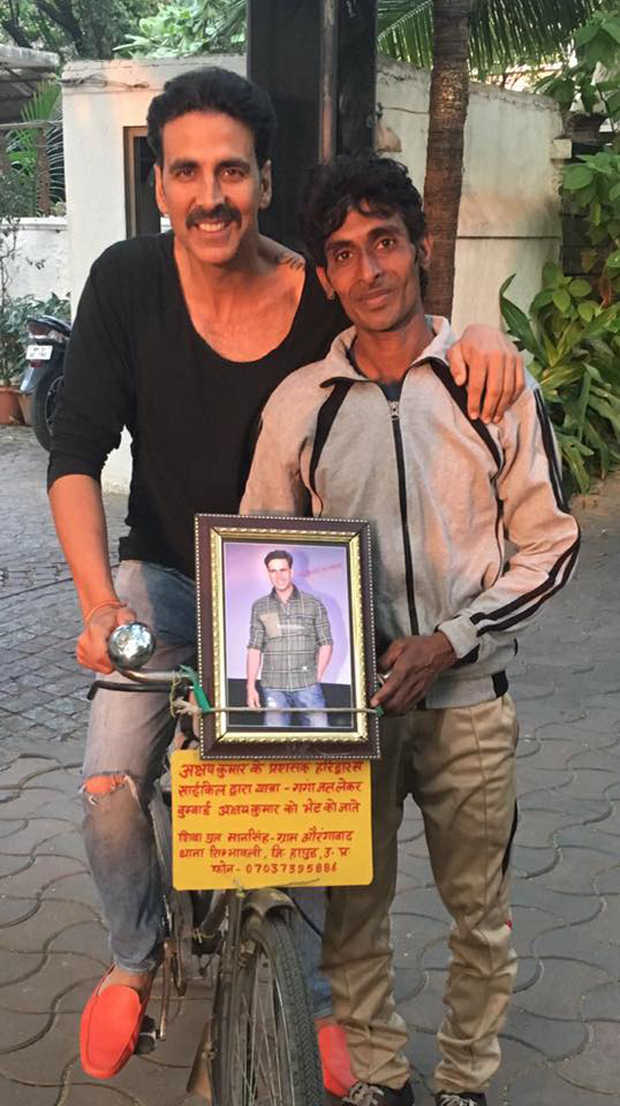 Akshay Kumar is an actor who has a very loyal following. Apart from Akshay's performance, this is also one of the major reasons his movies have been doing so well at the box office. Fans from all around the nation wait for hours to catch a glimpse of the actor.
But, this time a fan of Akshay Kumar did something which he had not expected. A fan came all the way from Haridwar to meet Akshay but here's a twist. He came on a cycle with a photo of the actor and a message for him written on it. Akshay was so moved by the gesture, he made the man's day by meeting him and clicking a photo with him. But, he also had a message for the fans that not go to such lengths to meet him. He wrote, "This guy came from Haridwar on a cycle to meet me but it's not advisable. Love you'll for all the love but request you'll not to do this. "
On the work front, Akshay Kumar is gearing for the release of his first film in 2017, a courtroom satirical comedy Jolly LL 2. Directed by Subhash Kapoor, the film stars Huma Qureshi and Annu Kapoor and is slated to release on February 10.