The worldwide sensation BTS released two episodes from their docu-series Break The Silence on Tuesday, May 12 on their app Weverse. The first episode begins with the 2018 Love Yourself Tour in Japan where the septet – RM, Jin, Suga, J-Hope, Jimin, V, and Jungkook – performed at the massive stadium in Tokyo as they made their dreams come true.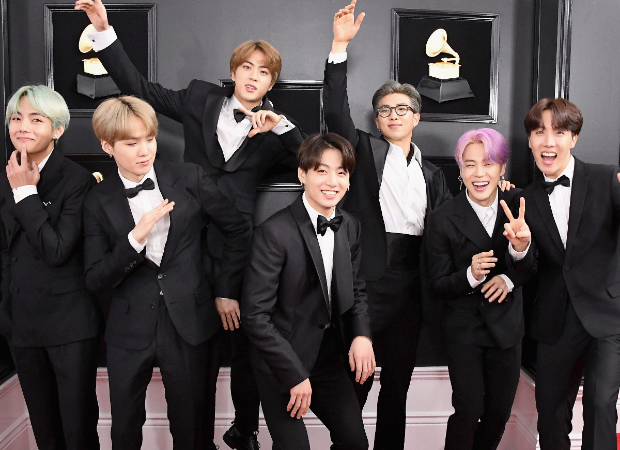 Here are some of the top moments from 'Still Going On Together' episode:
AMBITION:
While this is set in 2018, we can all agree that their passion for their craft has been one of the key reasons for their meteoric rise internationally. But, their passion and ambition to work harder remains the same, till date! Jin said during the episode that as the venue gets bigger, their energy goes through the roof. "Although it could be just a tiny bit harder for us, we try even harder and feel that much more energy when there are more people out there. Even if it's the same performance, if it's a bigger venue, I feel like passing out the next day," he said. "In books and axioms, they say 'those who keep trying without giving up are the ones who succeed'. I've never been satisfied with my talent, so I think I need to keep trying my best."
Jimin further elaborates that their ambition isn't lost even after achieving so much success. "I think it's too early to say that we've completed our journey. Some of us might feel that things are tough and exhausting while we're in the moment, but no one's going to be thinking 'that's good enough'. Yes, we have a lot of ambition," he adds.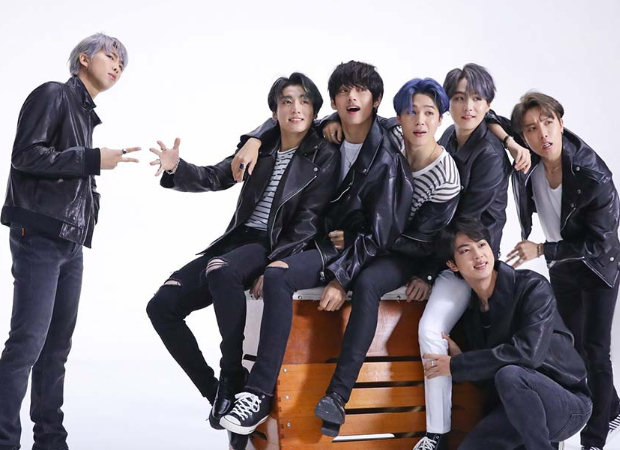 BROTHERHOOD:
BTS is family to each other and to ARMY. They've been through ups and downs together and continue this journey with a smile on their faces. Describing the members, RM says, "I've said it before, it's like the seven of us are in a boat looking in different directions but going the same way. That's how I define BTS members. Even my parents look in different directions at times. I think we're kinda like that too."
"If you ask me why we stayed together... We may be good at different things and may want to do different things to make something happen with our singing & dancing. Although we didn't realize it in the past, we came together under the same goal of seeing how far we could go with our singing and dancing. I think that's why we're still together. To be totally honest, we had already formed a brotherhood even when we didn't know any better. If anyone of us complained, I'd say 'too bad, we have to keep going'. I think it's usually like that, you usually go into things blind," he adds.
"We all love music, the stage, and our fans because we all feel the same way, we haven't had conflicting opinions or anyone leaving the group. I think we'll be able to make good music and give good performances for a long time," Jin says about the brotherhood.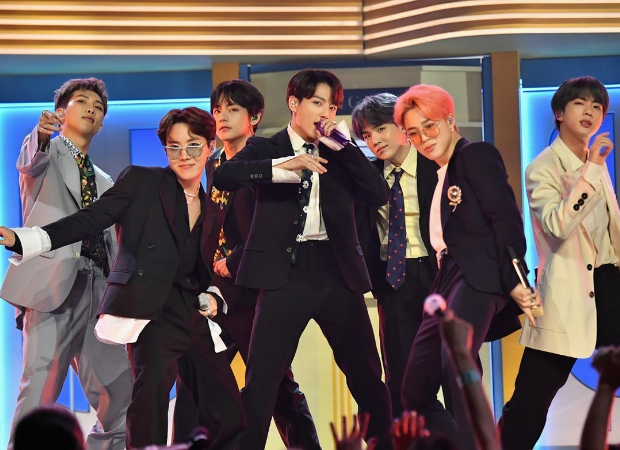 PASSION:
While the rappers RM and Suga were already making their own music and were known in the underground circuit before they joined the company, Big Hit Entertainment, J-Hope was known for his dancing skills. But, he was passionate about learning more and indulged in music compositions and songwriting process from the very beginning. In the last couple of years, we've seen the vocalists – Jin, Jimin, V, and Jungkook – take a keen interest in the song making process and have already released their solo work.
During the episode, V shared an unreleased track which he also made the fans hear in one of his live broadcast last year! This was before he dropped his single 'Scenery' which depicted what he likes to capture through his photography. "When I take photos of the people I see through the lens the scenery, sky, and streets. I wanted to write about what those things mean to me. They're not just photos, but a real source of strength for me," he says while jotting down his feelings on a piece of paper.
On the other side, Suga feels like his songwriting process has changed over the years. He mentioned that the songs he composes would become meaningless if he worked on them with the thought of breaking records on charts. "In the past, when we would accomplish our dreams there was excitement. But it's not always like that now. Sometimes I think 'Am I not as happy about it as I used to be?' But it's not like that. I think I've just become calmer. When I think of it as being part of my job as a songwriter, there's nothing to be disappointed about. The work becomes interesting."
"I've been doing a lot of work as a singer, producer, and songwriter. We've been doing so many things but it's all necessary in order to do more interesting and unexpected projects. 'Now that we're successful singers, I'll use this song to top the charts' - if I approach it in that way, it just becomes meaningless," he shared while working on some beats.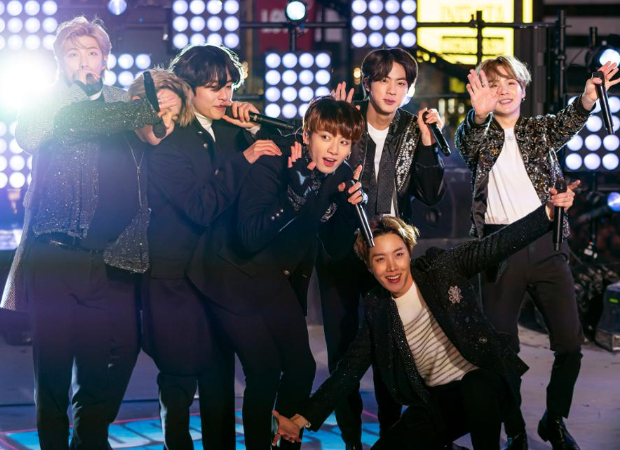 ARMY:
BTS fans ARMY are quite honestly one of the biggest, welcoming, passionate, and loyal fans. There is no age limit when it comes to fans. One doesn't get to see this kind of camaraderie between celebrities and their fans often. This has also because they stayed with the boys since the beginning. So, the meteoric rise of the group doesn't come as a surprise to the fans since BTS grew gradually with their music and determination to excel. ARMY has seen it all and that's why BTS dedicates their achievements to the massive fandom. During the episode, Jin is seen in his hotel room learning Japanese lines before going to bed, so that he can converse with the fans in the local language. Now, that is love.
"When I'm standing on the lift below the stage, it's still hard to believe. But once the lift goes up and the concert begins, that's when I get the feeling, 'They're all here, and they're all here to see us.' It makes me want to perform in new better ways, not in-the-way we usually do so that there are more things for ARMY to see," says Taehyung aka V who has always brought a new flavor to his stage performances.
Jungkook, the youngest one of the group, has always dedicated his social media posts, ending statements during concerts and award show speeches to the fans. His love for the ARMY is so immense that he got the fandom name tattooed on his hand. Post-concert as the members gathered to have dinner together, Jungkook is seen in his bedroom enjoying his chicken whilst thinking whether fans would support them when they get old. "When I am not as famous as I am now when I'm an old man, I'd really like to have a conversation with ARMY's and ask them, 'How were we back then?', 'What were we like as individual and ordinary people?'"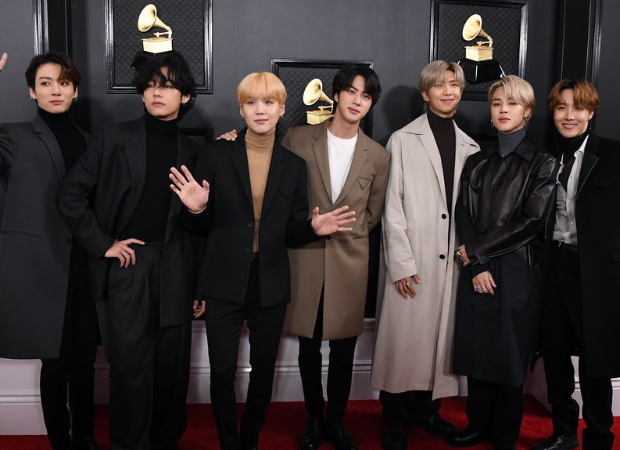 THE YEAR 2018:
To be honest, BTS was already getting popular internationally but 2018 was a massive year for them. It was also one of the most difficult years fo the seven members. Tracing back to MAMA 2018 awards show, no one could have watched their speeches without shedding tears. Jin's speech from the awards night was shown during the episode which still pierces through the heart Why? Because he usually showcases his brighter side to keep the spirits high of his members since he is the eldest one. "At the beginning of this year (2018), we had a difficult time emotionally. We even talked about whether we should disband. But, we pulled ourselves together and were able to see really good results which I think has been a great relief. I'm so thankful to all our members for staying strong. I'd like to say thank you to ARMY for loving us," said Jin as members hugged each other.
As we see glimpses of their stage performances, the members reflected on the year they had and how they persevered through it. "A lot of things happened in 2018. There were moments that were really tough, but still, a lot of good things happened as well. I think we're re-evaluating our position, our actions, and things like that every year. Looking back at what happened in 2018, it made me think 'What kind of path will I be on in 2019?' I thought about it a lot that year, and my concerns doubled as well," said Jungkook.
[#오늘의방탄] Thank you, Tokyo! #방탄소년단 과 아미들이 신나게 뛰어놀며 스스로를 사랑하는 방법을 같이 찾는 콘서트:-> 아미들, 아리가도오오옴! #도쿄2회차공연 pic.twitter.com/56hmPifGpi

— BTS_official (@bts_bighit) November 14, 2018
"I think it's because things got really hard at the start of the year. There were a lot of things to think about at the time, and there was a lot of doubt about this work that was on all of our minds that year, since this job demands you to constantly be on a rollercoaster ride. It turned out to be a year where we could reflect on ourselves. It's great if you're close like we are. Now, we can overlook each other's weaknesses. we've become closer than family, in a way. We can put everything else aside and talk freely about how we can move forward and improve. We also respect each other so if someone said that they can't do this anymore because of certain reasons, of course, we'd try to persuade that person, think it over together and overcome difficulties. But if that's still not enough, we can say 'we understand. It's your life, so we respect that'. We have to respect the fact that we all think differently in order to work as one," Suga shared his perspective on the hardships they have faced.
It was a huge year for J-Hope as he released his first mixtape 'Hope World'. He said that the trust between the members has resulted in what they are today. "I think the key to companionship is trust. Once the trust is broken I think the companionship is no longer there. In that sense, the seven of us have spent a long time together, and I think our faith in each other has helped us come this far. If we weren't supportive and trusting of one another, we wouldn't come this far."
[#오늘의방탄] Thank you, Tokyo! 경>#방탄소년단 도쿄돔 입성<축 오늘 콘서트를 즐겁게 즐겨주셔서 아미시떼루! #도쿄1회차공연 #LY일본투어시작 pic.twitter.com/3Bl6bsuKc9

— BTS_official (@bts_bighit) November 13, 2018
Taehyung also felt the same way that they are each other's strength. "When things get hard, seeing their faces give us more strength. So even when things get tough, it doesn't feel that bad. Even though it's tough, we can endure it and keep going," he added.
"We're so different in personality and in the smallest ways. Regardless, we've been able to stay together for so long without clashing. When I thought about it, I realized it was possible because we share the same end goal," he signs off.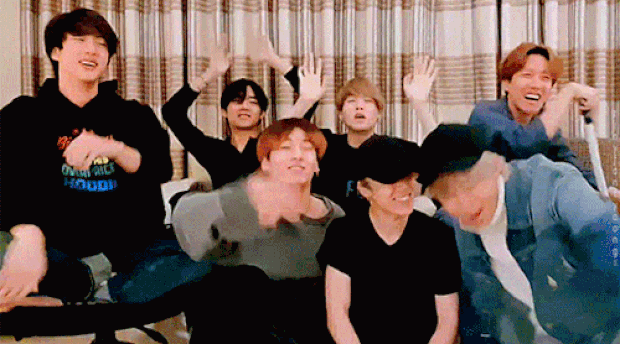 Starting from smaller venues with few thousands of fans to reaching a time when they could do shows in arenas to sold-out stadium tours.  Burn The Stage, Bring The Soul, and Break The Silence have always taken us into the lives of seven superstars who continue to live humble lives while striving for great work! They are still very passionate about what they want to create, what kind of music they would like to put out, and how teamwork makes dreams come true.
As they say, you don't find BTS, BTS finds you!
BOLLYWOOD NEWS
Catch us for latest Bollywood News, New Bollywood Movies update, Box office collection, New Movies Release , Bollywood News Hindi, Entertainment News, Bollywood News Today & upcoming movies 2020 and stay updated with latest hindi movies only on Bollywood Hungama.