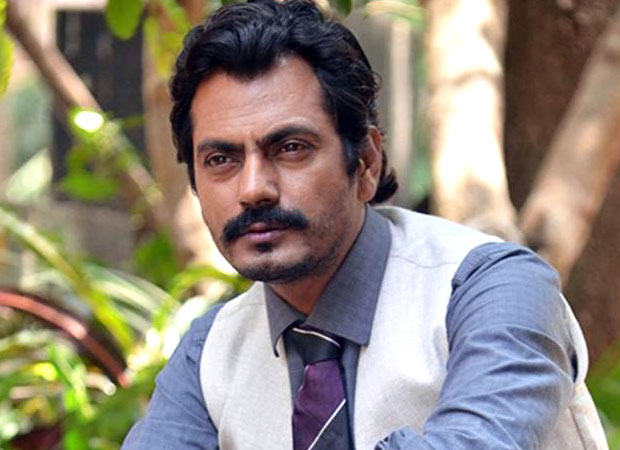 We all are aware that Nawazuddin Siddiqui has struggled a lot in the film industry for close to a decade. He survived by doing small roles in films, sometimes even cameos. Out of these films, his appearances in Sarfarosh, Munna Bhai MBBS, Black Friday, New York, etc, are already known and are quite famous. But there are several other films in which Nawazuddin Siddiqui has featured. Bollywood Hungama painstakingly went through all these films to find Nawazuddin Siddiqui and how exactly he contributed to it. In this special feature, we bring to you a complete list of his several special appearances.
1. Shool (1999)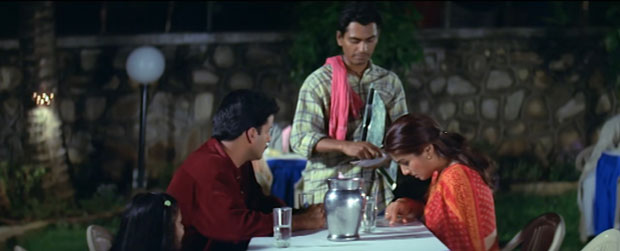 The first thing that one notices is that Nawazuddin Siddiqui's voice has been dubbed. In this action drama, he features as a waiter who takes the food order from Manoj Bajpayee and Raveena Tandon. Nawazuddin gets a bit bewildered as Manoj Bajpayee orders a very unusual dish which the former has never heard of. The role is so miniscule that he doesn't even get credited even in the detailed end credits list.
2. Jungle (2000)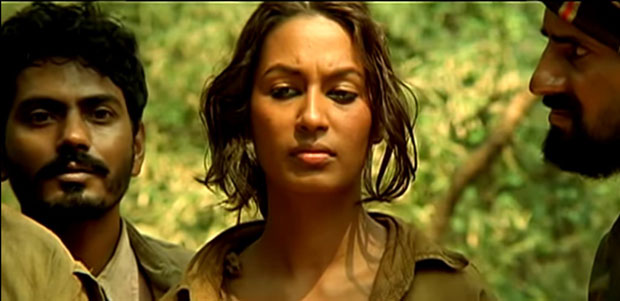 Inspired by the life of Veerappan, Jungle was directed by Ram Gopal Varma and featured Fardeen Khan and Urmila Matondkar in leading roles. Nawazuddin Siddiqui gets few crucial scenes in this flick. He plays the informer to the jungle bandit Durga Narayan Choudhary, essayed by Sushant Singh. However, there are too many gang members but Nawazuddin manages to get little scope at few places. In the end credits, the other gang members get prominently mentioned along with their pictures. Nawazuddin just gets a text mention however.
3. Dil Pe Mat Le Yaar (2000)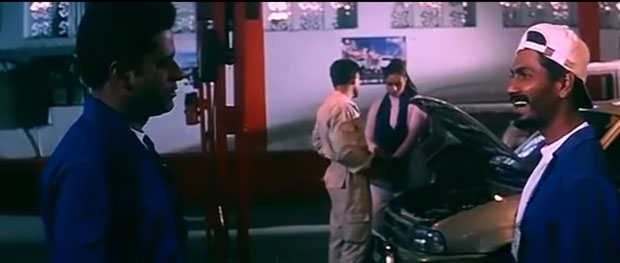 In the early days as a director, the talented Hansal Mehta had directed this flick, starring Manoj Bajpayee and Tabu. In this film, Nawazuddin Siddiqui is seen for a few minutes as a mechanic in the garage where Manoj Bajpayee works when he first comes to Mumbai. Nawazuddin Siddiqui also gets to shake a leg in the song 'Paagal' along with Manoj Bajpayee. In both Jungle and Dil Pe Mat Le Yaar, the actor is credited simply as Nawazuddin.
4. Dr. Babasaheb Ambedkar (2000)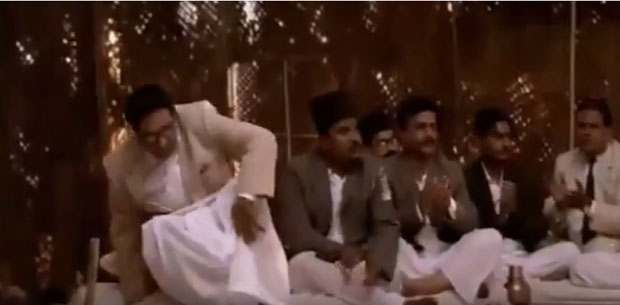 Finding Nawazuddin Siddiqui in this film took a while. In all the other films featuring Nawazuddin Siddiqui's cameos, the actor at least has something to say or do that makes him noticeable. Here, the actor is relegated to background. He can be seen sitting behind on the stage when Mammotty comes to give a speech in Mahad. We are not surprised that he finds no mention in the end credits.
5. Mudda: The Issue (2003)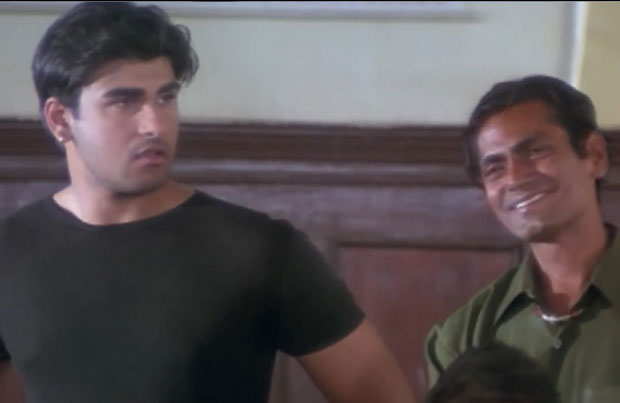 Here, Nawazuddin Siddiqui has a crucial supporting role. He's playing the role of Kamal, Arya Babbar's sidekick and friend and his role reminds one of the many roles essayed by Deepak Tijori and Vishal Malhotra as hero's friend. In Mudda: The Issue, Nawazuddin Siddiqui can be seen around Arya Babbar, supporting him, mouthing Kabir's poems and preventing Arya Babbar from beating up a person.
6. Family: Ties of Blood (2006)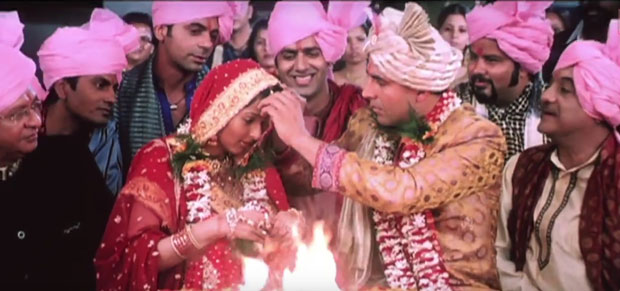 Nawazuddin Siddiqui can proudly say that he has worked with Akshay Kumar. In this multi-starrer, featuring Amitabh Bachchan, Aryeman Ramsay, Akshay Kumar, Bhumika Chawla and Sushant Singh, Nawazuddin Siddiqui is credited simply as Novaz. He plays one of the friends of Aryeman and readily agrees to join him when he wants to eliminate Amitabh Bachchan. But after a point, he develops cold feet and makes an exit.
7. Ek Chalis Ki Last Local (2007)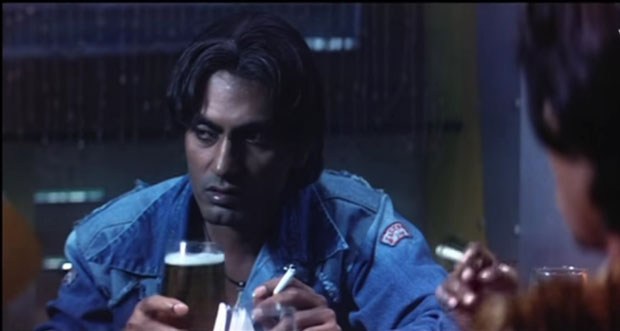 A section of moviegoers must be surely aware of Nawazuddin's appearance in this film. Here, he's seen as Topya and the way he intimidates Abhay Deol and Neha Dhupia in the bar is a memorable sequence. His sudden death in the bathroom adds drama and tension in the narrative. His looks were menacing and his performance here was highly convincing.
8. Manorama Six Feet Under (2007)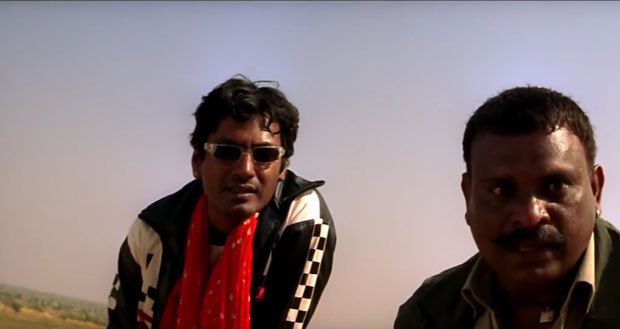 Nawazuddin Siddiqui harasses Abhay Deol once again in Manorama Six Feet Under. He is called Chhalia and is credited in the end credits as Nowazuddin. It's uncomfortable to see Nawazuddin Siddiqui and his accomplice beating up Abhay mercilessly but his character has a funny side as well that is noteworthy.
9. Aaja Nachle (2007)



This was Madhuri Dixit's comeback film and in this dance drama, his name in the opening credits is Nowaz. The movie throws light on a woman whose passion is dance and who tries to revive the culture in her hometown Shamli despite the hostility. Nawazuddin Siddiqui plays a slightly aged character who supports Madhuri Dixit's endeavor. He is never shown rehearsing for the play put up by Madhuri Dixit. But he is seen playing a small part of a teacher who hits Majnu with a cane for writing the name of 'Laila' and 'Allah'. Most of his scenes in the film are with Ranvir Shorey and Yashpal Sharma and except for the musical sequence, he's seen wearing just one kind of clothes. His name was never taken in the movie but he seemed to be playing someone from a lower class or caste. In the scenes where Ranvir and Yashpal are drinking, he is the only who is not sitting on a chair. Also, he gets a very little share of the alcohol and that too from the glasses of the other two!
10. Black & White (2008)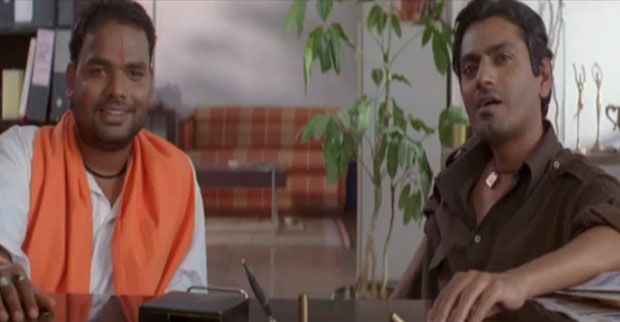 Directed by Subhash Ghai, Black & White featured Anil Kapoor and Shefali Shah and served as the debut of Anurag Sinha, who surprisingly vanished from the scene. Nawazuddin Siddiqui plays the role of Tahir, a small-time but influential political leader who knows how to play the communal card. Anurag Sinha plays a suicide bomber who has come to bomb the Independence Day celebrations and the two scenes of Nawazuddin Siddiqui serve as a catalyst in bringing a change in him.
11. Summer 2007 (2008)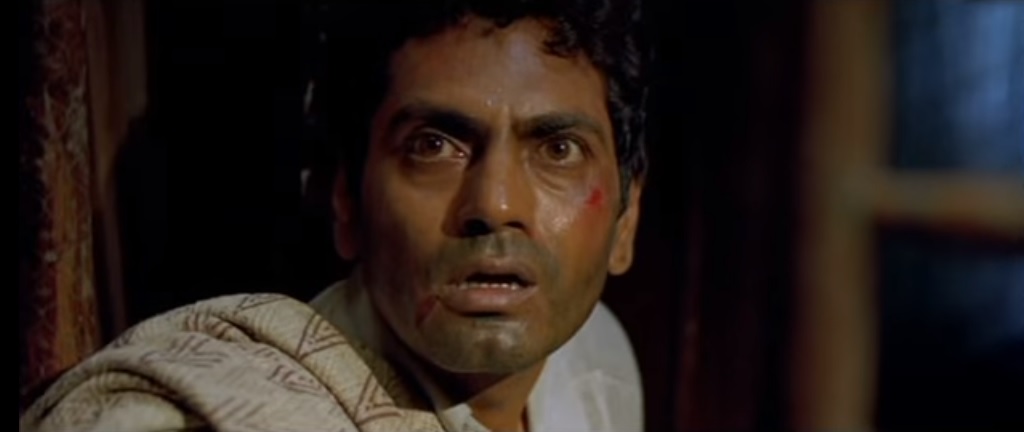 When viewers were not even aware of Nawazuddin Siddiqui's cameos in popular films, there's no chance that they'll remember his appearance in a forgettable film. This was the second film of Sikander Kher that released just two weeks after his debut vehicle, Woodstock Villa. It deals with a group of students going to rural areas to do social service and that's where they bump into Nawazuddin, who plays the role of Digambar. Digambar is in debt and the goons of the rich and powerful Wagh (played by Vikram Gokhale) are hunting for him as he fails to repay the loan on time. While on the run, he reaches the residence of Sikander and team and begs them to hide him. But they refuse and later, Digambar commits suicide by hanging from the tree.
12. Firaaq (2009)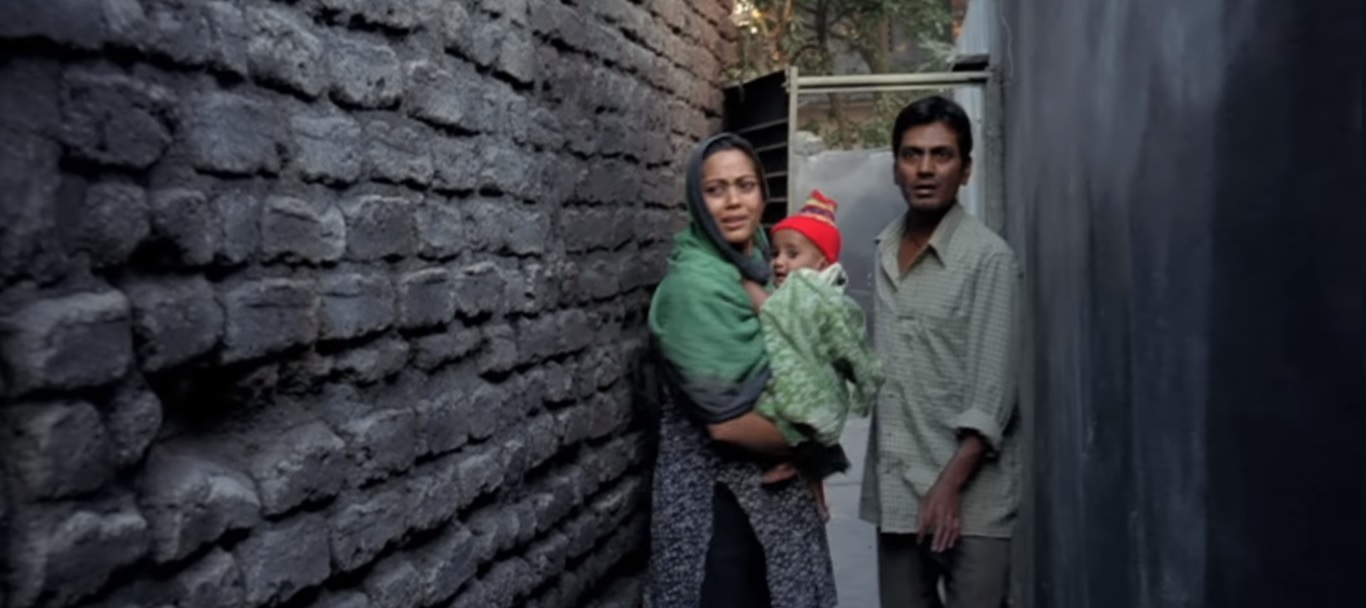 This was Nandita Das' debut directorial debut and it's praiseworthy for her to give him a significant role along with established artistes like Naseeruddin Shah, Paresh Rawal, Deepti Naval, Tisca Chopra, Dilip Joshi, Raghuvir Yadav and Shahana Goswami. In this film based on 2002 Gujarat riots, Nawazuddin Siddiqui essays the role of Hanif, whose house was gutted by the rioters and he plans to take revenge.
13. PEEPLI [Live] (2010)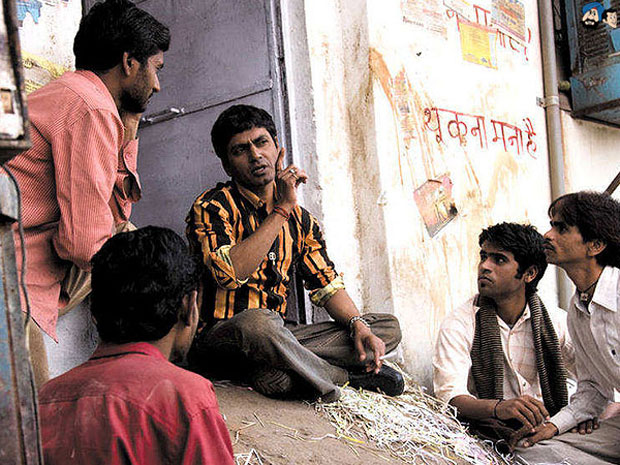 The leading actor, Omkar Das Manikpuri, walked away with most attention in this film but not many remember that even Nawazuddin Siddiqui played a substantial role in this satire. The film throws light on a farmer, Natha, who decides to end his life due to his impoverished condition. His decision grabs headlines everywhere and invites attention from even politicians. Nawazuddin plays a local journalist Rakesh Kapoor who was the first one to write about Natha's condition and it's his article that gets picked up. Rakesh feels sad about the way media and politicians try to take advantage of the situation and he even dies a nasty death. His body is mistaken for Natha's that causes turmoil to his family.
14. Paan Singh Tomar (2012)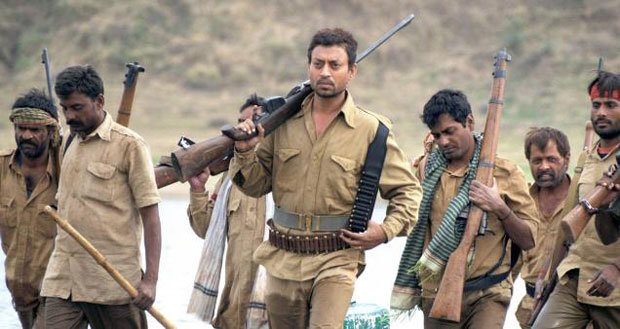 Irrfan Khan and Nawazuddin Siddiqui had worked together before The Lunchbox, in Paan Singh Tomar. Nawazuddin is credited as Nawazzuddin and he appears in the second half. He plays Gopi and plays the whistleblower, and it's thanks to him that Paan Singh gets assassinated.
BOLLYWOOD NEWS
Catch us for latest Bollywood News, New Bollywood Movies update, Box office collection, New Movies Release , Bollywood News Hindi, Entertainment News, Bollywood News Today & upcoming movies 2020 and stay updated with latest hindi movies only on Bollywood Hungama.