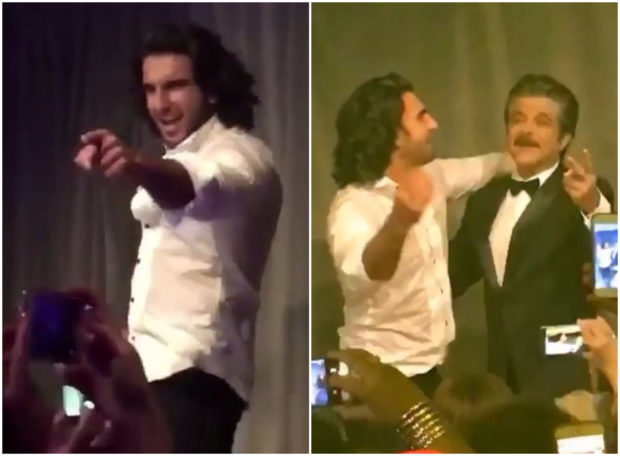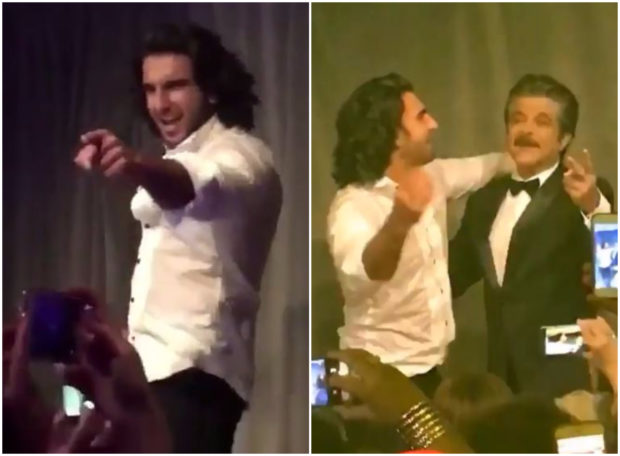 One can only expect a lot of fun and laughter when celebrities come together for a wedding. It was a star-studded night in London when Karan Johar, Hrithik Roshan, Ranveer Singh, Anil Kapoor and Sonam Kapoor joined several other Bollywood celebs at a lavish wedding in London.
On Sunday, businessman Aneel Mussarat's daughter got married and it was a night to remember. Post the wedding, the guests partied hard including our very own celebrities. The marriage rituals took place in Manchester and the wedding ceremony at Dorchester Hotel, London.
While the guests enjoyed the night, Ranveer Singh was the one who could not stop himself from burning the dance floor with his smooth and crazy dance moves. The actor not only brought Anil Kapoor on the dance floor but also made him dance on 'My Name Is Lakhan'. Ranveer then continued dancing on his hit track 'Tattad Tattad', Badshah's 'DJ Waley Babu', Tanu Weds Manu's 'Sadi Gali' among others. While he burned the dance floor, the guests could not stop themselves from grooving to the beats of the Bollywood music.
Ranveer Singh returned to Mumbai on Monday morning. On the work front, Ranveer Singh will be seen in Sanjay Leela Bhansali's magnum opus film, Padmavati with Deepika Padukone and Shahid Kapoor. It is scheduled to release on November 17, 2017.
Updates | 24: Ranveer Singh and Anil Kapoor dancing to "my name is lakhan" at #KissMuss wedding last night , in London♥️

-
I LOVE them ????♥️ pic.twitter.com/mAdzJlttzg

— Ranveer Singh #TB (@RanveerSinghtbt) September 10, 2017
[Video] Ranveer and Anil Kapoor TOGETHER...❤️ pic.twitter.com/BbREr07xvF

— Ranveer's Cafe ☕️ (@ranveercafe69) September 9, 2017
I can only say tht @RanveerOfficial is unbelievable! Real energy and positivty. What an amazing dancer! Why didnt God mke more souls like RS pic.twitter.com/hLogiUCp33

— Amar Alyas (@amaralyas2013) September 10, 2017
Updates | AGIAN ! HOLLY SHIT.
9: Ranveer Singh dancing to tattad tattad at a wedding in London, last night ♥️

-
The little girls????♥️ pic.twitter.com/R8qZmFe2re

— Ranveer Singh #TB (@RanveerSinghtbt) September 10, 2017