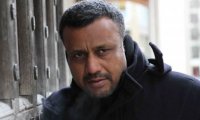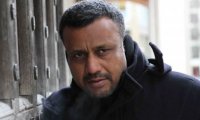 A few weeks ago we had informed you of filmmaker Anubhav Sinha's next ambitious project which is a franchise on the lines of The Survivor series. The first film in this franchise is called Warning and is currently in pre-production.


Speaking exclusively to Bollywood Hungama, Anubhav Sinha revealed, "Warning is made under my banner Banaras Media Works Pvt. Ltd. and is directed by Gurmeet Singh. The film is an official remake of a German film Offenes Wasser and talks about a group of friends who ignore a certain warning while on a trip. How some of them survive while the rest don't forms the crux of the story. The film stars all newcomers and we would be making an announcement about the cast shortly. Right now, we are in pre-production and the cast is also undergoing swimming and diving lessons as 90% of the film will be shot in water."


What is also unique about this film is the fact that it is being shot in a new technology of 3D called 3Ality. Elaborating more on this, Anubhav said, "I have always believed in changing with times and using the best and latest technology available. For Warning, we have shot in 3Ality which is the latest technology shot using some of the most advanced 3D cameras. For this film too, we have people from LA, London and Italy in the technical crew. The film's shooting begins in mid-May in Fiji islands."


Besides Warning, Anubhav is also collaborating with Sudhir Mishra for an action thriller. "Yes it's true that I am working with Sudhir Mishra. Writers Yash-Vinay along with Sudhir just finished scripting the film last week and we will now begin with the casting. It's an action thriller with a typical Sudhir Mishra kind of a cerebral twist. The film will have a lot of established actors. We plan to go on floors towards the end of the year."


Anubhav recently tweeted, "Stumbled upon 8 gr8 songs on my comp that didn't make it to Ra.One Album. Wonder why. I must tell @iamsrk to release another album :-)" So does he actually plan to come up with an album using these songs? "As a director I am always left with songs which for some reason don't make it to the final album. While clearing my computer and folders, I stumbled upon these songs and when I heard them I realized that they are actually quite good. I don't know if Shah Rukh would want to use them in any way. If not, it will stay with me as a good memory", signs off Anubhav.