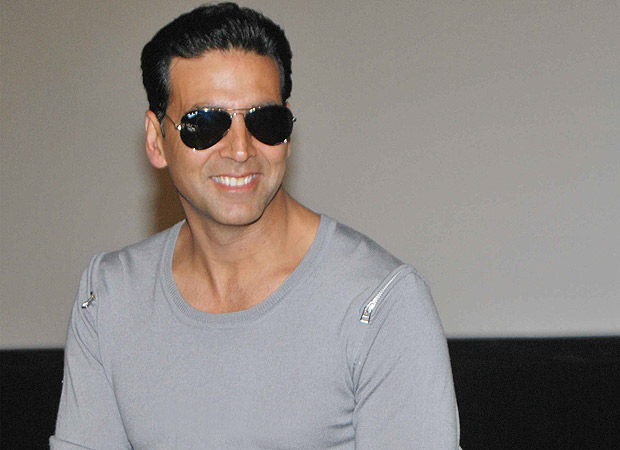 Yesterday, Akshay Kumar pretty much ruled over the social media and other online forums. With a fiery message that lasted more than a couple of minutes, he bared his heart out on the recent incident of Bangalore molestation. Taking a cue from there, he went on to blast those who condemned the fact that 'it is a woman's fault' and instead asked the women to stand up for themselves. While that by itself could well have turned out into yet another one off exercise, what made the message special is the fact that with this video, he blurred the line between a celebrity and common man.
"The moment he started talking about it, one could see the difference. There were no tears rolling out or artificial emotions coming into picture. There was no 'sarkaar se appeal' or 'main iski ninda karta hoon' kind of standard comments being uttered. Instead, what he said was emotional and unabashed which gave it all an edge over many other 'public service messaging' making the rounds," says an observer.
For starters, it was not a Censored or edited speech. So while he was baring his heart out, Akshay didn't mince any words. It was pretty much expected that as a father he was pained but then he could well have been talking about it even if her didn't have a daughter.
"Particularly interesting point of this whole messaging was the way in which he showed mirror to that segment of society jinki khud ki aukaat nahi ki woh ladkiyon ko sikhaaye ki unhe kya pehenna hai," says a female fan of the actor, "He has never been this angry before and I could see that though his humble self-prevented him from going overboard, as a person who is pained with this shameful act, he wasn't with-holding himself either."
Well, one can pretty much gauge then on listening to this fiery message.
"Exactly," the fan continues, "Moreover, I am happy that he is yet again emphasizing on women learning at least the basic form of martial arts in order to defend themselves. Hopefully, many more females would be inspired yet again."
What further catches attention is the fact that even though he has a film coming soon, he didn't leverage this platform to plug it into the message. While one can well expect many an actor to be doing that for the publicity of his/her film, Akshay kept it all totally to the point and direct 'dil se'.
Nice indeed!
The Bangalore incident makes me feel we r evolving backwards,from humans to animals,rather beasts coz even animals are better!Truly shameful pic.twitter.com/FJwJ80Mkby

— Akshay Kumar (@akshaykumar) January 5, 2017