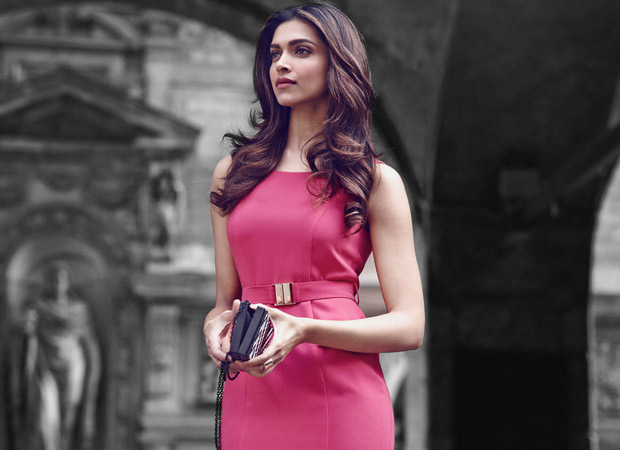 While we did not get a glimpse of Deepika Padukone last year owing to her busy Hollywood schedule, the actress will soon return to town to wrap up her Bollywood commitments. As she turns a year older, it may have been working birthday for the actress but that did not stop her Hollywood buddies from making it special for her.
Deepika Padukone is currently in between the promotions of her Hollywood debut xXx: Return of Xander Cage and was continuing with the same in Mexico when she turned 31. She was accompanied by other leading ladies of the film Nina Dobrev and Ruby Rose along with director of the film DJ Caruso. However, all of them decided to make it memorable for the actress by celebrating the special day despite the hectic all day promotions. The cast and crew of the film bought in cake and balloons for the birthday celebrations. Not just that, during the premiere, the wishes continued as everyone including Vin Diesel sang 'Happy Birthday' to the actress on stage. From what we hear, a big birthday dinner too was planned for the actress.
Talking about her colleagues in India, wishes were pouring in from all actors and actress in the fraternity on social media including her co-star Shahid Kapoor who sent his wishes in 'PadmaPati' style as he had like to call it. For the uninitiated, the actor plays the role of Deepika's husband in the epic period drama Padmavati.
On the other hand, we had earlier mentioned that the entire cast and crew of xXx: Return of Xander Cage including Vin Diesel will be flying down to Mumbai where Deepika Padukone will be hosting a premiere of the film for her international friends.
[Video] A glimpse of @deepikapadukone's birthday celebrations from Becky aka @ninadobrev's Instagram stories! ???? #xXx3 #xXxTheMovie pic.twitter.com/jMP5NOq5j5

— Deepika Padukone FC (@DeepikaPFC) January 5, 2017
Awww everyone is singing happy birthday to Deepika at #xXxWorldPremiere in Mexico pic.twitter.com/dqcFdk25Bk

— Deepika Malaysia FC (@TeamDeepikaMY) January 6, 2017
#3 Deepika Padukone celebrates her birthday with Team @xxxMovie post #xXxWorldPremiere ?????????? pic.twitter.com/VqoA8PTQ5b

— Deepika Malaysia FC (@TeamDeepikaMY) January 6, 2017
#6 Deepika Padukone celebrates her birthday with Team @xxxMovie post #xXxWorldPremiere ?????????? pic.twitter.com/ae3HXP8uYl

— Deepika Malaysia FC (@TeamDeepikaMY) January 6, 2017