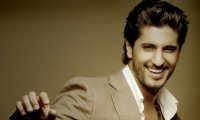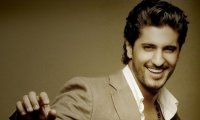 If you think only the 'Khans' can capture your hearts on the big screen, think again. Here comes 'Shan' - Asad Shan. A British model turned actor, most notable for his on screen appearance for B4U (India's Leading Music Network) as music presenter, Asad has recently completed directing and acting in his debut feature film 7 Welcome To London that's speeding for a March 9 release.


Bollywood Films, the UK's pioneering Distribution Company, has acquired the exclusive International distribution rights of 7 Welcome To London. This cinematic offering grabs the quintessential flavour of the Bollywood genre whilst retaining a true British heart. The fast paced thriller centres around Jai, a hard-working young Punjabi man from Delhi who arrives in London, leaving behind his debt-ridden family, to fulfill his dream of a better future. Initially, luck shines on Jai and whilst discovering London, he forms an unlikely friendship on a ghetto estate, and furthermore his life is transformed when unexpectedly he finds love on the underground. But Jai's happiness is short-lived. One phone call changes everything. Jai is left trapped in a dark and dangerous existence where only a jungle law exists. The hunt is on and he is running on quicksand.


Pakistani pop stars Falak Shabbir, underground rocker Zuj Jibran, Sohail Haider and Access band provide the 7 beautiful tracks in this film and making their debut in this romantic edgy thriller.


The movie brings homegrown UK talent to the forefront right from the cast to the entire film unit. Bafta and Oscar winning editor Chris Dickens is the creative producer for the film and has seamlessly blended Bollywood with international film stylistics and techniques. The film releases on March 9, 2012.