The longest running film of Indian cinema and also of the world, Dilwale Dulhania Le Jayenge, completes 25 years today. The iconic film is strongly etched in the memory of millions of moviegoers, many of whom could easily rattle off its dialogues at the drop of a hat. The lead actors of the film – Shah Rukh Khan and Kajol – have talked about their experience and the legacy of the film over multiple interviews and avenues. On the film's 25th anniversary, Bollywood Hungama decided to exclusively speak to an actor who was a big surprise in the blockbuster, Pooja Ruparel. She played Chutki, the teenage sister of Kajol (Simran). Her role was well-written and she nailed the part. Chukti earned a fan following of her own, something that Pooja Ruparel learnt much later in her life. In a freewheeling chat, the witty and upfront Pooja speaks about the film's memories and the reactions generated by her role, her stand-up career and a lot more.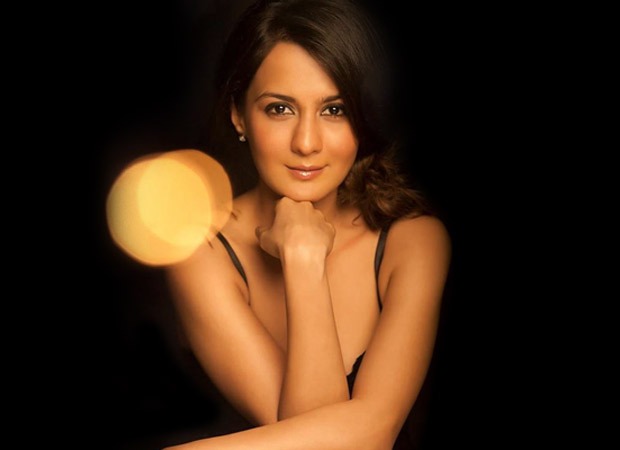 How did you bag the part in Dilwale Dulhania Le Jayenge? Did you go through an audition?
I had worked in King Uncle (1993) before Dilwale Dulhania Le Jayenge. So the team of Yash Raj Films (YRF) got in touch with the Filmkraft office (producers of King Uncle) and got my number. They then did a photoshoot with me and Kajol to see if we can look like sisters. That's how it happened. There was no audition per se.
In the book 'Aditya Chopra Relives…Dilwale Dulhania Le Jayenge', written by Nasreen Munni Kabir, writer-director Aditya Chopra opens up that despite being too smart for her age, Chutki shouldn't come across as a caricature. In his words, "Hindi cinema has the most irritating kids on earth"! He wanted to avoid that with your character. He added that you were "gifted, natural and intelligent" and that you understood your part very well. So how did you manage to essay the role with such perfection, that too at a young age?
At the time I was so young and so it didn't feel that difficult. Some actors are trained and some aren't but yet they do what they do; perhaps I am one of them. Also I was actually close to the age and come to think of it, the nature of the character I got to essay mirrored real life since I turned out to be a stand-up comedian years later. So I think Adi did a great job of fortune telling! He saw a side in me which I didn't at that point. My character had a sarcastic, dry humour and was a 'dedh shaana'. That's exactly how I was in real life. I was like the kid who sits on the first bench who is also a teacher's pet, and an irritating monitor. So it wasn't too much of a stretch.
You had worked with Shah Rukh Khan in King Uncle. Did that result in a comfort level?
Yes, definitely. I wasn't someone who got nervous around big names. For me, it wasn't a big deal, maybe because I grew up around people from the film industry. Shatrughan Sinha is my uncle while Sonakshi Sinha is my cousin. Luv and Kush are closer to my age. I went for all
their anniversaries and birthdays. So thrice a year, I saw the whole film industry at their place. Hence, it wasn't jarring for me that such big names are around. And of course, it was nice to have the lead of the film as someone with whom you've already worked before. So yes, there was familiarity and comfort.
And he is so helpful as an actor that it really puts one at ease. If he sees that you can do better in a scene, he'll tell you but he has a very beautiful way of suggesting it. He is a fabulous, fabulous person to be around, on and off sets. He is one of those deeply charismatic and caring people and it's just exceptional the way he leaves an impression on you!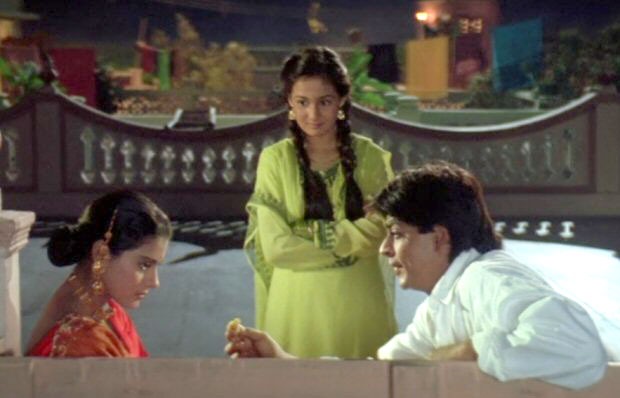 On 'Comedy Nights With Kapil', you revealed that Amrish Puri, who played your father, used to sing K L Saigal songs on the sets…
Oh yes. For Mogambo to be singing Saigal songs was very nice! Because as a kid, I used to be a fattu number 1! I couldn't see 'Vikram Betaal' or even 'Zee Horror Show'. Mogambo was one of those characters that gave me sleepless nights. But then to see such an incredibly soft side to him was just wonderful. I feel very lucky to have had the chance to have worked with a stalwart like him.
Dilwale Dulhania Le Jayenge emerged as a monstrous blockbuster. What kind of reactions did you get from people? Did they start recognizing you on the streets?
To be honest, that reaction was far more intense after King Uncle (1993). The people who love me for that film are the next level of fans! Chutki doesn't come close to the love I got for King Uncle. But at the same time, King Uncle doesn't come close to the popularity of Dilwale Dulhania Le Jayenge. More people saw the latter. And something very amusing happened which I learnt only recently in life. At the point when Dilwale Dulhania Le Jayenge released, there was no teenage heartthrob. Imagine two brothers going for Dilwale Dulhania Le Jayenge. The older brother fantasized about marrying Simran. But who the hell does the younger brother fantasize about? So for the first time, there was someone for the 13-15 year old age category in this regard! I was told that in Nepal and other places, boys used to take the camera inside the theatre and click a picture of me while the film was going on. I think that is the cutest thing ever! All the 13-15 year olds at that point were like "I want to marry this girl"! I did not know this at all. It's only recently that shy men would walk up to me and confess that they had a huge crush me while growing up and that they saw the film just for me! I really wish I had known this as a teenager!
Dilwale Dulhania Le Jayenge is still running in Maratha Mandir. Have you ever seen the film there?
No I haven't. I wanted to go during the 1000 week celebrations in 2014. But the YRF team had planned it as an event with only Shah Rukh and Kajol. So perhaps someday soon I will go watch it with the fans.
You are now a stand-up comedian. How did the switch in your career happen?
Actors don't get paid to act, they get paid to wait. In India, we don't get paid for that also! So basically, you have a lot of time and I was always inclined towards writing and humour. Also, I looked around and realized that a lot of content exists for drama and even melodrama but a funny female voice might be fun for a change. You need people to make you laugh. Women always want to marry a guy who is funny. But why not be the funny one? Why is the responsibility of being funny on the man? So this is how stand-up happened. I also dabbled in doing voiceovers. I am also a qualified corporate trainer. I have done my masters in industrial psychology. I just didn't think that I was going to get back into films. I was of the opinion
that you need to sleep with producers to bag a part. I also lost my father at a young age and so I had the outlook that I'll just get a job and work and earn money. But that didn't work out as wherever I went, everyone would like "Batao Shah Rukh Khan kaisa hai". And I was like "He bhagwan"! And this was the time when the stand-up comedy scene was just starting out in India. And it was something that combines writing as well as performing and that excited me. So it was 8 years ago when I began doing stand-up.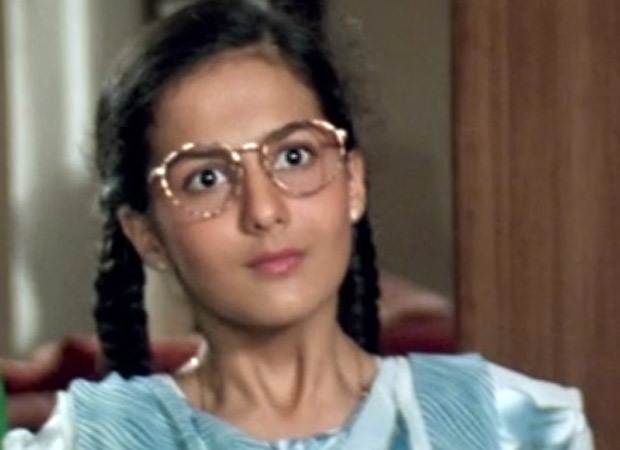 You have worked in a few films like X: Past Is Present (2015) and a Gujarati film, Pela Adhi Akshar (2016). Is there any other film in the pipeline? I believe one of your forthcoming films is Money Devo Bhava...
It's a film I shot like one million years ago! It was an indie film and man, there were more downs than ups while the shoot, a horrible mean producer and a director who couldn't stand up for us. But I loved the script and the actors and I thought going in maybe it'll all come together and since I still haven't watched the film, I can only hope that it has.
The nepotism debate has got reignited recently. As someone who has had a bit of a filmi connection, what's your take?
Well, nepotism has never helped me. If it had helped, then by now, I would have had a five-film deal, no?
I think everybody got too excited because they learnt a new word! If there's a kirana store owner, will he hand over the shop to an aira-gaira walking on the road or to his son? If he has built a business, whom will he give it to? Of course, he'll give it to the person who means the most to him in his life. So you can't blame a bunch of people for loving their kids. Even if I was a big film producer, I'd like to give my kid a chance. Then it's their destiny whether or not the kid gets accepted by the audiences. It is very sad for the rest of the people who don't get a chance. But they should not lose hope and should fight to make their own brand of cinema. Nowadays, anything is possible.
It's a much deeper problem. If the audience makes it clear that a film will only run if the actors are the best, then the makers would invest in a system that believes in merit. At the same time, there are actors who don't have a godfather and who have succeeded like Radhika Apte, Swara Bhasker and Ayushmann Khurrana. The system is difficult and unfair, nobody is denying it but then again so is life and so this is how it is. Maybe the problem is trying to change human nature. You are asking why are people biased and leaning towards their kids? It's because they are human! Humans are flawed and not perfect. Hence, the nepotism debate is very idealistic and makes sense in an ideal world. If we want to change the world we live in, each member of the audience will have to simply end this debate by only supporting good cinema, irrespective of who makes it.
I have been in the industry since the age of 4, when I did my first ad. I did a full-length feature film as a lead at the age of 9 (King Uncle). I did another film which is in the Guinness Book of World Records (Dilwale Dulhania Le Jayenge). And still good work is hard to find! I have proved my talent and auditioned consistently for years. In fact I even auditioned for Chak De India (2007) but perhaps I wasn't right for the role and so it didn't work out. I even did the first season of '24' with Anil Kapoor and a whole host of very talented actors. So it's not like I disappeared or people don't know that I am alive or that I am a good actor. Yes, nepotism does cost people their entire career or decades of their lives just waiting for that one chance. But then maybe, that is life telling you that it's time to do something on your own. Like you can make a film on your phone, what's stopping you? Times have changed. If my
father or mother in their young age wanted to make their own film, they could not do it as people then could not afford the cost of making it. Now you can shoot and edit the film on your phone. The sky's the limit!
Why were you rejected for Chak De India?
You have to ask YRF. I had met Adi in the hallway while leaving after my audition and that is the last memory I have of that day.
Also Read: Shah Rukh Khan and Kajol's Dilwale Dulhania Le Jayenge statue to be unveiled in Leicester Square to mark the film's 25th anniversary
BOLLYWOOD NEWS - LIVE UPDATES
Catch us for latest Bollywood News, New Bollywood Movies update, Box office collection, New Movies Release , Bollywood News Hindi, Entertainment News, Bollywood Live News Today & upcoming movies 2021 and stay updated with latest hindi movies only on Bollywood Hungama.