Every year, we come across films that make us cringe from start to finish or have particular sequences or dialogues that make us want to bury our heads in shame. Bollywood Hungama, in this special feature, collates a list of 20 such scenes and one-liners in Hindi films in 2020 that we felt were highly embarrassing.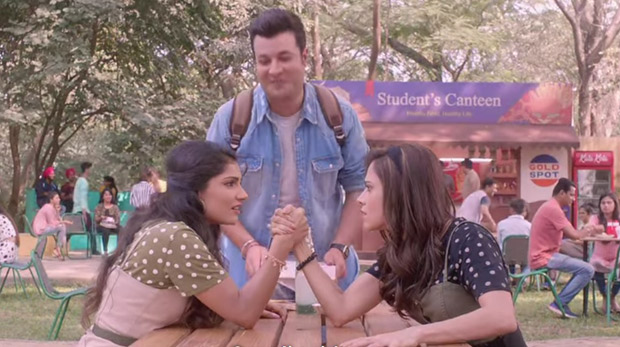 #2020Recap: Most EMBARASSING scenes and dialogues in Bollywood films this year
1. Jai Mummy Di
The film is about two warring mothers and sounded great on paper. But this so-called funny film hardly has any humour. Towards the end, the makers go on a flashback mode to unveil why the two of them started fighting in the first place. We hoped the film would finally go on a high here but sadly, it turned out to be the worst part of the movie. Even the cameos of Nushrratt Bharuccha, Ishita Raj and Varun Sharma didn't help.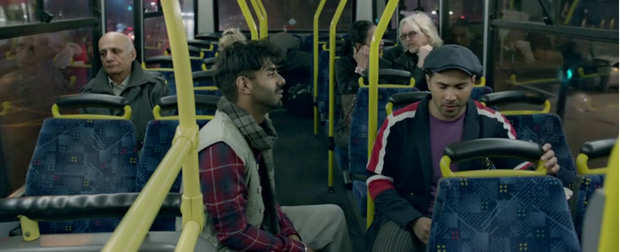 2. Street Dancer 3D
This film had some poignant moments as it touched upon the burning issue of illegal immigration. One plot, however, made no sense. Varun Dhawan's character Sahej helps immigrants travel from Punjab to UK. In the second half, these immigrants, one of them being Amrinder (Aparshakti Khurana), blame Sahej for their bad experience in London. It was Amrinder and his pals who were behind Sahej in Punjab and they literally forced him to take them to London. So Sahej should not have felt responsible and guilty for their miserable condition. Yet, Sahej is made to feel horrible about their plight. This took away some impact from an otherwise fine film.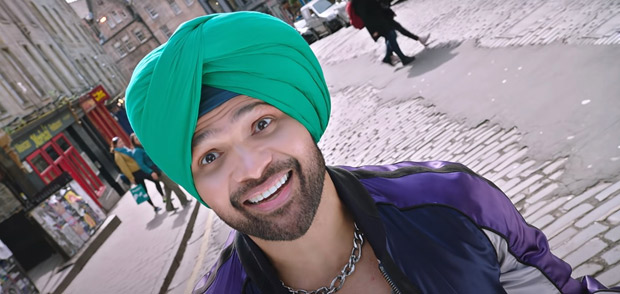 3. Happy Hardy And Heer
Himesh Reshammiya's bad acting single-handedly pulled the film down. In one scene, where his character in an emotional scene says 'Main bahut bura actor hoon', audiences shed tears, but out of laughter, and not out of sadness.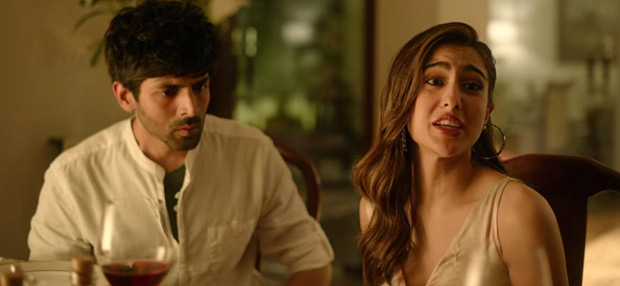 4. Love Aaj Kal
Sara Ali Khan's character in this love story was weird. On top of that, to see her create a scene in the interval scene was unbearable. Audiences across the country were seen laughing at her antics though the scene was an emotional and an intense one.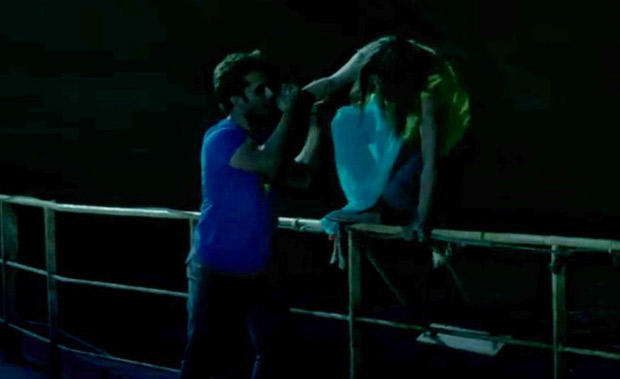 5. Bhoot – Part One: The Haunted Ship
The premise of this film was interesting – an abandoned, haunted ship arriving at Mumbai's shores. Sadly, in the first 15 minutes, we saw a random couple entering the massive ship without anyone noticing it. The ship was ten storeys tall and this information was given by the makers themselves just few minutes before this scene, by the way. Yet, somehow, the lovers managed to climb atop the deck, situated at such a height. This scene actually gave a clear indication that logic and common sense are not going to be the strong points of this film.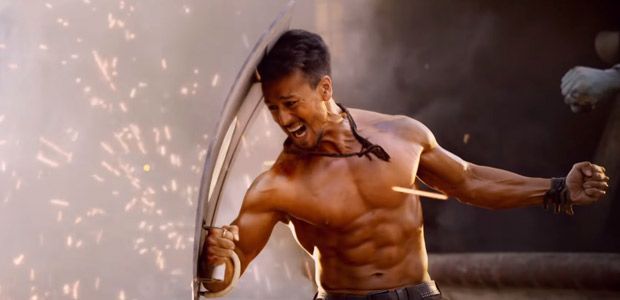 6. Baaghi 3
We were told by the makers that Ronnie (Tiger Shroff) in this film would single-handedly fight against a whole country. We were so excited for it. Shockingly, the 'country' shown in the film was not even as large as the area from Andheri railway station to Versova. Ronnie had already battled against this size of land in part 2 and hence, the novelty value went for a toss. Not to mention that the viewers felt cheated with the 'country' bit.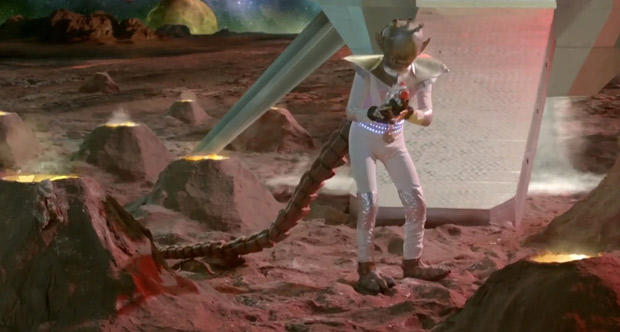 7. Ghoomketu
This one was a complete disappointment. Several scenes start off well and one expected fireworks. Alas, all of them ended in the most disappointing and random way. In one scene, Nawazuddin Siddiqui was asked to play the role of an alien as an extra. We were finally looking forward to some LOL moments. Alas, it made us pull our hair in frustration.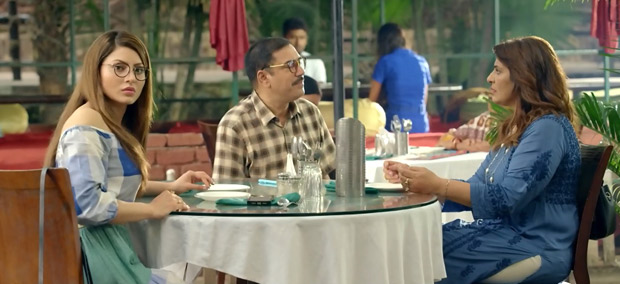 8. Virgin Bhanupriya
This one was plain torture where the writing was all over the place. The digs on right-wing ideology were added for the heck of it. Rajiv Gupta as Bhanu's father was irritating and it was sad to see such a fine actor in such a caricature role. In one scene, when his ex-wife (Archana Puran Singh) compared him to Prince Salim, he took offense and ends his rant with 'Jai Shri Ram'. It didn't make us laugh for sure.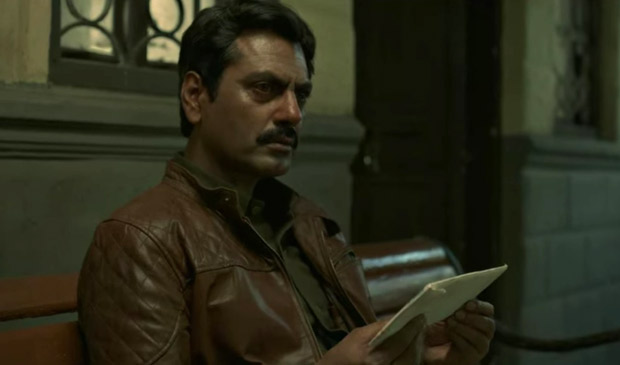 9. Raat Akeli Hai
We saw it with a lot of excitement as the reviews were encouraging. However, it turned out to be a slow, boring affair and also a flawed one. Jatil Yadav (Nawazuddin Siddiqui), the cop, ideally should have investigated one and all after the murder. Rather, he focused on just two family members. It's only much later that he realized that there are others in the family whom he should grill! Our favourite scene, however, was when Jatil got hold of a crucial nursing home report. Any other office in his place would have immediately opened to check the contents. However, our man put it in his pocket and forgot about it. It's only a few days later when he was getting bored waiting for his train at the station that it struck him that he should go through the report!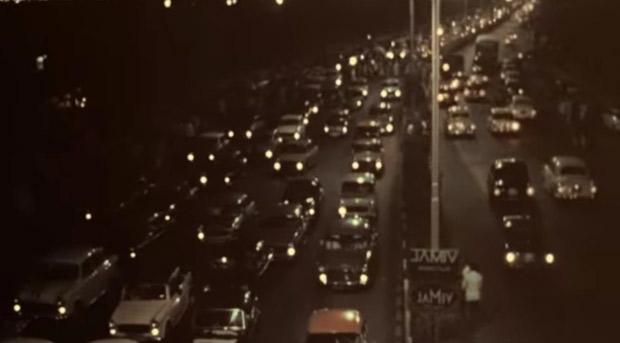 10. Class Of '83
Many things go wrong in this film. The biggest issue was the excessive use of stock footages to depict the 80s era. This film is produced by Shah Rukh Khan's Red Chillies Entertainment, which has its own VFX division. It has achieved breakthrough in this field and yet, it wasn't put it into use for their own film. The use of 30 or 40-year old bad quality video clips after every 10-15 minutes for mundane reasons was an eyesore and we just wished the producers had invested a little more money here.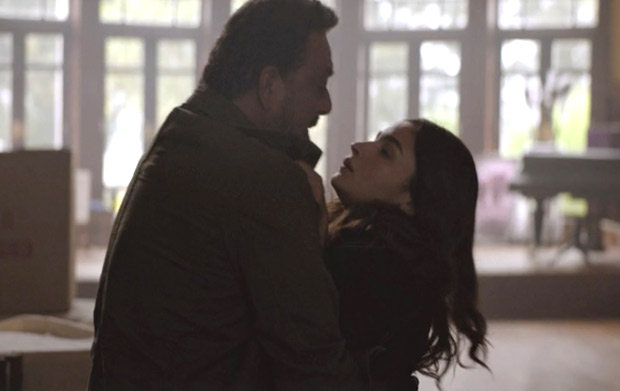 11. Sadak 2
We still can't understand how it got approved in the first place. There was no head or tail to the plot and the film had countless bizarre scenes. It's difficult to pick one but we'll go with the one in the pre-climax when Ravi (Sanjay Dutt) fed a sedated cake to Aryaa (Alia Bhatt) and Vishal (Aditya Roy Kapur) for no rhyme or reason.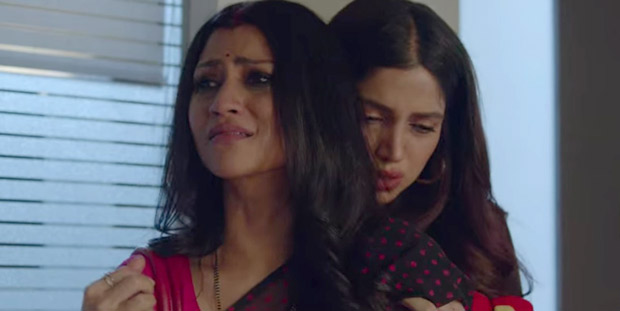 12. Dolly Kitty Aur Woh Chamakte Sitare
The otherwise realistic film was flawed and in the end gave a déjà vu of a Priyadarshan fare. To see all the main characters of the film, some of them from different cities or parts of the town, assembling at the same place were laughable. Also the manner in which gun shots are fired without provocation by fringe elements made absolutely no sense.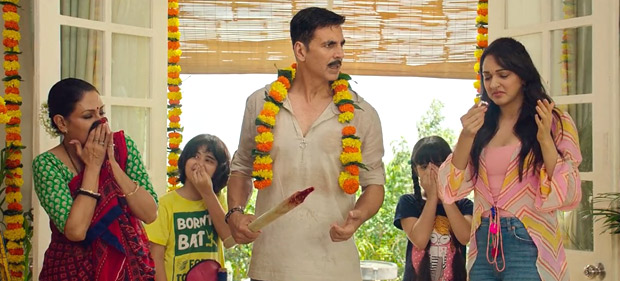 13. Laxmii
Logic took a backseat in this film from the very beginning. Asif (Akshay Kumar) entered the haunted ground and realized that the stumps have got stained with what looked like blood. Yet, Asif and everyone else remain nonchalant as if it's a very common phenomenon. We know audiences are not supposed to dig so much in such films. Yet, this was too much and the writers should have thought of a better plan to make it look convincing.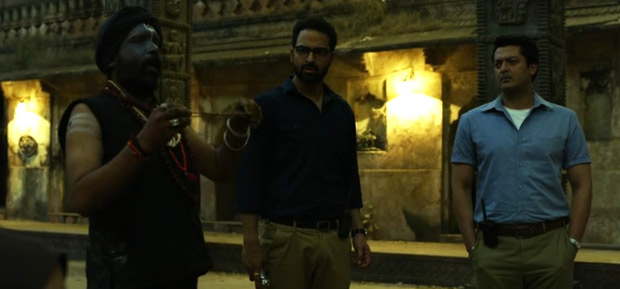 14. Durgamati
This film started off well and promised a nice and unique combo of horror and politics. But in the second half, it went downhill. The tantrik scene was straight out of a B-grade flick.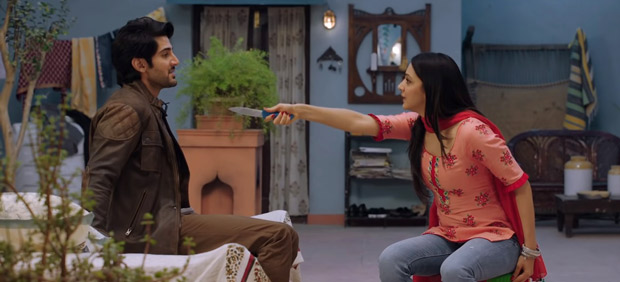 15. Indoo Ki Jawani
We didn't mind this one but the tu-tu main-main over India and Pakistan between the lead characters bored us after a point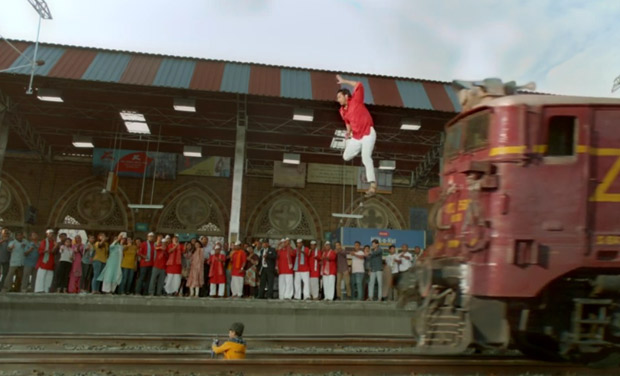 16. Coolie No 1
A lot of viewers gave the film thumbs down but a section of viewers did enjoy this comic caper. But when it comes to the cringe worthy pre-interval scene, everyone is on the same page. We really wonder how the scene of Raju Coolie rescuing the deaf kid on the track was okayed. The horrible VFX in this scene added to the bizarreness. No wonder, this sequence has gone viral, for the wrong reasons of course.

17. Shakeela
We have seen criminals being subjected to narco-anlaysis test. Shakeela however went into a bizarre zone in this regard. Here, the protagonist was subjected to it by the writer of her biopic so that she only tells the truth while narrating her life story! On second thoughts, this is not a bad idea after all. We'd get quite truthful and honest biopics if the subjects are told to undergo this procedure.
Also Read: #2020Recap: 10 UNDERRATED digital films of 2020
BOLLYWOOD NEWS - LIVE UPDATES
Catch us for latest Bollywood News, New Bollywood Movies update, Box office collection, New Movies Release , Bollywood News Hindi, Entertainment News, Bollywood Live News Today & upcoming movies 2022 and stay updated with latest hindi movies only on Bollywood Hungama.