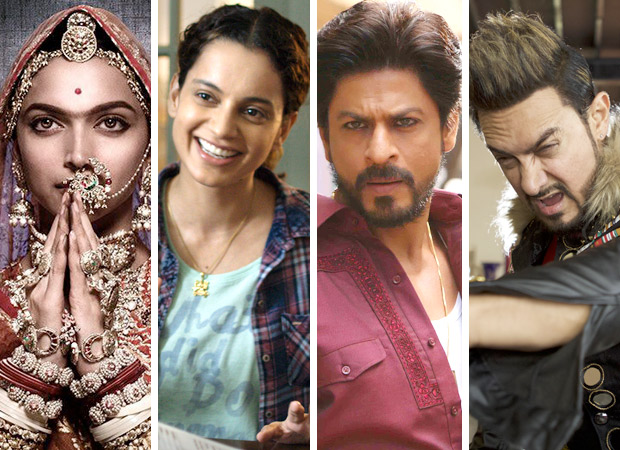 Like every year, 2017 too was riddled with some big controversies involving our film stars and film fraternity members. However, some controversies were unprecedented and hence, 2017 surely stands out. Bollywood Hungama brings to you the major controversies that made the maximum news in 2017.
1. Padmavati controversy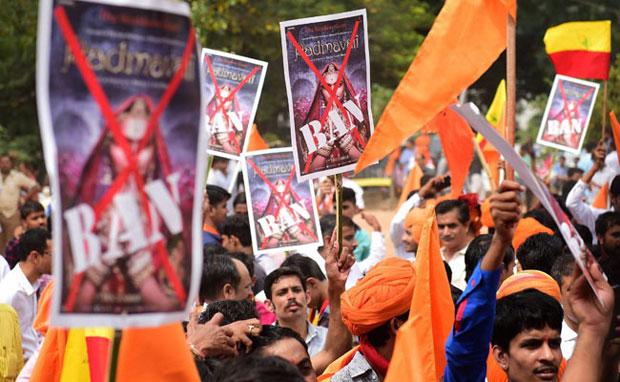 This is the biggest controversy of the year and one of the biggest ones in Indian film history. It all began on January 27, 2017 when members of Sri Rajput Karni Sena attacked director Sanjay Leela Bhansali on the sets of his film Padmavati in Jaipur. The attack was triggered over reports that the film distorts Rajput history and shows a dream sequence between Alauddin Khilji and Queen Padmavati. Sanjay Leela Bhansali clarified that it's not true but that didn't stop the protests. It in fact became bigger after the trailer was out. When Deepika Padukone showed her angry to these protests by saying that our country has regressed, it led to further trouble for her. Sri Rajput Karni Sena threatened that they'll cut off the nose of the actress. Meanwhile, the states of Rajasthan, Gujarat, Madhya Pradesh, Uttar Pradesh and Punjab banned the film. Padmavati was to release on December 1 but due to these problems and also because of delay in getting a Censor certificate, the film was postponed indefinitely.
2. Hrithik Roshan-Kangana Ranaut feud reloaded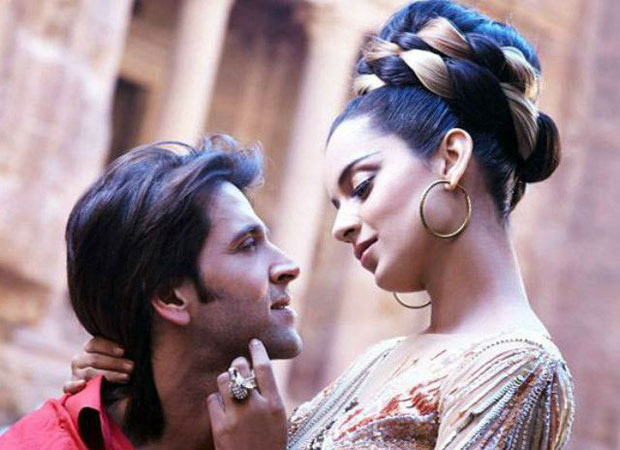 The controversy around Hrithik Roshan and Kangana Ranaut had first begun in 2016 when the former had slapped a legal case on the latter over her 'silly ex' comment. Kangana retaliated by suing him as well. The matter had gone into cold storage but in September, it got reignited after Kangana Ranaut blasted Hrithik Roshan for allegedly harassing her and creating problems in her life, on the TV show 'Aap Ki Adalat'. This was the first time any actress had publicly lambasted a male actor ever in such a manner and hence, the episode went viral. Hrithik Roshan, meanwhile, kept quiet for a few weeks and later, he gave his side of the story. While a section of society praised Kangana Ranaut for her fearlessness, others criticized her especially on the grounds that her interview came at a time when her film Simran was to release. Hence, her 'Aap Ki Adalat' stint was dubbed as a publicity stunt.
3. Nepotism row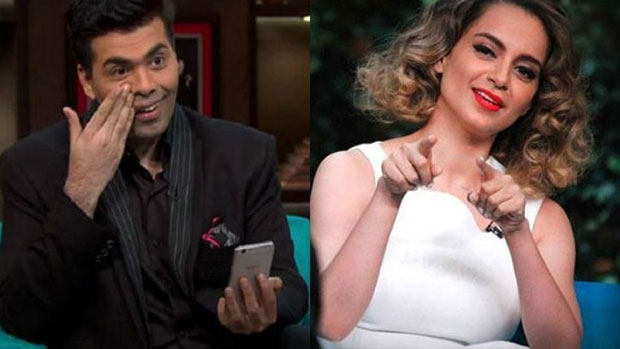 This controversy too involves Kangana Ranaut. She called Karan Johar a 'movie mafia' and 'flag bearer of nepotism' when she appeared on Karan Johar's TV show 'Koffee With Karan'. KJo later made his displeasure clear over her comments. Kangana hit back at him with an open letter and she got widespread support. The matter had ended there, but in July, Karan Johar along with star kids Saif Ali Khan and Varun Dhawan took a dig at Kangana Ranaut at 'IIFA Awards 2017' by proclaiming, in lighter vein, 'Nepotism rocks'. Sadly, the joke was not seen as funny and all three had to apologize following an uproar over their stint.
4. Kangana Ranaut and Apurva Asrani fight over credit for Simran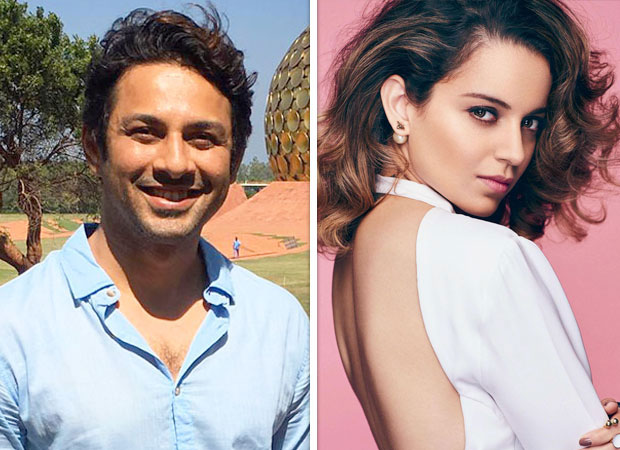 It emerged in May this year that there exists a feud between Kangana Ranaut and Simran writer Apurva Asrani. Apurva was livid when Kangana claimed in an interview that Simran was quite a dark film and that it's her who made it light. Later, he was shocked to see his name missing in the initial publicity campaign. Kangana however hit back at Apurva's allegations, especially on 'Aap Ki Adalat'.
5. Sonu Nigam azaan row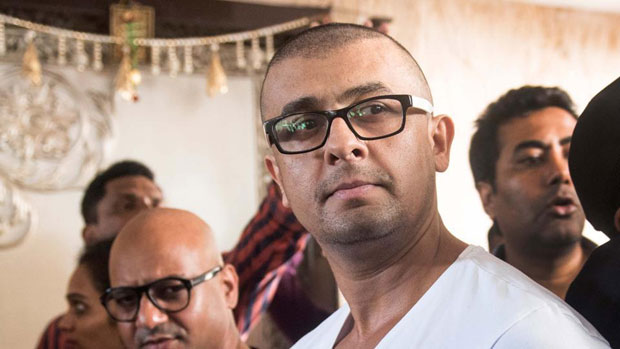 On the morning of April 17, Sonu Nigam made a series of tweets wherein he expressed displeasure over the sound of azaan early in the morning. Though he made it clear that he has reservations with all the religions using loudspeakers, his tweets were seen as an attack of Islam. Syed Sha Atef Ali Al Quaderi, vice-president of the West Bengal Minority United Council, announced a reward of Rs 10 lakh for anyone who would shave the singer's head, put a garland of old tattered shoes around his neck and tour him around the country for his comments. Sonu Nigam tonsured his head himself that became quite a talking point.
6. Kapil Sharma's fall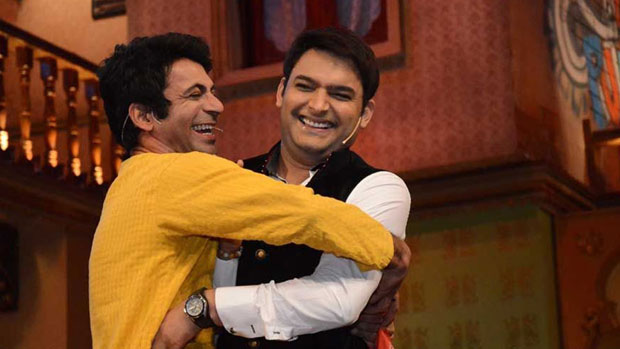 Kapil Sharma had a really tough time this year owing to a number of reasons. He, in March 2017, got into a fight mid-air with Sunil Grover and even badmouthed Ali Asgar and Sugandha Mishra. As a result, all three of them walked out of his TV show 'The Kapil Sharma Show'. During July-August, he had to postpone and even cancel his episode with stars like Shah Rukh Khan, Arjun Kapoor, Ajay Devgn etc. He later came out and said that he's suffering from anxiety and depression and went to an Ayurveda clinic for treatment. 'The Kapil Sharma Show', as a result, had to go off air and it's expected to come back on air in early 2018.
7. Akshay Kumar-Mallika Dua-Shyam Rangeela row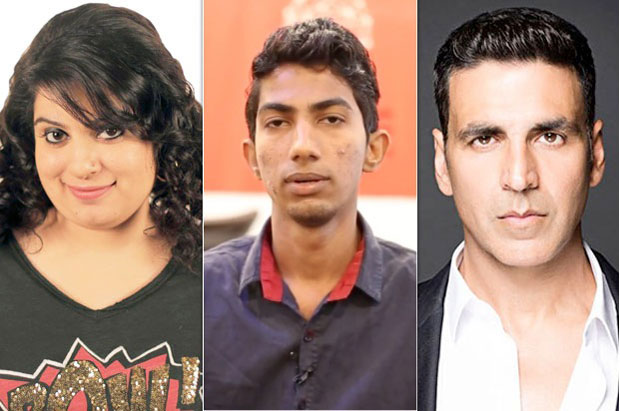 A few months ago, a clip from the comic TV show 'The Great Indian Laughter Challenge' featuring stand-up comic Shyam Rangeela mimicking Prime Minister Narendra Modi went viral. Later it emerged that this particular segment was removed by the channel, fearing repercussions. But what made the maximum noise is super judge Akshay Kumar commenting on judge Mallika Dua in the same clip that 'Aap bell bajao, main aap ko bajata hoon'. Mallika's father, journalist Vinod Dua slammed Akshay for his 'sexist' comments and Mallika too jumped in support of her father. Akshay Kumar remained silent but his wife Twinkle Khanna hit back at Mallika and stated that Akshay didn't intend to make a vulgar comment. Twinkle then went a bit too far and when she realized, she backtracked her opinion.
8. Shah Rukh Khan's train journey goes wrong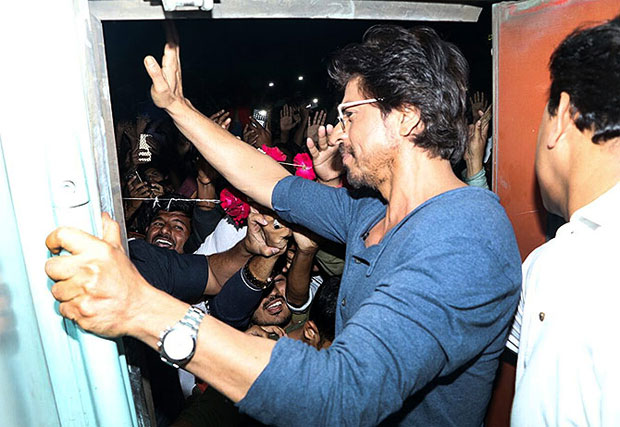 Shah Rukh Khan's train journey from Mumbai to Delhi to promote his gangster flick Raees led to a terrible stampede at Vadodara railway station. It took the life of Farheed Khan Pathan, a local politician, due to cardiac arrest after being caught up in the maddening crowd. He had come to meet his niece Samina Shaikh, a reporter, who was also travelling with SRK in the same train. Samina however made it clear that the team of Raees was very cooperative and extended all help. Yet, many criticized Shah Rukh Khan and the management for not organizing things well.
9. Bata shoes sues Jolly LLB 2 makers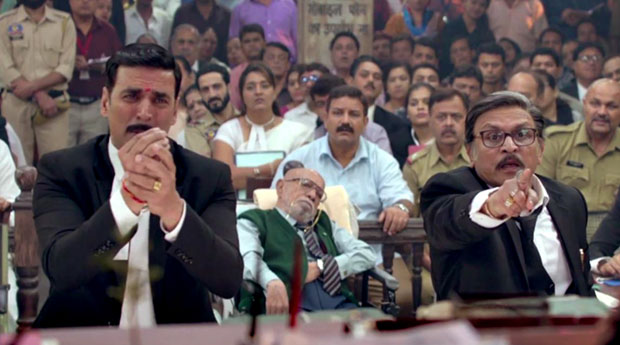 A dialogue in the courtroom drama Jolly LLB 2 that went 'Bata ka joota pehan kar, tuchchi si terricot ki shirt pehan kar, saala humse zabaan ladha raha hai' was found objectionable by the shoe company Bata. They slapped a legal notice worth Rs. 3 crores on the film's makers. As a result, the objectionable reference was removed.
10. Raees and Kaabil clash gets ugly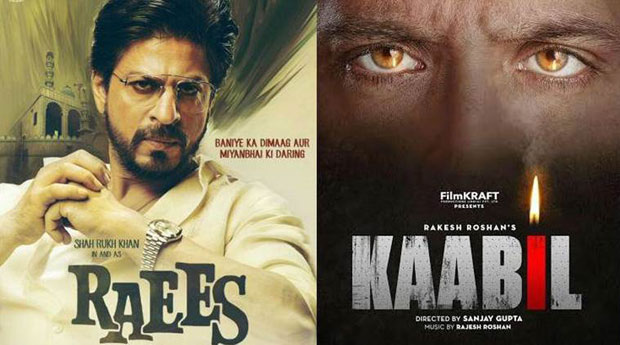 The first big clash of the year was that of Shah Rukh Khan-starrer Raees and Hrithik Roshan starrer Kaabil. As expected, both went on an overdrive in securing screens for themselves. Rakesh Roshan cried foul that his film didn't get the 50% of screens that was assured to him. Many exhibitors however denied this charge and said that Kaabil got 40% of screens and Raees got 60% as the latter had generated more excitement.
11. Secret Superstar-Golmaal Again clash gets ugly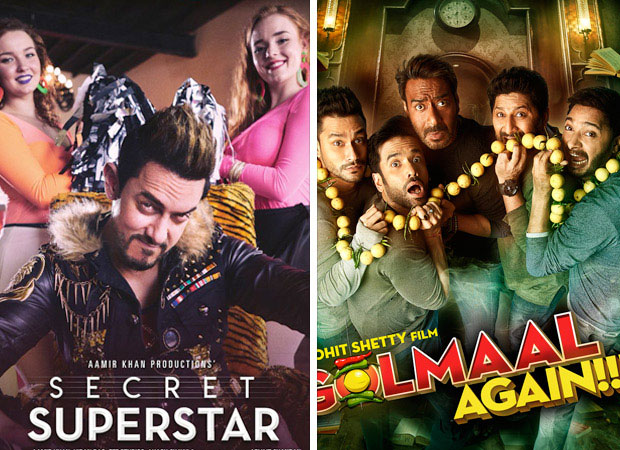 Initially, the clash between the reasonably budgeted musical drama Secret Superstar and the big-budget comedy Golmaal Again seemed to be controversy free. But closer to the release, it came to light that Secret Superstar has managed to secure 45-50% of shows which is way too much for the film and its genre. Golmaal Again makers meanwhile hoped to get 70% of screens and when that didn't happen, they cried foul. Reliance Entertainment did not allow PVR and other major multiplex chains to open advance booking for their film till the last moment. Finally, the multiplex chains agreed to increase the shows but not upto the desired level. But when Secret Superstar didn't attract as many people as producer Aamir Khan had expected, he gave away some of his shows for Golmaal Again, which had taken an earth-shattering opening.
12. Abhijeet Bhattacharya's suspension from Twitter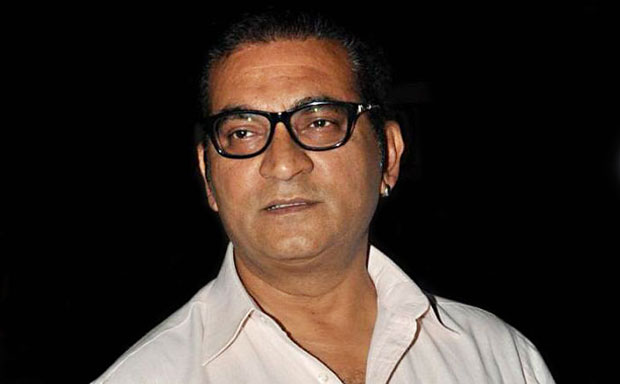 Singer Abhijeet Bhattacharya, whose venomous and abusive posts on Twitter had got a lot of brickbats, finally saw his account getting suspended following offensive tweets against women. Sonu Nigam felt that this decision of Twitter was unfair and in solidarity, even he quit Twitter.
13. KRK's suspension from Twitter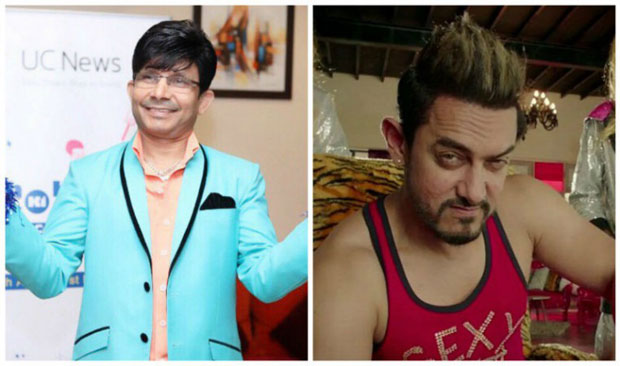 A day before the release of Secret Superstar, Twitter suspended the account of Kamaal R Khan. It was believed that it was done after he revealed certain details about Secret Superstar on his Twitter handle and producer Aamir Khan didn't take kindly to it. Later, KRK tried to show himself as the victim and even apparently threatened to commit suicide. A month later, he made a comeback on the microblogging website only to be suspended again for his unsavoury remarks against Aamir Khan, Shah Rukh Khan, BJP etc.
14. Karim Morani's arrest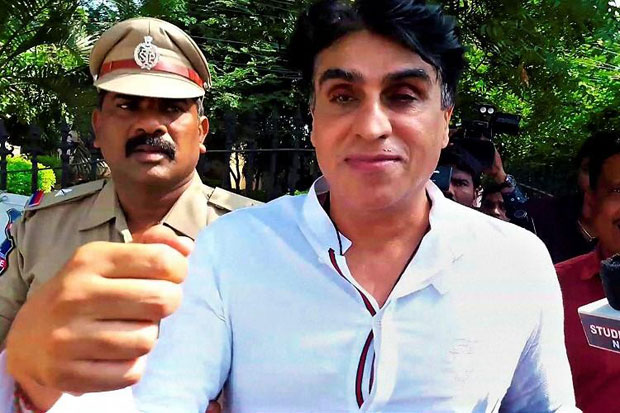 Producer and Shah Rukh Khan's partner Karim Morani got into legal trouble when a Delhi-based girl accused him of rape. He got bail only for a limited period. Supreme Court refused to extend his bail and as a result, he had to surrender before the police in Hyderabad.
15. ED's show cause notice to Shah Rukh Khan, Juhi Chawla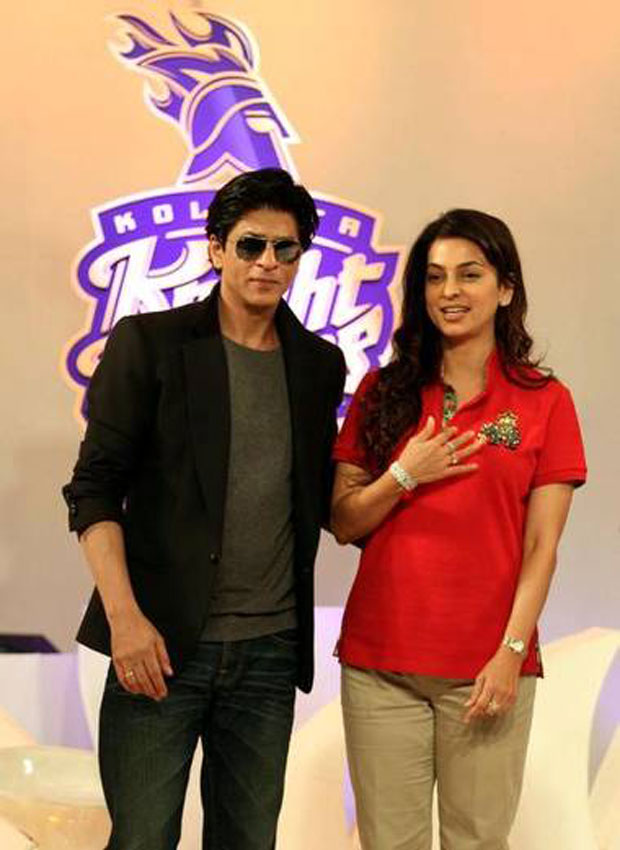 The Enforcement Directorate on July 20 summoned Shah Rukh Khan and has asked for him to appear personally in front of them in connection with the FEMA (Foreign Exchange Management Act) Case of his IPL cricket team, Kolkata Knight Riders. His wife Gauri Khan and Kolkata Knight Riders co-owner Juhi Chawla were also summoned.
16. Gurmeet Ram Rahim Singh Insan gets jailed for 20 years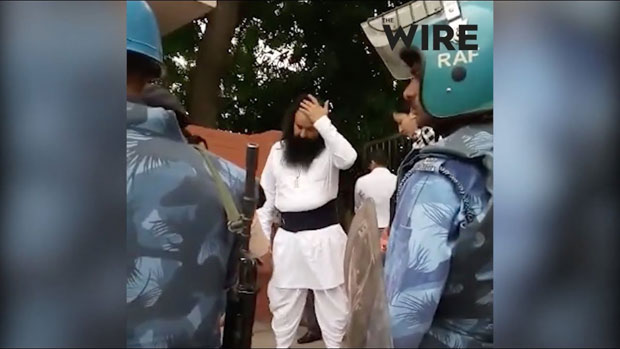 The controversial godman Gurmeet Ram Rahim Singh Insan, who also made a mark in Bollywood with films like MSG: The Messenger, Jattu Engineer etc, was sentenced to 20 years by special CBI court in two rape cases dating back to 2002. The moment the verdict was announced in Panchkula on August 25, Gurmeet Ram Rahim Singh Insan's followers went on a rampage and destroyed property, injured people and even journalists. OB vans of several news channels were set on fire. Many criticized the government for not taking concrete and immediate steps to stop the vandalism and violence.
17. Indu Sarkar faces trouble from Congress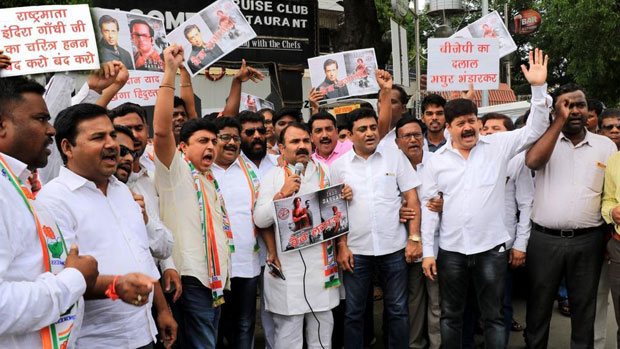 The promotional events of Indu Sarkar in Pune and Nagpur faced a roadblock when workers of the Indian National Congress staged a protest. They alleged that the film, based on the 1975 emergency, distorts history. On the day of the release, July 28, Congress's Thane district president Manoj Shinde forced Inox multiplex in Korum Mall near Mumbai to stop the screening of the film. Congress' Leader of Opposition in Maharashtra Radhakrishna Vikhe-Patil and Mumbai Congress President even approached Chief Minister Devendra Fadnavis' intervention to stop the film's release.
18. Pahlaj Nihalani continued to make news and then was unceremoniously dropped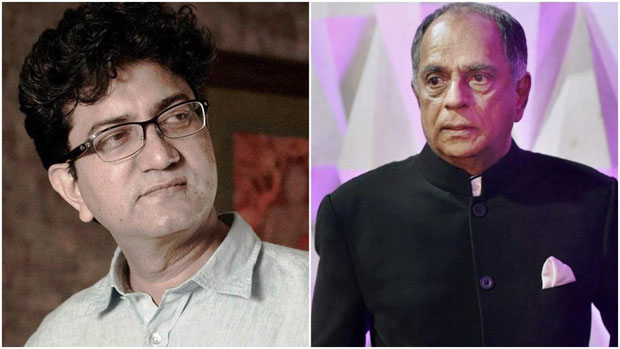 The 'sanskaari' Censor chief Pahlaj Nihalani was asked to vacate office all of a sudden on August 11 and was replaced by Prasoon Joshi. Pahlaj Nihalani in his 2.5 years tenure made a lot of news, mostly for the wrong reasons, for being highly unfair on a lot of films like Spectre, Udta Punjab, Bombay Velvet, Fifty Shades Of Grey etc and cutting out scenes that are not even remotely objectionable. In case of Udta Punjab, he not only gave 'Adults' only certificate but also asked for 89 cuts. After he stepped down, he alleged that his decisions were based on the government's orders.
19. Row over 'lady oriented' Lipstick Under My Burkha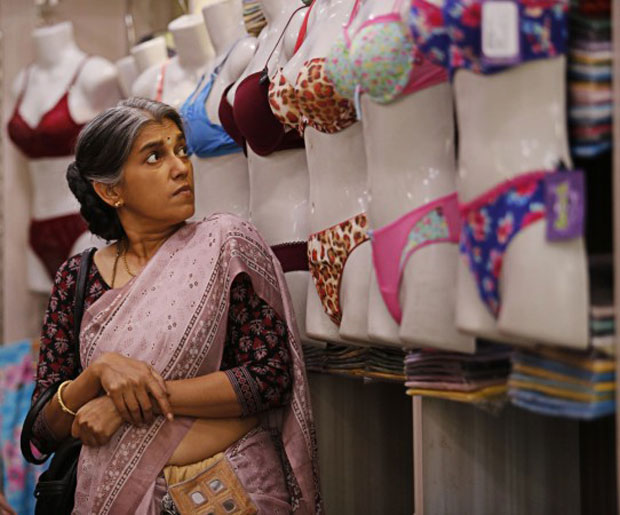 Alankrita Srivastava's film Lipstick Under My Burkha was rejected the Central Board of Film Certification (CBFC) and one of the main reasons behind this decision was that the film was 'lady oriented'! The use of such words angered moviegoers and the media. A lot of cuts were also suggested but the Tribunal drastically reduced the number of cuts.
20. Zaira Wasim's molestation allegations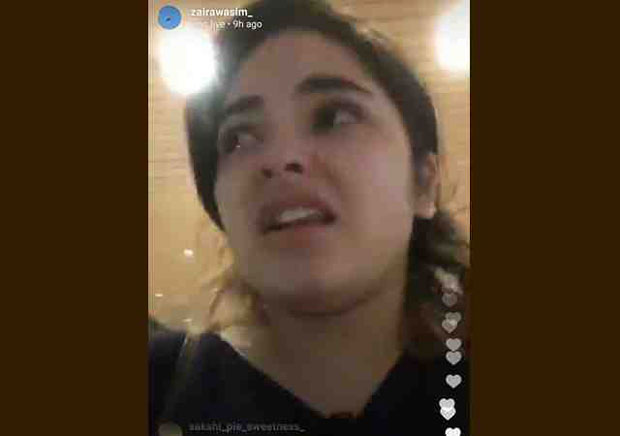 Secret Superstar actor Zaira Wasim alleged that a certain Vikas Sachdeva, 39, attempted to molest air when she was flying from Delhi to Mumbai. She also claimed that she didn't get the help from the airline crew and this prompted her to document her experiences in a series of Instagram posts. Instantly, the police swung into action and arrested Vikas Sachdeva. A section of netizens stood with Zaira but many questioned Zaira's version and found few loopholes in it.
21. No show for Sunny Leone at Bengaluru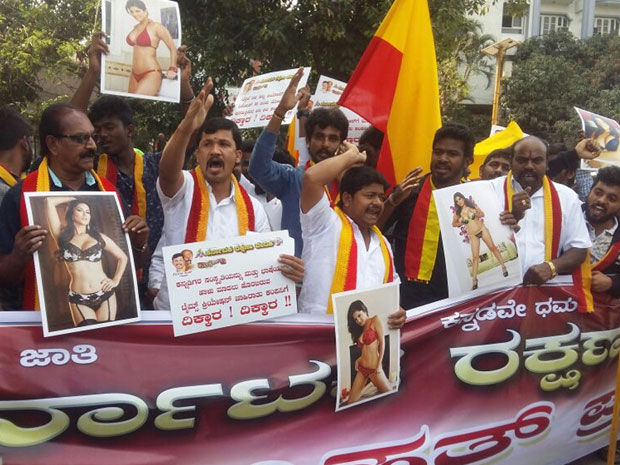 A pro-Kannada group Rakshana Vedike Yuva Sene protested against the event 'Sunny Night in Bengaluru NYE 2018' in Bengaluru. Sunny Leone was to perform at this event and the group argued that due to her pornographic past, she shouldn't be allowed in the event. The protesters even threatened mass suicide and fearing that there can be a law and order situation, Karnataka home minister R Ramalinga Reddy denied permission to this event.
22. Row over Ranbir Kapoor and Mahira Khan's smoking picture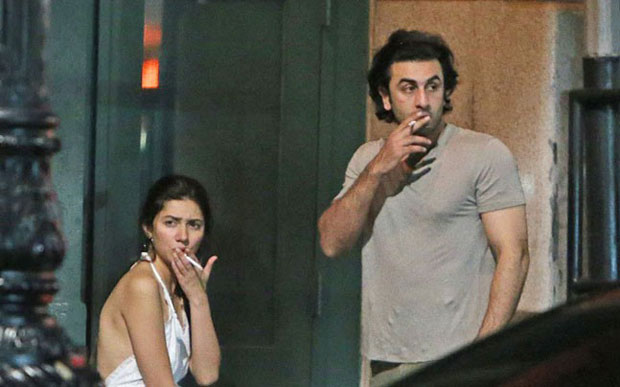 In September, an undated picture of Ranbir Kapoor and Mahira Khan smoking while in New York surfaced and it quickly went viral. Mahira Khan was especially slammed for her short dress and for smoking by the conservative netizens, especially from Pakistan. After a few days, Ranbir Kapoor came to her defence. Mahira Khan initially kept mum but later opened up and said that she wasn't happy with this episode.
23. Nawazuddin Siddiqui withdraws his autobiography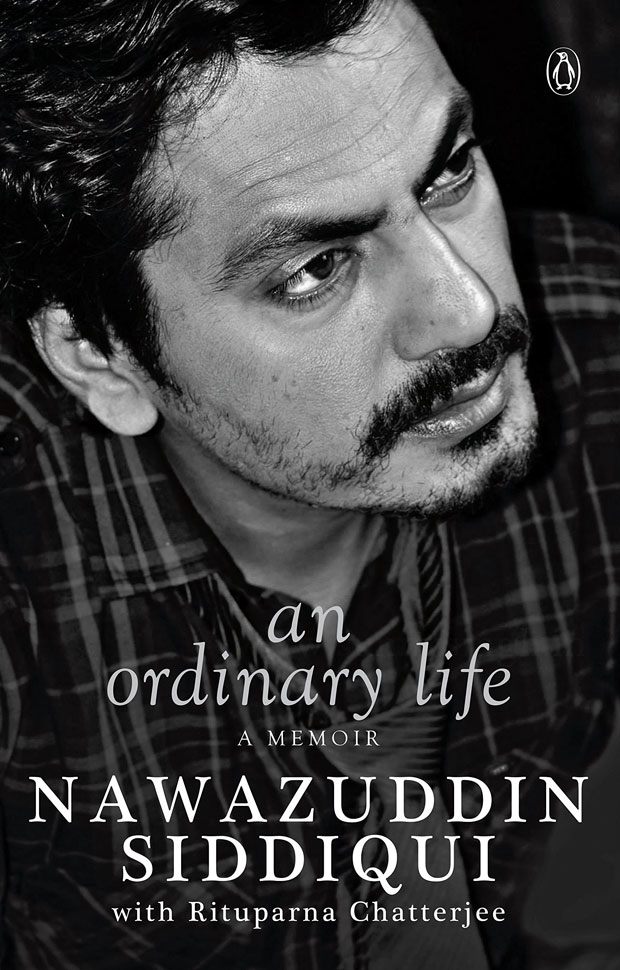 Nawazuddin Siddiqui announced that his memoir 'An Ordinary Boy' will be out in the first week of November. Few days before, he released juicy excerpts from his book about his relationship with actresses Niharika Singh and Sunita Rajwar. Both however slammed the actor and accused him of spreading lies. He also got sued by Sunita while National Commission of Women (NCW) also took notice. A shaken Nawazuddin Siddiqui then withdrew the book altogether.
BOLLYWOOD NEWS
Catch us for latest Bollywood News, New Bollywood Movies update, Box office collection, New Movies Release , Bollywood News Hindi, Entertainment News, Bollywood News Today & upcoming movies 2020 and stay updated with latest hindi movies only on Bollywood Hungama.