Anybody who has grown in the 90s era have been besotted by the charm and the beauty of Preeti Jhangiani, first thanks to her appearance in the pop songs and later in Mohabbatein. The Aditya Chopra-directorial starred Shah Rukh Khan and Amitabh Bachchan and 5 other newcomers/upcoming actors. Yet, Preeti managed to stand out because of her well fleshed out role, the dramatic plot points and of course her fine performance. As the film completes 20 years today, Bollywood Hungama decided to exclusively speak to the actress on her memories associated with the film, working with Shah Rukh Khan and Amitabh Bachchan, life post Mohabbatein and a lot more.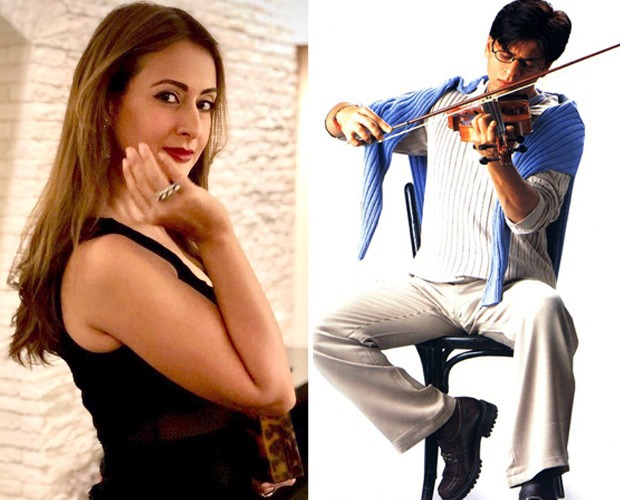 Did you remember that the film was going to complete 20 years?
Yes, of course, I did remember that it's going to complete 20 years because it's an important part of my life. It was my first film and it was so memorable!
How did you bag the part? Did you go through an audition?
I didn't audition for the film at all. I got a call out of the blue from the YRF (Yash Raj Films) office and they told us to come and meet Mr Aditya Chopra. I was very young then. I was just 16-17 when I signed my first music video with Pankaj Udhas and then the modelling offers started coming in. I had done a music album for Rajshri Music called Yeh Hai Prem. I was also modelling and was doing a lot of TV commercials. I had worked in a movie down South, in Malayalam, called Mazhavillu (1999). However, my family was not at all connected with the industry. So there was no ambition of becoming an actress; like usually people have this dream that 'I have seen so-and-so on the screen and I want to be like her'! I never had those desires. I was actually training in computer graphics. Everything just happened very quickly for me. And after I featured in Yeh Hai Prem, it opened more avenues and I was thus continuously working. Hence, when the call came from YRF, we were quite taken aback because at that time, I had not decided whether I wanted to do Hindi films at all or not. But when we spoke to a couple of people about it, they thought we were crazy! They were like "Go for it, why are you even thinking about it"! Obviously, when you are not from the field, you don't realize. Plus, I didn't have a manager or anyone as such.
So me and my dad went and met Adi. And in the first meeting itself, we liked him a lot. He was very polite and the vibe coming off from him was really nice. Dad and I immediately gave our nod. Actually we didn't have to. It was understood that we are doing the film! We were happy to meet him and realized that these are the people I should work with.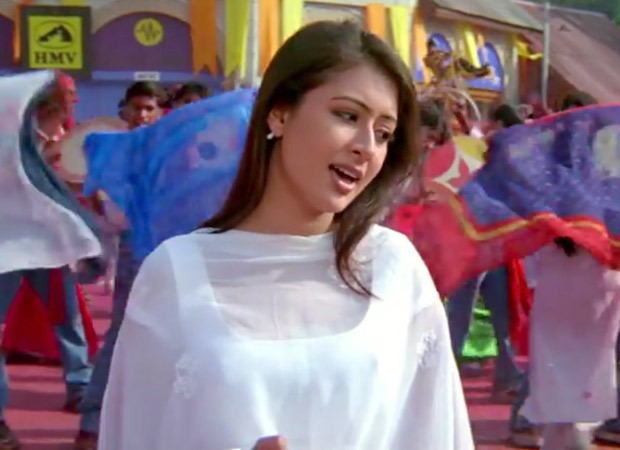 Mohabbatein was directed by the same person who made the iconic film Dilwale Dulhania Le Jayenge. Did this factor make you nervous?
Since I had already done some work, I was not nervous or scared as such. I knew I liked being in front of the camera. Also, Adi made us rehearse a lot. We had trained for as many as 8 months. My role was that of a classical dancer and I had not danced a day in my life. Hence, a master ji was assigned to me. Every morning, at 6 am, he'd come to my house and teach me kathak, bharatnatyam and folk. Tarun Mansukhani then assisted Adi. And the poor guy was sent to my house every morning with a camera to record my progress. So there was no question of "Will she be able to do it". I was told "You have to do it"! That kind of confidence was good for a newcomer and I gave my 300%. In the evening, Farah Khan would train us in Bollywood dance. So first, we trained in different kinds of songs and then we trained on the songs of Mohabbatein. Even though my role was such that I didn't have to dance in most of the songs, I still rehearsed each and every step of everybody else so that my body gets used to dance and so that my character looks convincing.
Secondly, we had to train in Hindi diction. Later, Barry John was especially flown down to train us in voice throwing lessons and theater. It lasted for 15 days. Lastly, Adi trained us. We first rehearsed scenes of different films including Dilwale Dulhania Le Jayenge. And only then did we rehearse the scenes of Mohabbatein. By the time we were on the set, we exactly knew what we had to do. Due to these reasons, there was no question of nervousness.
Mohabbatein starred two legendary actors – Amitabh Bachchan and Shah Rukh Khan. How was it working with them?
Mr Amitabh Bachchan is such a humorous person that he puts you at ease immediately. Of course when the camera was rolling, he'd get serious, because of the character he was essaying. He would insist on hanging out with us. He'd tell us, "Don't make me sit with the oldies. I am a part of you young guys. I want to sit with you guys and chat. Tell me what you are all discussing." There's also a lot to learn from him. His command over English and Hindi is very rare. You usually find a person who has a command on either of the languages. Mr Bachchan, however, is an exception.
Similarly, Shah Rukh doesn't make you feel that he's a superstar. He's very charming and very, very helpful. And also very, very intelligent! It's so rare to find someone who can talk on any topic under the sun!
Could you share some of the memories of the film?
We were all together and we would play games after the shooting was done. We had gone to Switzerland where we all had a song together to shoot ('Humko Humise Chura Lo'). Adi and Shah Rukh used to play IQ games and used to have such intense fights! Both were ferociously competitive. They literally got angry if they didn't win in the game! So yeah, shooting for the film was fun!
How was it working with the other two actresses – Kim Sharma and Shamita Shetty – who also debuted with Mohabbatein?
It was great. We were flown together. It was like "Whether you like it or not, but you guys are together"! Kim and I became very good friends. We still are. Shamita, too, is a lovely girl, very hardworking and a superb dancer. She was always the best dancer among us all.
What kind of reactions did you receive for your role and performance in Mohabbatein?
It was a whole different level. Even today, people call me the 'Mohabbatein girl'. So from the 'Chui Mui girl', I became the 'Mohabbatein girl'! These two tags have been stuck with me. As for the reactions, everybody knows that the film did extremely well. And even today, people ask me about the movie and my experiences. It is one of those films that happen once in a lifetime and I am fortunate it happened right at the beginning of my career.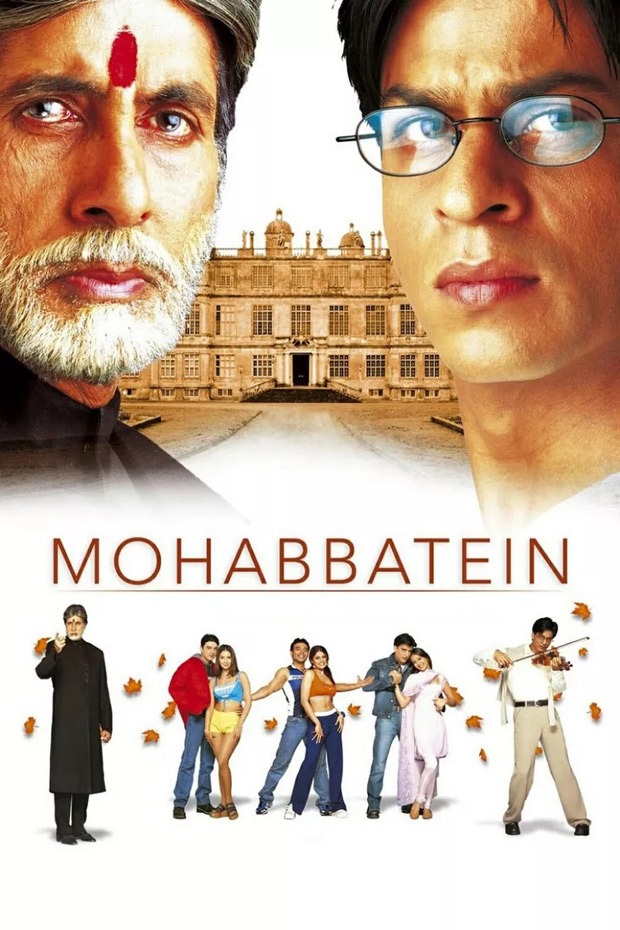 How would you look at your career post Mohabbatein?
Actually, I had signed a lot of films after Mohabbatein. But unfortunately, there was this slump time in the industry at that time. A lot of films I signed just didn't take off. Most of my dates got completely wasted and the only film that was released was Awara Paagal Deewana (2002). That also did very well. I also worked in Waah Tera Kya Kehna (2002), Aan: Men At Work (2004), Chehraa (2005) and many other films. I also featured in a film called Chand Ke Paar Chalo (2006). Not many people have heard about this film but it did very well in the hinterlands. I also had signed Victoria No 203 (2007) in which I had a very different role. But then I slowed down as I was not getting the roles that I really wanted. I was not happy with what I was offered.
Would you be interested in working in web series?
Yes, surely. I have one coming up called Made For Each Other. It also features my husband Parvin Dabas. That would release on a new OTT platform called Rapcheek. It'll be out once the app gets released but it has been delayed due to the lockdown. And yes, I am definitely looking at doing more OTT shows.
In an interview to an entertainment daily recently, you made a comment which raised a lot of eyebrows, "Groupism exists at every place of work. I've done a few multi-starrer films and faced it. These gangs try to throw you out of Bollywood"…
I never said it like that. I won't say I was misquoted either. Sometimes, what you want to speak and what comes out can be poles apart. See, I have had a very good time in Bollywood. For the heck of it, I just can't say that I had bad experiences and that there were groups that threw me out (laughs)! Everybody I worked with has been very nice. I however wasn't a very pushing kind of a person or overtly friendly which I feel one need to be in any profession, not just in Bollywood. You need to be pushing yourself and be a go-getter, and of course continue with your hard work. I was very shy and quiet and I would not call anybody requesting help or advice. This is something that a lot of people do. I didn't do as I didn't feel it was right to keep calling people and disturbing them. Also, not being from the film family, you are a bit awkward in understanding how things work. And of course, I was too young to think seriously about these things. I was having fun and taking up offers that I was getting. So I don't know what to make of that quote. Yes, I have seen groups functioning in Bollywood. They do exist and I don't deny. But I wouldn't say that it affected me as such.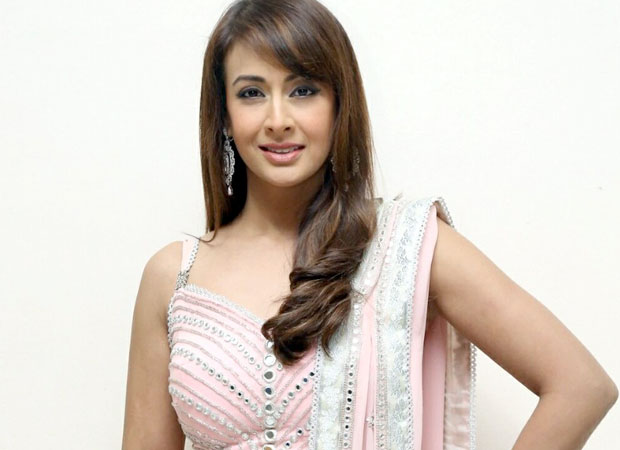 Post the demise of Sushant Singh Rajput, the insider vs outsider debate has reignited. But do you feel that now it has gone out of hand and that the goal post has changed?
Yeah, the main issue has got side-lined. The only thing we need to focus on is that a hugely talented person unfortunately has been lost. We need to delve into the reasons as to why that has happened but not by painting the whole industry black. That is something I don't agree with at all. There are so many actors who don't have a Godfather and they have also made it hugely successful. Hence, I don't feel the nepotism angle is completely true. It's true for some and not true for some, and that is the story of every industry. You can't say that it's an industry where only nepotism works. Outsiders do get chances. Look at Siddhant Chaturvedi. Bipasha Basu is not from the industry and made it on her own, or even Shah Rukh Khan for that matter. Hard work and talent will get noticed.
Your older son Jaiveer is 9. Has he seen Mohabbatein or any other works of yours?
Jaiveer knows that I am an actor. Sometimes, we have been stopped on the road by fans and he has seen that. He has seen Khosla Ka Ghosla (2006), starring Parvin, because it keeps getting aired on TV. And he has seen bits of Mohabbatein. But we don't sit him and our younger son Dev down and show them our films. We also don't put them on social media. So you won't see any of their pictures. We are consciously not putting them in the limelight, even though people have asked us for their pictures. We'd like them to have their own life and discover for themselves who they are. Otherwise, it's so easy to get influenced. Bollywood is anyway such a big thing in India. Besides, my sons don't know Hindi very well (laughs). That is a bit of a problem and something I am working very hard on. Since me and Parvin speak to each other in English, I guess that got rubbed off on the kids.
How do you look back at Yeh Hai Prem? Its songs were a rage and it made you an overnight star…
Yes. It was a lot to take in. I remember we had gone to Pune for promotions and a huge number of people had gathered excitedly. It was the first time I had seen a crowd like that. Then it became a common occurrence. I wanted to go and have pani puri with my dad and I just couldn't do that. Thankfully, my parents kept me very grounded.
BOLLYWOOD NEWS - LIVE UPDATES
Catch us for latest Bollywood News, New Bollywood Movies update, Box office collection, New Movies Release , Bollywood News Hindi, Entertainment News, Bollywood Live News Today & upcoming movies 2021 and stay updated with latest hindi movies only on Bollywood Hungama.