"I was clear that har reel mein ek item hona chahiye," says Farah Khan about her unforgettable entertainer Main Hoon Na, which turned 16 on April 30. The choreographer turned director with this movie starring Shah Rukh Khan, . It was a well-made entertainer that won hearts and continues to do so even today. The way it had all ingredients of a masala fare in adequate doses led people to call Farah Khan the 'lady Manmohan Desai'.
However, Farah Khan makes a startling revelation while talking to Rajeev Masand in his audio show 'Picture Ke Peeche', "But I was never a Manmohan Desai fan. My favourite films of his are probably Parvarish and Naseeb I think and not Amar Akbar Anthony. With Main Hoon Na, I was attempting a Nasir Hussain easy-breezy and cool Vijay Anand kind of a movie!"
This and many more trivia were shared by Farah in this session, which are as follows: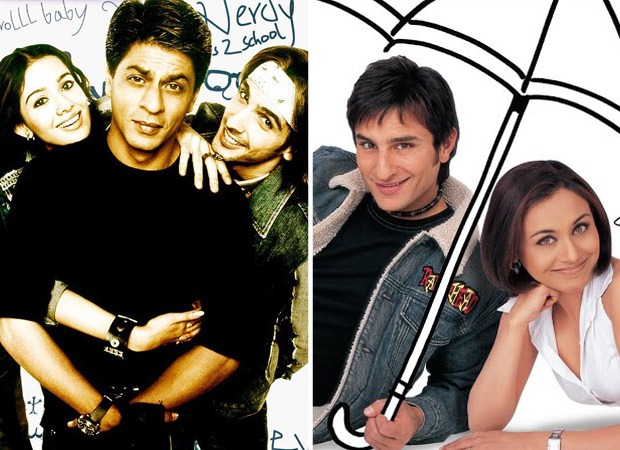 1. Original title:
At the onset, Farah Khan shares that Main Hoon Na was not the original title. "I wanted to call the film Hum Tum. That was one of the working titles. And Hum Tum won the Filmfare Award that year over Main Hoon Na! Can you believe it?" she says, referring to the acclaimed and commercially successful Saif Ali Khan-Rani Mukerji starrer.
Getting her team to be convinced about the title Main Hoon Na was not easy. She says, "People had issues with the title as well. It sounded like a Sudhir Mishra film…like 'Sudhir Mishra ki Main Hoon Na'! I am like this is not an art movie! But they felt it was an art film title."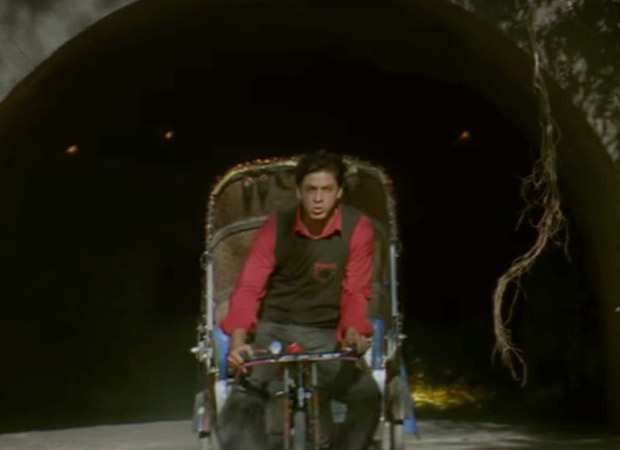 2. "Main Hoon Na began the masala film genre back in Bollywood"
Shah Rukh Khan is known for his romance films and this film presented him in different light. In fact, Main Hoon Na was a typical entertainer yet different from anything that used to be seen in Bollywood at that time. Farah admits, "I wanted to make a young film. That was the time of romantic films and love stories like Mujhse Dosti Karoge, Kaho Naa Pyaar Hain, Kuch Kuch Hota Hai etc. And romance is my least favourite genre, especially Bollywood love stories! And Shah Rukh Khan then was usually doing such films and crying in most of them! Also, I felt that it's been years since a masala film has come in cinemas. And if you see, Main Hoon Na began the masala film genre back in Bollywood. Now, people have beaten it to death! For me it was something fresh. Isme sab kuch hai, and everything was intentionally put. It started off as a comedy. The original idea was that he goes undercover to help his brother and then falls in love with his teacher. But it seemed very small. So I decided to make it bigger. And then of course, what was nice that it had many layers of the estranged brothers, India and Pakistan etc. So it became quite layered which in (a typical entertainer), people don't see. I also don't hammer and preach. Also, I was very clear that my villain won't be a Muslim terrorist. His henchman Khan in fact chooses country over terrorism. All this was very intentional."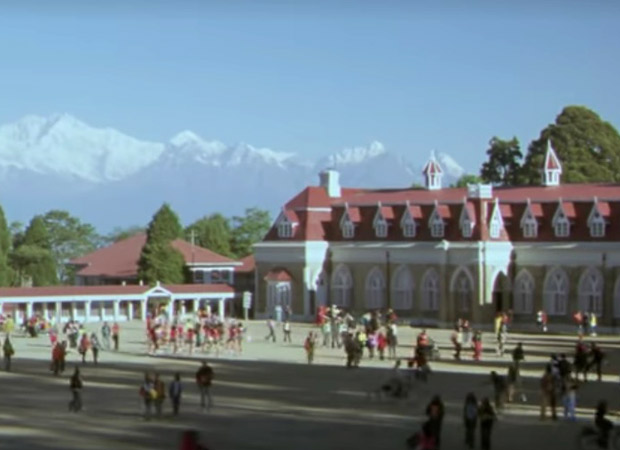 3. Shooting in Darjeeling:
Most of Main Hoon Na is set in a college, which is also remembered fondly. Farah tells how she zeroed in that particular institution in Darjeeling, "I called Randhir Kapoor to find out where Mera Naam Joker was shot. By the way, he was one of the few people who came to my house and asked why I wanted to direct a movie. After all, till then, whenever choreographers directed a movie, unki dukaan bandh ho jaati thi! So I was very disheartened! But later, I consoled myself by reminding that even Guru Dutt was a choreographer. So I did call Daboo uncle as I couldn't find that place. Also, I didn't want a campus that is unearthly, and doesn't feel authentic. I wanted a campus which might be upmarket but still, seems like a campus of this country. So I finally I found the Mera Naam Joker place – St Paul's School in Darjeeling. And they gave it to us completely for free! I went and spoke with the Father and he was so happy. But the only condition was that we shoot in December when the kids are on holiday. And it used to freezing cold in December in Darjeeling. Except for Shah Rukh and Sushmita, all my hundred dancers lived in the school dormitories."
Farah says how the team formed a bond with the place instantly, "There was a church in the campus. We would all go there, say a prayer and then come out. We used to eat our meals in the mess." She also adds, "We fitted the dormitories with heaters. Students never had the chance of having hot water."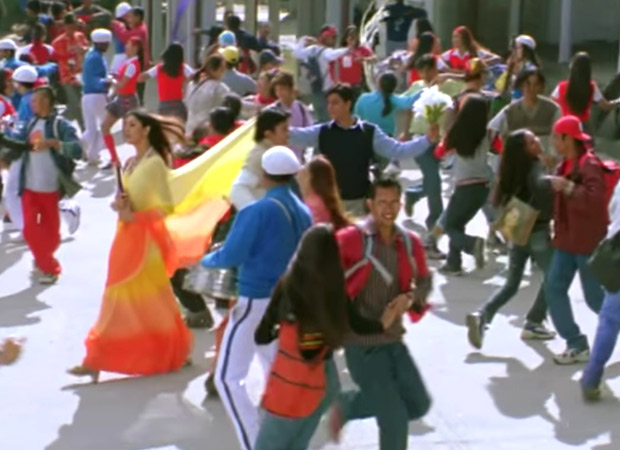 4. Dancers were also junior artistes:
The dancers were not just used in the songs; they also doubled up as junior artists. Farah narrates, "We took hundreds of dancers and went to Darjeeling. We also had some locals from Darjeeling. They were all paid a monthly fee. Let me tell, you that they were most excited as for the first time, they were getting to act and be in scenes." The team had a gala time as Farah excitedly states, "Every weekend, we would have a talent night in the hall of the school where everybody from spot boy to anyone else could perform. Everybody used to be drunk and would throw bottles on the performers and then dance with them. I still meet these dancers who tell me that it was the best schedule of their lives."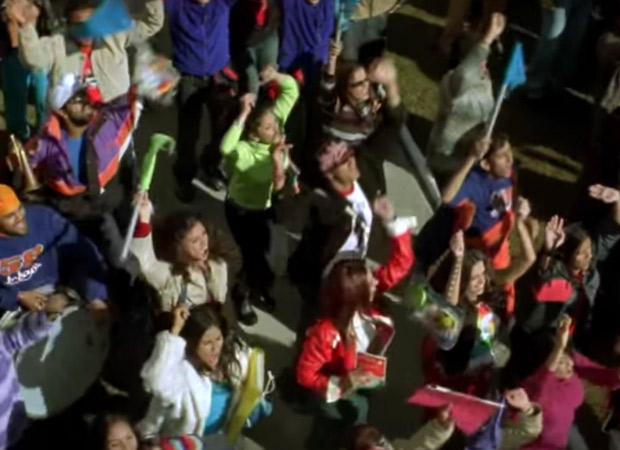 5. (Not-so-great) First day of shoot:
Sadly, the shoot of the film didn't start on an encouraging note. Farah Khan admits, "Shah Rukh Khan was supposed to come and shoot on the first day but he then informed us that he'll come 2-3 days later. We were already in panic and then to add to it, the costume truck did not turn up. Hence, we had no costumes for Zayed Khan and Amrita Rao. And I had to shoot with them since we were shooting the race sequence where Zayed goes on the roof and falls off. So I decided that I'll shoot the shot of the people cheering. So all the dancers had to lay down their personal clothes on the dormitory beds. And then Geeta Kapur and I went picking clothes for them."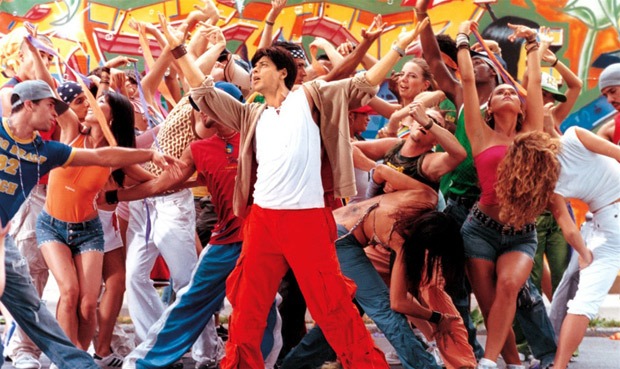 6. SRK's surgery:
Shah Rukh Khan's operation too led to delay. She tells, "Shah Rukh, after the first schedule, had a back issue and had to go for a surgery. And after the surgery, he decided to finish Kal Ho Naa Ho first. So we had a really long gap. We started shooting in December 2002 and continued to shoot till September 2003. We finished the post-production by December and released it on April 30, 2004."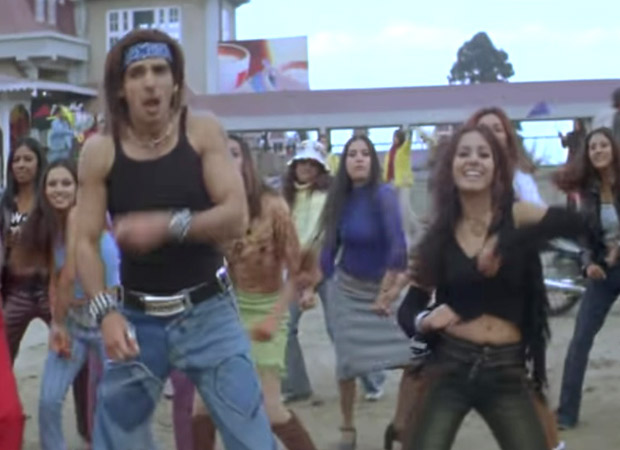 7. The one-take song:
Main Hoon Na's songs are a hit even today not just for the audio but also for the way they were shot. The most unique of all was 'Chale Jaise Hawaien', most of which were shot in one go. Farah fondly remembers, "I had wished I could do the whole song in one shot. But then we had to also focus on Zayed Khan's entry. So one of the takes went on for a good 2 ½ - 3 minutes. We rehearsed for it for around 4 days in Mumbai and we kept doing it right till the end. So we shot the song after Shah Rukh Khan had completed his shoot and left. So every evening, after pack-up, for an hour or two, everybody would rehearse it on set with the camera and everything."
Such songs were attempted in Bollywood but none matched upto the grandness and complexities of 'Chale Jaise Hawaien'. Farah Khan tells, "'Chale Jaise Hawaien' was not a 'Roop Tera Mastana' which though was a one-take song had just two people and so it was easy to control. Rajesh Khanna, moreover, refused to sing the lyrics as he feared that if he goofed up, they'll have to do it all over again. But with 'Chale Jaise Hawaien', you should not even realize as the plan was to have close up, long shot, background dancers et al. Dancers used to actually fall and would be out of breath. I used to warn them 'If you fall, just stay there. If you get up, you'll spoil my shot and I'll kill you'!"
The song had two one-take shots, and the first consisted of Amrita. She says, "We got Amrita Rao's portion right in three takes. And the reason for multiple takes was sometimes it'll suddenly become cloudy and hence the light would dip. Sometimes, the camera would not reach its required position in time. Otherwise, Amrita was nailing it every time. In fact, we finished that whole song in a day or 1 ½ day."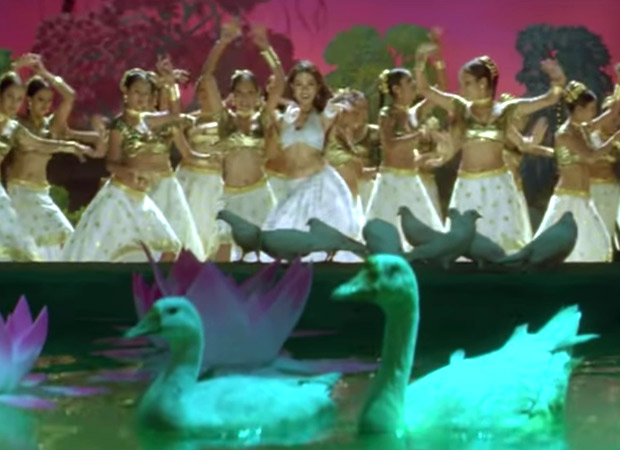 8. Qawwali track on acid
Moving on to the funky qawwali track 'Tumse Milke Dil Ka Hai', Farah makes it clear that she was inspired from Bombay Dreams, a Broadway musical which she choreographed in London in 2002. She tells, "I had just come from choreographing in Bombay Dreams, which also had a qawwali. Actually I used to love qawwali songs in general, even in Hum Kisise Kum Naheen. Also this was the year 2004 when everyone was doing a bhangra song. I told Anu Malik 'I want a qawwali song on acid'! We shot it also like that, like a rock qawwali track."
The song threw up some unexpected and amusing challenges. She admits, "The swans really troubled us. We had put colour in the water and hence the swans would turn green. Right now, if we were shooting, PETA would come and catch us!"
However, the set was a bit gaudy but visually appealing and added to the song's charm. She says, "I went full kitsch. I was like 'it should look like a Gemini Pictures song'"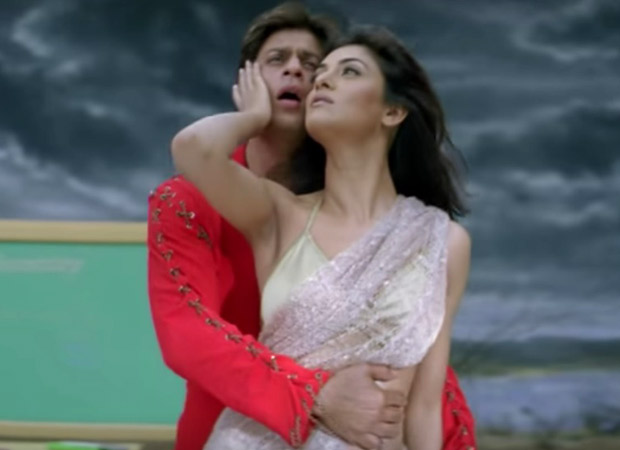 9. The song that SRK didn't like
Another loved song of the film is 'Tumhe Jo Maine Dekha', featuring Shah Rukh Khan and Sushmita Sen. Farah Khan, at this point, makes a surprising revelation, "'Tumhe Jo Main Dekha' was the one song Shah Rukh didn't like and he requested me to change the audio. But I told him that I am not doing that. That was the first song Anu Malik composed for me."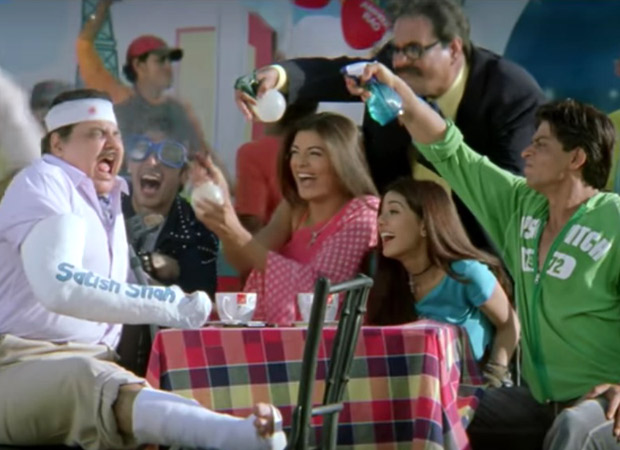 10. The curtain call song
And of course, a write-up on Main Hoon Na songs would be incomplete without the mention of 'Yeh Fizaein'. It was a unique end-credits song which featured most of the film's cast and crew. Farah admits that again it's Bombay Dreams which gave her this idea, "I learnt a lot from Bombay Dreams. There used to be a curtain call at the end of every performance. So I thought that it'll be nice to do the credits like a curtain call and thereby have a happy feel, something on the lines of the Carnival scene in the Hollywood film Grease. But as we were doing it, spot boys and hair and make-up team also came up and said 'humko bhi le lo'. So were literally painting names on charts. You see how rudimentary they are on screen. But that's the charm as it helps give a school carnival or school project feel. We finished it in 2 days."
'Yeh Fizaein' got an extraordinary response and everyone unanimously praised it not just for the 'hatke' concept but also because it gave recognition to the hundreds of workers who toil behind the camera. Farah Khan's subsequent films also had such songs in the end and it has now become her trademark of sorts. However, now more people from the team also are seen due to which "Now my crew songs take 4 days," she reveals and also adds, "My team members and writers ask me, 'When will you shoot the end-credits song because I have to reduce my weight'. I'll be like 'Tu pehle script likh, baad mein uska soch'!"
Coming back to 'Yeh Fizaein', Farah Khan raises laughs as she tells some of these crew members were not very used to acting and didn't perform well. She says about Venus co-producer, "Ratan Jain ji would just not look at the camera. He was looking all over the place!"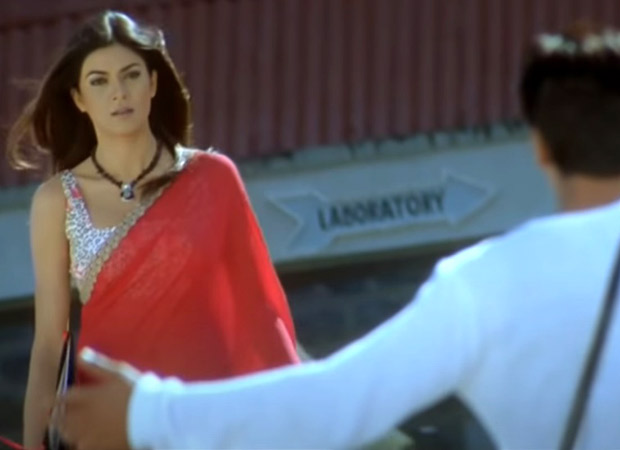 11. The pioneer of recreated tracks in Bollywood
Besides these original soundtracks, several recreated versions of old classics were well woven in the film. She states, "I used R D Burman songs like 'Tum Kahan Main Yahan' and 'Mil Gaya Humko Saathi' and also 'Chand Mera Dil Chandni Ho Tum'. This was one of the first films to use retro songs. Now almost every movie has it. I got all these songs for free at that time! Can you imagine? No chance that can happen today!"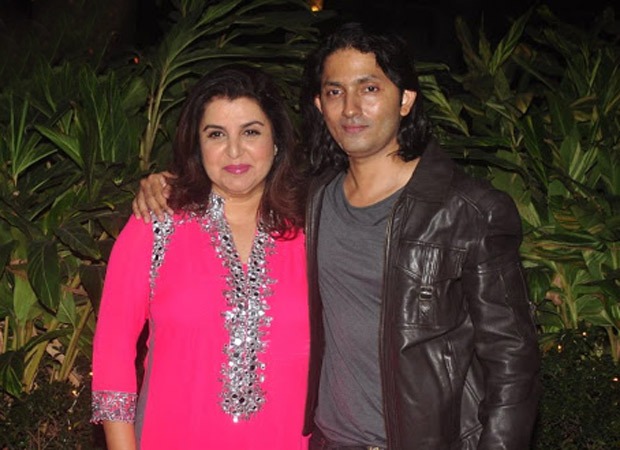 12. Jab Farah met Shirish
Main Hoon Na is also a special film for Farah Khan as this is when love blossomed for her, with its editor Shirish Kunder. However, it was not a love-at-first-sight for her. She amusingly reveals, "Shirish was my enemy! We didn't get along at all. There was no time for romance. It happened in the end when the shoot was over and he was making the final edit and promos. I didn't like him as he would tell me the truth on my face. He would be like 'you've not shot this scene well'. But I realized what he meant when I saw the final edit. I was very sad that he didn't win the Best Editing award. The climax shot was fantastically cut. They gave the award to Dhoom because I guess editing is not to be seen but heard also."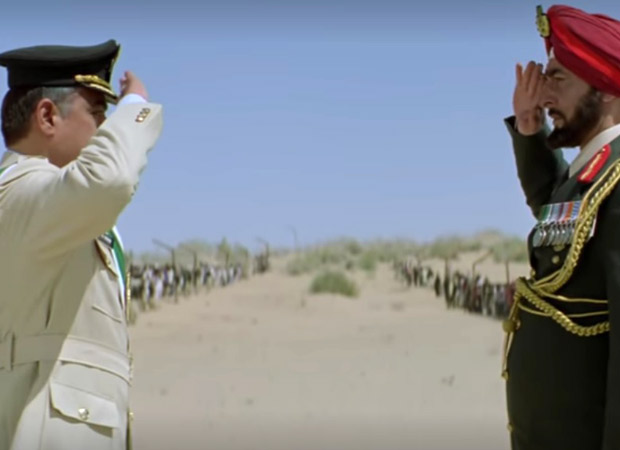 13. How Bikaner shoot gave a hard time to Farah
Main Hoon Na, besides dealing with estranged brothers, college friendships, campus love stories etc., also made an important comment about the need for 'aman'. Farah Khan says, "Main Hoon Na was the first film which talked about peace between India and Pakistan."
The climax of the film has two simultaneous tracks – on one hand, Shah Rukh Khan is fighting the antagonist Suniel Shetty while, on the other hand, 'Project Milap' initiative, wherein India and Pakistan decide to release prisoners, is put into motion. Shooting the latter part was a nightmare as Farah says, "I almost died as I had a panic attack during the Bikaner shoot. That was the worst day of my career. There were 3000 junior artistes and there was no water for them. The production person ran away!"
However, there's a reason why Farah also remembers this shoot with a chuckle, "Kabir Bedi couldn't hear anything as he was wearing a turban. I made an assistant lie down and pinch him as a cue that he has to salute! Despite all the madness, we managed to finish the whole scene in one day."
Also Read: 16 Years Of Main Hoon Na: Farah Khan reveals how SRK's friends played peons, Ayesha Takia DITCHED the film, Hrithik walked out, Kamal Haasan declined & a lot more!
BOLLYWOOD NEWS
Catch us for latest Bollywood News, New Bollywood Movies update, Box office collection, New Movies Release , Bollywood News Hindi, Entertainment News, Bollywood News Today & upcoming movies 2020 and stay updated with latest hindi movies only on Bollywood Hungama.