Exactly 16 years ago, on April 30, a film stormed into cinemas and became an integral part of the list of 'most entertaining films of all time' list of moviegoers around the world. Main Hoon Na already had tremendous buzz going around then due to the presence of Shah Rukh Khan, the exciting trailer that promised a very novel and entertaining storyline, hit music and debut of choreographer-turned-director Farah Khan. It was summers when most students were enjoying the vacation and hence, the release timing was just right. It took an opening of Rs. 2.72 crore, which was a record at that time. And thankfully, it was a film that met with all expectations. It had music, drama, comedy, tragedy, action and patriotism in adequate doses and impressed audiences of all kinds. Taran Adarsh in the Bollywood Hungama review mentioned 'MAIN HOON NA reinforces your faith in Bollywood commercial cinema'!
Besides the terrific writing and taut direction, Main Hoon Na scored majorly thanks to its casting, not just of the lead but also the secondary characters. A few months back, Farah Khan in Rajeev Masand's audio show 'Picture Ke Peeche' revealed some exciting and unknown trivia about how the actors got selected and a lot more.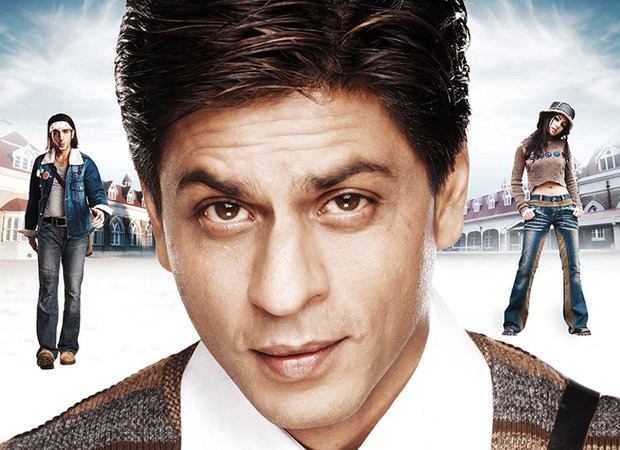 1. Shah Rukh Khan
Farah Khan had a close bond with Shah Rukh Khan since ages and hence, it's no surprise that he was her first choice for the role of Major Ram Prasad Sharma. She revealed that she informed Shah Rukh about the film way back in 2000, four years before the film actually released. She says, "I narrated the idea of the film to Shah Rukh Khan in a car during the shoot of Mohabbatein in England. We were going for London to Oxford. He said 'It's too long. Cut it'. He also added, 'It's very good and I'll produce it'."
SRK kept his word. He re-branded his production company Dreamz Unlimited as Red Chillies Entertainment and Main Hoon Na was the first film of the latter. Farah was impressed not just with Shah Rukh Khan the actor but also Shah Rukh Khan the producer. She tells, "Me and Shah Rukh had a really good partnership. He was a fabulous producer. He would want to make the film bigger and he never even once questioned me about any decision." He even is credited with designing the 'thrills' in the film and Farah states, "The action I had visualized was still chota. But he would insist on making it grander"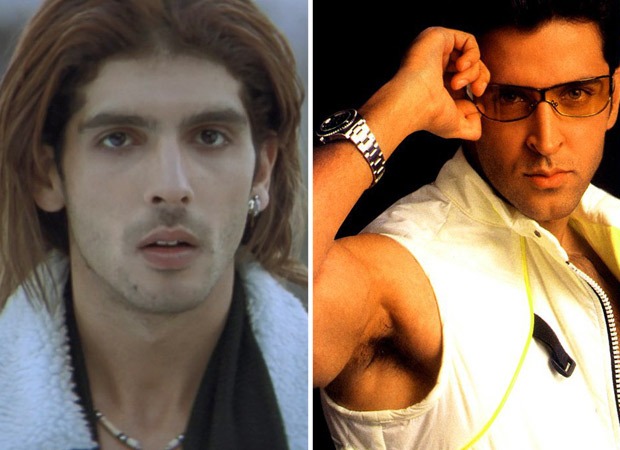 2. Zayed Khan
The role of Shah Rukh's estranged brother Laxman aka Lucky was crucial. And Farah admitted that Zayed Khan was not the original choice and she approached many actors. She reveals, "We didn't have anyone for Laxman's role literally a month before the shoot. When I was shooting for Kaho Naa Pyaar Hai with Hrithik, I had approached him and he was very excited. But then Kaho Naa Pyaar Hai went through the roof and they were not keen on a double hero film then. I did think of Farhan Akhtar but he was a full-on director at that time. I also spoke with Sohail Khan and Abhishek Bachchan." When asked whether Randeep Hooda also auditioned as per reports, she admits, "Yes, he did but for the role of Rakhi Sawant's boyfriend!"
It was a race against time for Farah after a point. She exults, "We couldn't push the film's schedule as we had to shoot the film in December because that was the month when the school was allotted to us. That's when I saw Chura Liya Hai Tumne, which had Zayed Khan and Esha Deol. Shirish Kunder was its editor. He showed me its rushes and it was terrible! But there was something endearing about him. His smile and persona had that goofiness which I needed. So when Hrithik was doing it, the character of Laxman was very macho with muscles. Probably, how he was in Kabhi Khushi Kabhie Gham. But when Zayed Khan came on board, I made him this overconfident, goofy chap and I think it worked in the movie."
Zayed, however, gave Farah hard time. This was particularly in one of his important scenes wherein he has an outburst while speaking about his father. Farah says, "His real-life relation with his father also came into play. So there were things he wanted to say as well. Everyone has angst with their parents. So he prepped so much that he choked. Then during every take, he would mouth a new dialogue. Instead of saying 'Dad army mein the', he'd say 'Dad navy mein the'. I am like 'yeh navy mein kahan se pahuch gaya'! After a point, I went beserk. I was actually laughing out of panic. Then Shah Rukh told me, 'Just stop it. He's already getting worked up'. He also took Zayed inside and calmed him down." After 32 takes, Zayed finally got it right.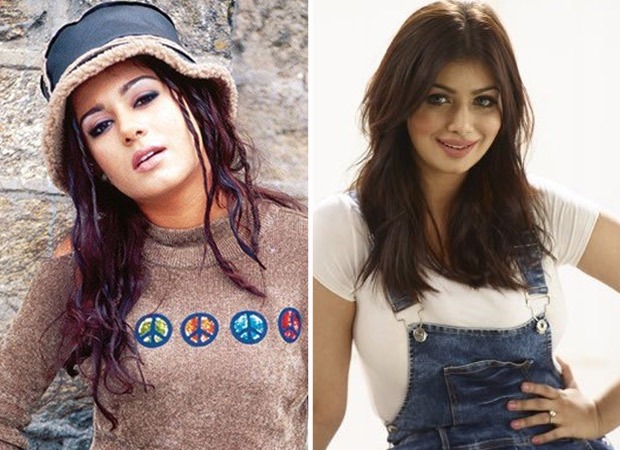 3. Amrita Rao
Amrita Rao had already wowed audiences with her performance in Ishq Vishk. Her act in Main Hoon Na added to her fan base. Just like Zayed, she too wasn't the first choice. At this point, Farah Khan reveals a funny episode over the first choice for the character of Sanju. She says, "Before Amrita Rao came on board, we had locked on Ayesha Takia. I loved her test. She had acted fabulously. She then told us that she's going to Manali for 3 days shoot for Imtiaz Ali's movie (Socha Na Tha). She assured she'll meet us in a week and begin costume trials. We kept waiting and waiting for her and she just didn't come back! Only 10 days were left for the shoot and that's when we got Amrita. I saw her in a commercial and then we called her for an audition. I was not overwhelmed with her audition but then when I saw through the camera, I realized that she worked well. She was still not the Sanju I was looking for. I wanted a feistier girl. This one was very fragile and pretty. However, she would nail it every time. Everybody else would mess up but she would get it right in every take."
Sanju's character was well-etched because of a solid backstory. Farah Khan surprises as she tells that Sanju wanting to be a boy was sourced from her life as her father did the same to her when her brother Sajid Khan was born. She reminisces, "When you write your first film, lot of it is autobiographical. The only difference is that I never became pretty like Amrita!"
The track of Sanju's takes an interesting turn as she goes for a makeover. Farah reveals she was clear about one aspect, "When she has a change over, I wanted a very Indian transformation. In the earlier movies, the girls would wear short skirts and heels to become sexy. Here, I wanted that she become the quintessential Indian beauty. But yeah, a lot of it was from my life."
Before moving on, Farah Khan also makes a revelation, "We had also considered Shruti Seth. She also actually gave a very good test."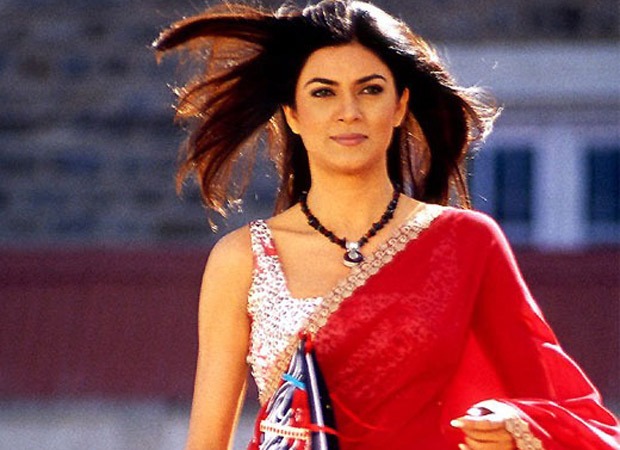 4. Sushmita Sen
One of the most memorable characters in Main Hoon Na was that of Miss Chandni. It resonated with millions of men who all had a similar crush on their school teacher. Farah Khan makes it clear that she always had Sushmita in her mind for the character. She narrates, "Sushmita was my first choice. I shot 'Dilbar Dilbar' with her in Houston for Sirf Tum almost five years before Main Hoon Na. I had promised that 'If I am ever making a movie, I'm taking you'. She didn't take me seriously and thought 'Sab bolte hai aur nikal jaate hai'. So I went to her she was quite shocked and asked me if Shah Rukh Khan is okay with her casting. I told her 'Shah Rukh told me to take whoever I want'."
Sushmita Sen's styling was appreciated and is remembered even today. Farah springs a surprise as she says, "She had never worn a saree before. I used to only see her in leather pants! I wanted her to be softer."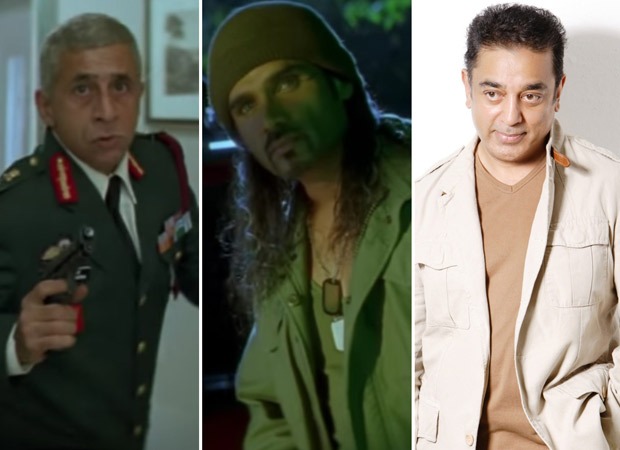 5. Suniel Shetty and Naseeruddin Shah
Suniel Shetty played the cruel antagonist Raghavan and took the film to another level with his menacing act. Farah raises laughs as she tells how her original choices Kamal Haasan and Nana Patekar couldn't come on board. She exults, "For the role of Raghavan, I went to Kamal Haasan first. Shah Rukh Khan told me that 'he'll blindly do the movie as he owes me a favour. I have done Hey Ram for him and I have suffered during its shoot. I was made to sing Telugu and Tamil songs'! So he assured me he'll do it. Hence, I went to Chennai. Kamal Haasan was very nice and he met me and showed me the rushes of the film he was then making. He took me to the office and fed me lunch. Finally, he told me he can't do my film. He told me that he's making a movie on Silk Rote. I remember very clearly as I wanted to find out what is Silk Route."
She adds, "Then I went to Nana Patekar. He gave me a couple of pointers which I put in the movie. He demanded to know the back story of Raghavan. Then, there was no back story. This is when I wrote the part about Raghavan's son getting killed. He said that the character should have a reason for doing all the villainous stuff. So we incorporated his suggestion and ultimately didn't cast him!"
Naseeruddin Shah essayed the role of Shah Rukh Khan and Zayed Khan's father but he was also considered for Raghavan's part. When asked why he didn't do this role, she says, "I guess since it was a commercial film, he wanted to do a smaller part. He used to have mood-swings sometimes and would throw papers on the sets. But I know him since Kabhi Haan Kabhi Naa days and hence, I know how to handle him. But he's too sweet and he loved Main Hoon Na for which I love him."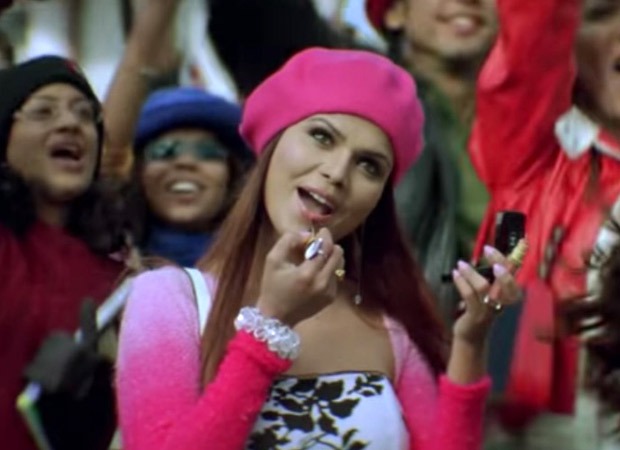 6. Rakhi Sawant
The eternal controversy's favourite child, Rakhi Sawant, was also seen in the film as the petite hottie, Mini. This was the time when she had just started out and even her breakthrough song 'Pardesiya' had not releases. Farah shocks as she reveals about her audition, "Rakhi Sawant's casting was a revelation. She came in a burkha for the audition. Our assistants told her that we need this character to be hot. She said just 'camera chala'. She then stripped her burkha and she was wearing a bikini! She was literally flown down one day before the shoot!"
Rakhi Sawant showed professionalism on the sets, "She was very sweet and very hard-working. She used to be dot on time. She was so star-struck that she was standing next to Shah Rukh. However, she wanted to wear very revealing clothes and we would keep covering her up. This is the first time someone has done that!"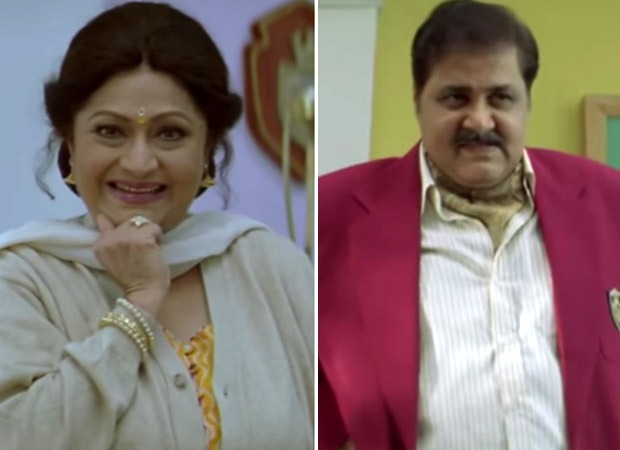 7. Bindu and Satish Shah
Main Hoon Na is nothing without its supporting actors. Who can forget Bindu, whose character's English vocabulary is bizarre but still insists on speaking in the language? Farah Khan reveals she got the idea from the locality where she grew up in, "Bindu ji's character was inspired by my Nehru Nagar neighbour. The person who co-wrote some of the screenplay with me, Rajesh Saathi, is my neighbour from Nehru Nagar. So all the 'Nehru Nagar-isms' came from there!"
Just like for the character of Lucky and Sanju, Farah Khan had her fair share of struggles in finding the actors for these smaller but significant parts as well. "How many people I had approached for the role of the teacher and principal (played by Boman Irani)! Lot of people had refused this movie. For Satish Shah's role, I went to Paresh Rawal, Pankaj Kapur etc."
Satish Shah finally came board and played the role of a funny professor who would spit in abundance while speaking. This, too, was sourced from real life. She says, "We all had teachers who would spit while talking."
Shooting his scenes were no less than an adventure. She reveals, "Satish Shah was like 'yeh main kaise karunga'. I told him 'Just have water and spit na'! But after 3 takes, the real spit was coming out! Poor Shah Rukh got the full brunt of it!"
For the viewers, it was a treat to see students struggling to protect themselves from Satish's spit. One student is also seen wearing spectacles with viper! She tells, "(Art director) Sabu Cyril took a really long time to make it. He could not find it anywhere so he actually constructed the viper spectacles!"
Looking back, Farah Khan doesn't feel if she can make a film with so many funny characters again. She confesses, "Now if I make a film, I don't know if I'll make every character funny. In Main Hoon Na, every character had a quirk."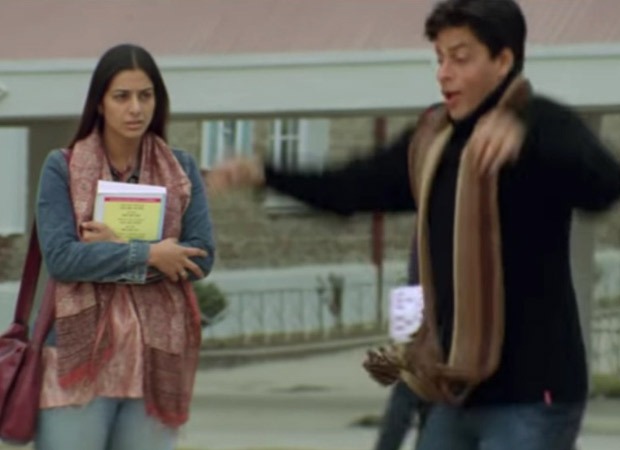 8. Tabu and SRK's friends
Main Hoon Na had many cameos, out of which co-writer Mushtaq Shiekh and Sajid Khan's special appearances are known. Many viewers however were surprised to see Tabu in the film, with some of them missing her in their first viewing too. Farah says, "Tabu had just come to Darjeeling for some other shoot. So when I learned about that, I told her to come to the set right away. There was no make-up done or nothing of that sort for her blink-and-you-miss part."
Surprisingly, there were few more significant people in the film. She admits, "Shah Rukh Khan's school friends played the role of peons! They excited flew down from Delhi and were shocked that I made them the peons. They acted so well that I gave them bigger, speaking parts in Om Shanti Om!"
That's not all. Farah reveals, "My mom is also in the movie. She's one of the teachers in the film"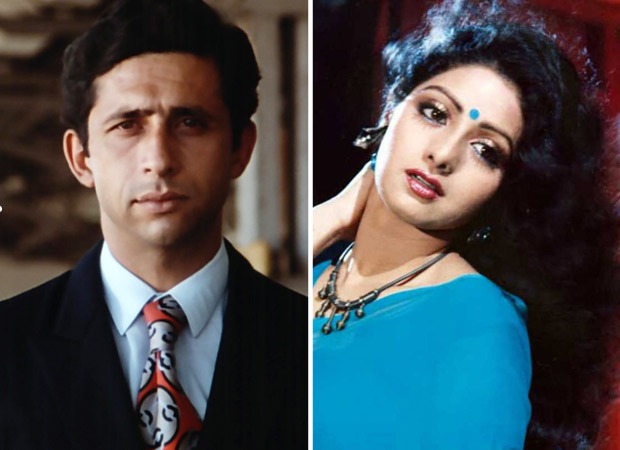 9. Secret behind the character's names:
Farah Khan, as we all know, is a Bollywood fan and besides the ode to films like Sholay, there are a lot more other tributes in Main Hoon Na. This is particularly seen in the names of principle characters. Chandni, for instance, was modelled after Yash Chopra's heroines and her name was also inspired from the veteran filmmaker's 1989 film. "Sushmita's full name in the film is Chandni Chopra by the way! So all the character names were from iconic film characters. Ram Prasad and Laxman Prasad were from Gol Maal," she admits.
That's not all. She tells, "I named Naseeruddin Shah Shekhar Sharma after Shekhar Kapur who made Masoom (which also starred Naseeruddin). If you see, Naseeruddin Shah's part in Main Hoon Na is the same track as the central plot in Masoom. After Quentin Tarantino, I am the only one who's referencing and borrowing from every movie!"
Also Read: The Kapil Sharma Show: Farah Khan reveals Suniel Shetty was not the first choice to play villain in Shah Rukh Khan starrer Main Hoon Na
BOLLYWOOD NEWS - LIVE UPDATES
Catch us for latest Bollywood News, New Bollywood Movies update, Box office collection, New Movies Release , Bollywood News Hindi, Entertainment News, Bollywood Live News Today & upcoming movies 2021 and stay updated with latest hindi movies only on Bollywood Hungama.