The conviction to release Sooryavanshi only in theatres and in the process holding off to this expensive film for 18 months has paid off, and how. Against all odds, the film has taken an excellent start at the box office. On Friday, which was also the day after Diwali which is the most lucrative for the film industry, the action entertainer brought in Rs. 26.29 crores at the box office. Frankly, this is pretty much akin to at least 35 crores if one considers the pre-pandemic era and releasing biggies in theatres was a norm. Here, it was nothing less than a fresh start.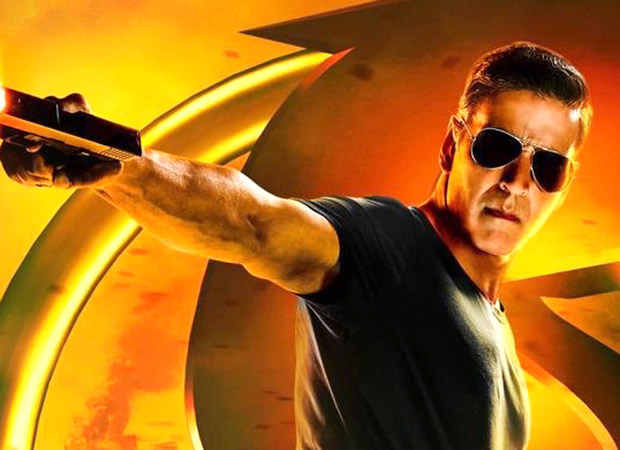 No one was really sure of how big would Sooryavanshi eventually open. After all, on one side there was widespread excitement to check out a true biggie in theatres and that too by pan-India audience. On the other hand theatres there were also apprehensions around whether audiences would truly arrive in hordes, considering all the factors combined together that have accumulated in last 18 months and kept them all at home. Hence, the prediction was in the range of Rs. 20-25 crores and the collections have managed to in fact better that by a bit.
Both Akshay Kumar and Rohit Shetty have major records set around Diwali. Akshay Kumar's last Diwali release was Housefull 4 [2019] and that film too had done huge business by emerging as a very good success. On the other hand Rohit Shetty's Golmaal Again [2017] was a huge success too. Both films were franchises, and now Sooryavanshi is a universe that has been created with the actor and the director coming together. From comedies scoring huge on Diwali to now an action drama making it big with the actor-director duo, it has been interesting.
All eyes are now on where eventually can Sooryavnshi get. With the kind of appreciation that Sooryavanshi has earned, in the pre-pandemic times one would have been assured of a Rs. 200 Crore Club entry. However, these are different times and one can't say anything with certainty till that actually happens. The film has two open weeks ahead of it but before that it has to be seen what's the kind of business it does on Saturday and Sunday. That would pave the way for rest of its lifetime.
Note: All collections as per production and distribution sources