Kangana Ranaut has been having a sorry patch at the box office since recent years and this has been continued by her latest release Tejas. Directed by Sarvesh Mewara, the movie has, in simple terms, turned out to be a disaster at the box office. The complete lack of pre-release buzz coupled by negative reviews and word-of-mouth has affected the film greatly.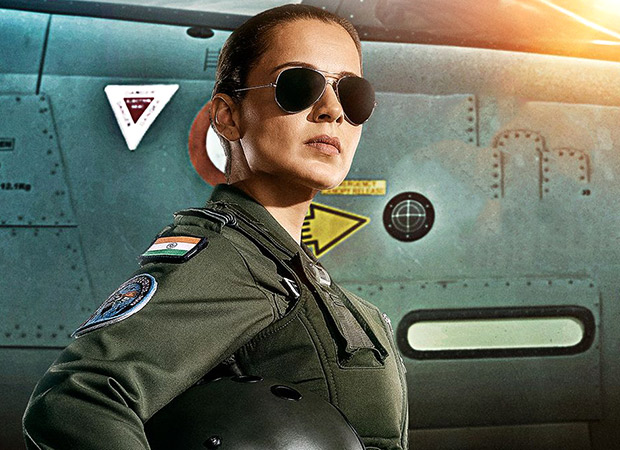 Now, let's have a look at the economics of Tejas. The film was made at a huge cost of Rs. 70 crores including P&A. Coming to the film's box office performance, it will end its lifetime with only a mere Rs. 4.25 crores in India. The distributor's share works out to Rs. 1.91 crores (A). The movie is expected to make approx. Rs. 70 lakhs from its overseas theatrical business. The overseas distributor's share works out to Rs. 32 lakhs (B). The estimated recovery of the film's satellite, digital streaming, and music rights is approx. Rs. 17 crores (C). Hence, the total recovery (A+B+C) is only around Rs. 19.23 crores.
In the final tally, the loss for Tejas is a monumental Rs. 50.77 crores. Tejas also stars Anshul Chauhan, Varun Mitra, Anuj Khurana, Veena Nair, among others.
Kangana's earlier release Dhaakad incurred a loss of Rs. 78.72 cr. [Loss of 92.38%] whereas Tejas has incurred a loss of Rs. 50.77 cr. [Loss of 72.53%]. Between both these movies, the makers have turned poorer by approx. Rs. 129.29 cr.
Economics of Tejas
Cost Of Production - 55 Cr.
Cost Of Prints and Publicity (P&A) - 15 Cr.
TOTAL COST - 70 Cr.
India Theatrical Box Office - 4.25 Cr.
Distributor's share (A) - 1.91 Cr.
Overseas Theatrical  Box Office – 0.70 Cr.
Distributor's share (B) - 0.32 Cr.
Satellite, Digital Streaming Rights & Music Rights (C) - 17 Cr.
TOTAL RECOVERIES (A+B+C) – 19.23 Cr.
PROFIT  - 50.77 Cr.
RETURN ON INVESTMENT (ROI)  - 72.53%
Disclaimer:
The Box Office figures are compiled from various sources and our own research. The figures can be approximate and Bollywood Hungama does not make any claims about the authenticity of the data. However, they are adequately indicative of the box-office performance of the film(s).