It has been a couple of weeks since the release of the Rani Mukerji starrer Hichki. Directed by Siddhath P. Malhotra the film which followed the story of a teacher who suffered from Tourette's syndrome has been doing well at the box office. Released across 1341 screens worldwide (domestic 961 + overseas 380) has managed to draw in Rs. 36.60 cr within the domestic market till date. In this special report we take a look at the economics of Hichki to understand how profitable the film was to its makers Yash Raj Films.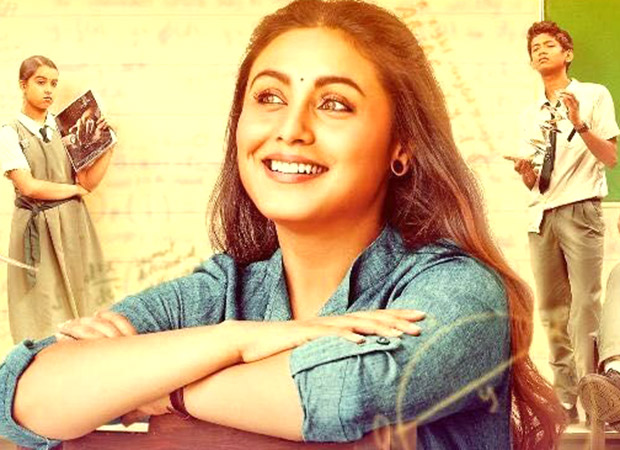 Made on a budget of Rs. 20 crores that includes Cost of Production (CoP) Rs. 12 cr and Print and Publicity (P&A) Rs. 8 cr, Hichki that has managed to draw in Rs. 36.60 cr till date is expected to continue its run culminating with a domestic collection of approximately Rs. 43 cr. From this the makers of the film are likely to earn Rs. 19.35 cr [as distributor share] after the deduction of other expenses. Along with this, Yash Raj Films also stands to earn an expected Rs. 6.75 cr from the overseas distribution of the film as well as another Rs. 3 cr from the sale of the music rights and Rs. 18 cr the sale of digital and satellite rights of the film.
Coupled together YRF is expected to end the tally with total recoveries of Rs. 47.10 cr, which demarks a neat Rs. 27.10 cr as pure profit, with a 135.5% Return on Investment (RoI). Evident from this, Hichki has in fact turned out to be a rather successful and profitable venture for its makers.
Economics of Hichki
Cost of Production - 12 Cr.
Cost Of Prints Marketing (P&A) - 8 Cr.
TOTAL COST - 20 Cr.
India Theatrical Box Office - 43 Cr. (Expected)
Distributor's share (A) - 19.35 Cr.
Overseas Theatrical  Box Office – 15 Cr. (Expected)
Distributor's share (B) - 6.75 Cr.
Licensing and Music © - 3 Cr.
Satellite and Digital - 18 Cr. (Amazon Prime and Sony)
TOTAL RECOVERIES (A+B+C+D) – 47.10 Cr.
PROFIT - 27.10 Cr.
RETURN ON INVESTMENT (ROI) - 135.50%
Disclaimer:
The Box Office figures are compiled from various sources and our own research. The figures can be approximate and Bollywood Hungama does not make any claims about the authenticity of the data. However, they are adequately indicative of the box-office performance of the film(s).