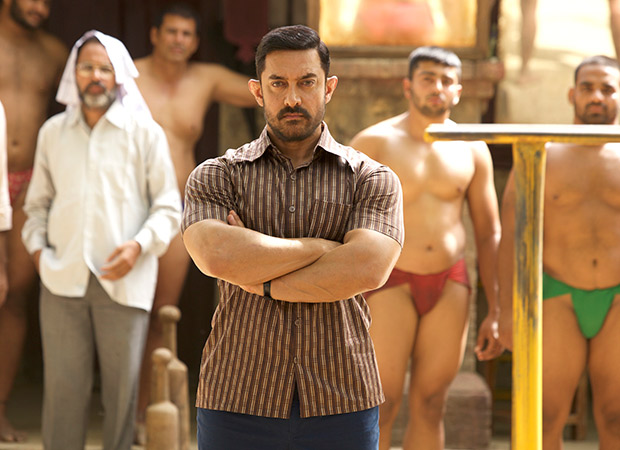 The Aamir Khan starrer Dangal that released a few weeks back in China has been growing at the exponential rate within the market. In fact the film which took off to a flying start fast raked in the numbers to emerge as one of the highest grossing films in China.
But, if that wasn't interesting enough, the collections of Dangal seem to be increasing each weekend. In fact, while Dangal managed to collect USD 12.51 million [Rs. 80.83 cr] on its opening weekend in China, the second weekend within the territory saw the film's collections spike closing the second weekend in theatres with a three day total of USD 32.60 million [Rs. 210.56 cr]. Now at the close of its third weekend, Dangal has in fact managed to rake in more than what it did in its second weekend. In fact Dangal has collected USD 33.78 million [Rs. 218.28 cr] in this third weekend which though not much, still is approximately USD 1.18 million more than what it collected in its second weekend.
Currently, the total box office earning of Dangal within the Chinese market stands at USD 112.54 million [Rs. 725.68 cr], however, considering that the film continues to see growth the eventual box office earnings are expected to be far higher.
Dangal weekend box office at a glance:
Opening weekend – USD 12.51 million [Rs. 80.83 cr]
Second weekend – USD 32.60 million [Rs. 210.56 cr]
Third weekend – USD 33.78 million [Rs. 218.28 cr]