Parmanu – The Story Of Pokhran Review {2.0/5} & Review Rating
EXPECTATIONS
When a film is about a covert operation that was held to check out country's nuclear prowess, one expects it to be a song-less affair. However, Parmanu - The Story of Pokhran springs a surprise as there are as many as half a dozen songs forming the soundtrack. Sachin-Jigar are roped in as the composers and Vayu is the lyricist for majority of numbers.
MUSIC
Since the film is based in Rajasthan, the soundtrack has an inherent folk/traditional sound of the region in there. This is evidenced right at the beginning of the album as Jyotica Tangri & Keerthi Sagathia come together to celebrate the 'Shubh Din'. Expected to arrive at a crucial point in the film when India is either about to embark on the mission or bring it to the culmination, it has a good situational appeal to it.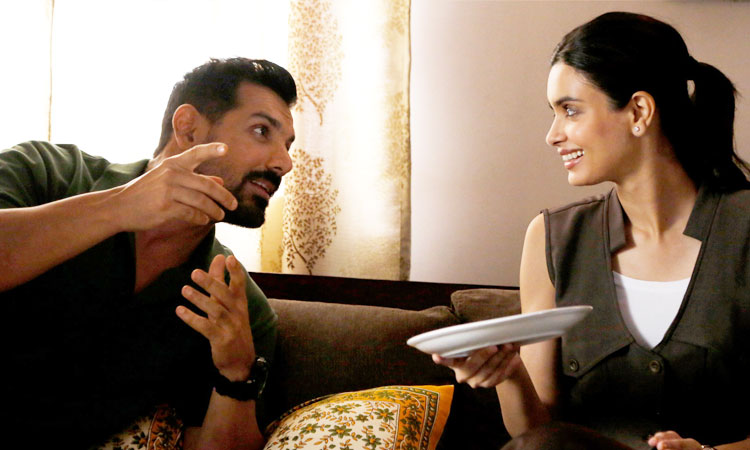 Just when one thought that the entire soundtrack would carry a situational appeal, there is a love song that comes next in the form of 'Jitni Dafa'. With names like Rashmi Virag (lyricist) and Jeet Gannguli (composer) attached to it, one can well expect this one to be a hard-core romantic number that would touch your heart. Though the song doesn't really go all the way in creating a romantic feel, it still has its moments, what with Yasser Desai and Jeet Gannguli pairing up well behind the mike to croon this one.
Combination of Sachin-Jigar and Vayu is back with 'Thare Vaaste' and 'Kasumbi'. Both the tracks are rendered by Divya Kumar and carry a situational appeal catering to the film's theme. In the same mode as 'Shubh Din', the songs are pretty much interchangeable when it comes to the mood, setting and ambience. These tracks should appear as a part of the film's background score and do well in taking forward the narrative.
When you read the name Arijit Singh on the credits, you are sure that this is going to be a romantic number in the offering. Written by Sachin Sanghvi, 'Sapna' appears to be the song that plays at the time when the lead protagonist of the film (played by John Abraham) is disappointed due to troubles in his mission. As it turns out, this is not really a romantic number and is yet another situational piece that turns out to be just about okay.
Last to arrive is 'De De Jagah' which is written by poet and politician Kumar Vishwas. Yasser Desai returns behind the mike after 'Jitni Dafa' and does try to make an impression. However, the core tune is somehow just about average and hence despite the fact that this one is a love song in the offering, there isn't much of a recall value.
OVERALL
The music of Parmanu - The Story of Pokhran is primarily situational, though a couple of love songs do try to bring in some sort of variety. Overall, average.
OUR PICK(S)
'Shubh Din', 'Jitni Dafa'